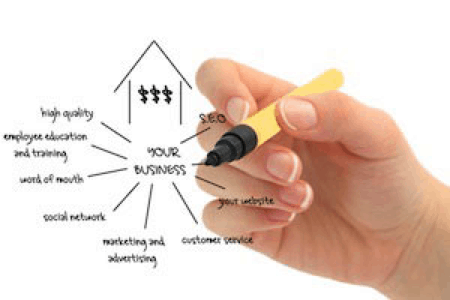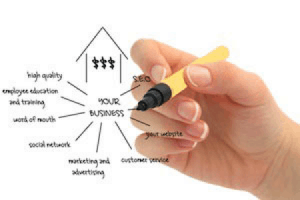 5 Ways SEO Can Boost Your Online Reputation
According to Inc.com, 86% of consumers say search engines are very important in the buying process. So what happens when a disgruntled customer posts negative reviews online and those reviews threaten hard-earned search result rankings?
Although an organization's reputation management efforts can be rather obvious in search results, it is more of a systemic result of an overall business strategy. While you may not be able to completely remove damaging content from the Internet, you can mitigate the impact it has on your online reputation by implementing SEO techniques. Even with a strong reputation, the following steps can help boost your placement among search results, which is of the utmost importance. According to a study conducted by online ad network, Chitika, the top listing in Google's organic search results receives 33% of the traffic, the second position receives 18%, and the traffic continues to drop as the placements descend.
As consumer behaviors evolve, trends in search continue to move toward providing localized results that are delivered quickly and accurately to a mobile user. For this reason, it's crucial to implement a strategy that is focused on providing search results with customer service based interactions and relevant content.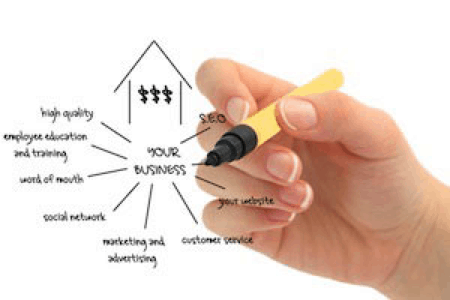 What to do?
Step 1: Audit your existing presence.
Do searches on your own business and see what type of content is out there and where it ranks among the provided results. Remember, when looking at the results it's important to not just look at what others have been posting, but also what all available content, including your own, says about your reputation.
You will likely notice a few main content categories:
• Consumer Reviews
Due to the rising prevalence of sites like Yelp and TripAdvisor and the sinking trust in purchased advertisements, consumers are turning to online searches in order to see what other customers have to say about a product or experience. According to a survey cited by Time Magazine, 9 in 10 consumers state their buying decisions have been influenced by online reviews. In the case of an influx in negative reviews, or negative reviews that don't match up to known customer experiences, it's often a competitor posting unsavory reviews in order to make their own reputation appear stronger.
• Social Media
No matter which platforms you're active on, what is your self-published content saying about the state of your brand, and what are fans and followers saying about you? From Facebook Reviews to unmanned platforms, there's plenty of room for an online reputation to plummet in the hands of social media if not properly maintained.
• Owned Content
Are you publishing how to articles, news articles, case studies or any other unique content? What type of image is your owned content creating? Ensure you're consistently publishing content that makes you positively stand out among industry related brands or competitors.
Step 2: Maintain or Address the Existing Content
•Delete What You Can
If the content is self-published by your company, clean up your image by deleting all questionable content or outdated information that may make you appear less savvy. Remember there may be a delay in search engines taking note that the content is no longer on the Internet and removing it from results.
•Is Anything Illegal?
An offending site will remove any review, comment or other online content that includes illegal information if you contact them regarding the information in question. This includes personal information such as social security numbers, bank accounts, or an image of your signature. Through this removal method, any unfavorable content can be taken down without question or a prolonged process.
•Reply to Posts and Comments
Do your absolute best to respond, address and resolve any posted grievances. The best way to counter negative feedback is by responding in a manner that best reflects your business's dedication to quality customer service. This not only helps to directly mitigate any negative posts, it can also help bury search results.
Step 3: Create an Identity Hub
Purchase domain names that have your company name and any relevant keywords customers may use to search for you, such as www.floridalawyerSmithlaw.com, and direct these URLs to your main website. You will also want to link your active social media platforms, blogs or other posts to your site to help guide search engines to the hub.
Step 4: Post Unique Content
•Post, Post, Post!
The more content that is curated by you and posted on your own website, social media platforms and blogs, the better. Relevant, keyword-rich posts will get picked up by the search engines and help move this positive content to the top of search results.
•Competing Posts
You may not be aware, but Google likes to only rank one result per domain name page. Because of this, if you notice a negative post about your business on a high traffic news site such as Huffington Post, try your best to have another article posted on that domain page for a better chance of bumping the older, negative post out of search results and replacing it with the new link. One way to accomplish this is to create a profile on that news site using your full name, and include as many links as possible pointing to your website, social media and any other platforms in your description. Also, link to this profile from the rest of your web touch points.
Step 5: Consider Hiring Someone to Actively Maintain Your Online Identity
If you are an active and growing business, it may be beneficial to hire an agency to manage your search results reputation. A proven agency can create a proactive, integrated SEO strategy including content planning, public relations, crisis management and web development to help your company stay ahead of the curve.
With these five steps in mind, you can change the impact of a potentially harmful negative web presence and cultivate a positive online identity. It is crucial to have a firm grasp on what is being said about your business. Taking the time to conduct online searches is a simple and effective way to familiarize yourself with your brand's online reputation and counteract any negative results you encounter. A strong presence online can help dispute negative comments and give you the chance to show your brand's emphasis on quality customer relations. This is why your social media sites, website, and any other online presence need to be active, positive and relevant for best results. A positive reputation can be a hard thing to gain and an easy thing to lose.