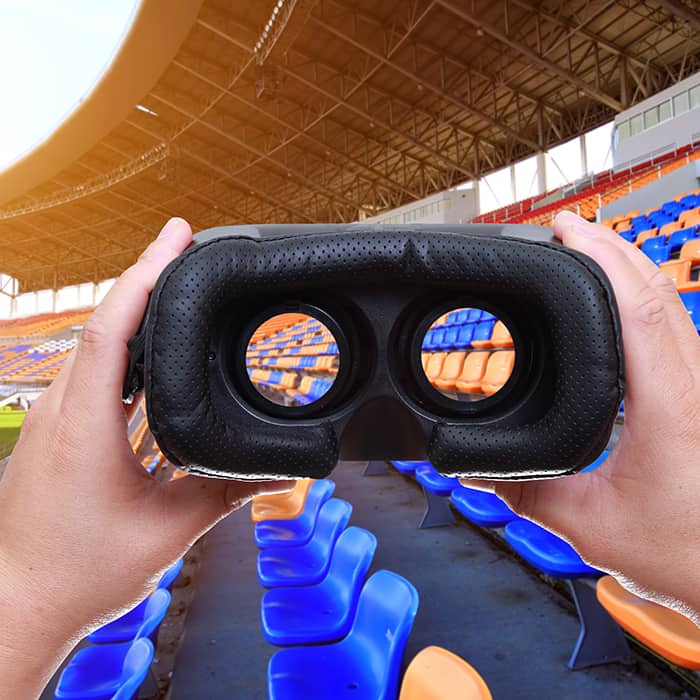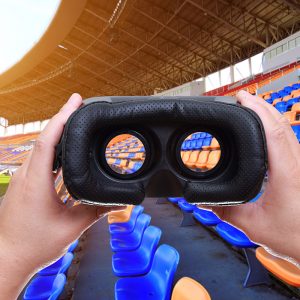 Why Enhancing the Fan Experience with AR Will Help You Score Big
Augmented reality (AR) has seen resurgence over the last five years or so. With people nearly falling to their deaths by the dozens, thanks to AR games like Pokémon Go, there's no denying the power of AR.
In the sports world, AR can be used to engage fans, motivate athletes, and ultimately enhance the brand experience. Here are some ways in which sports marketing can take advantage of this ever-evolving technology.
The Augmented Reality Evolution
Before jumping into all that AR can accomplish, it helps to get a side-by-side comparison of the three foremost technologies driving the modern user experience:
Virtual reality – One of the most familiar technologies, multiple sports teams have already designed robust fan experiences around this tech. With the help of video headsets, VR transports people to worlds that allow them to experience, well, virtually anything they choose.
Mixed reality – A combination of synthetic content and real-world settings, MR merges the real and the virtual to create hands-on digital experiences. Examples of this include holograms, 3D video projections and more.
Augmented reality – This is where content is typically overlaid unto the real world but not anchored to it. GPS coordinates serve as a temporary anchor point where users can activate video, sound and more but are not limited by the point of activation.
Now that we know the difference, we can then examine some of the inventive ways in which sports brands have used AR to give their fans priceless experiences.
In-Your-Face Brand Interactions
Sports teams and franchises, both professional and amateur, spend millions each year to get their fans excited about their brands, so AR is the next logical step in building that excitement and adding engagement.
For example, the Sacramento Kings are using it to enrich the fan experience by allowing them to take pictures alongside players in their new uniforms. Professional soccer has found a way to bring the jumbotron to every fan with a smartphone.
Moreover, visitors to Wembley Stadium in London are able to tour the venue using a 360-degree view and augmented reality video guide. This is just the tip of the iceberg as to what AR can do to shift the sports experience in favor of the fans that love them.
Focusing on the Future
We've gotten to a point where many brands have access to a wide range of tools and resources that deliver multi-sensory experiences appealing to all of the five senses. This, coupled with major advancements in AR and virtual reality's capabilities, have opened the door for brands to deliver one-of-a-kind visual experiences to consumers.
The sports brands that will rise to the top of the competition will be those who invest in well-planned experiential marketing campaigns that delight the senses, while still delivering on-brand content that fans truly enjoy.