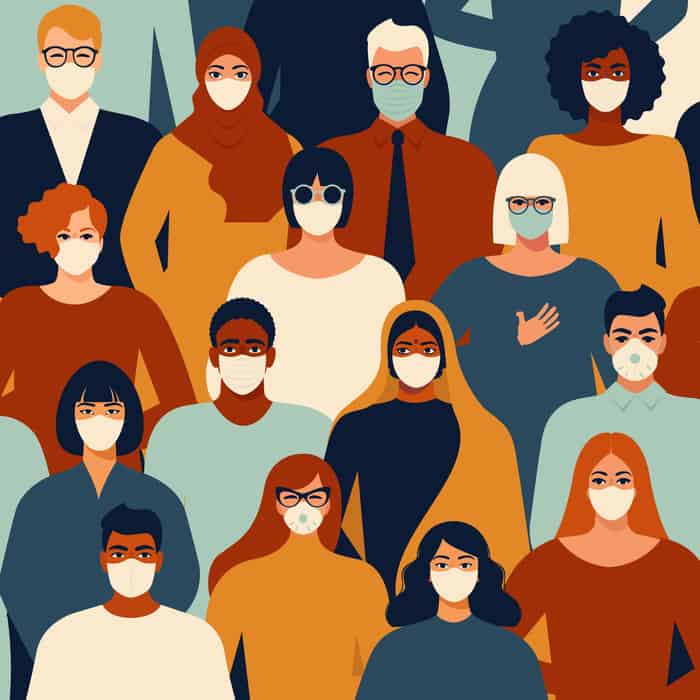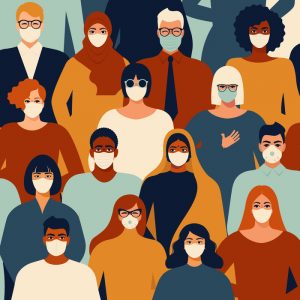 How COVID-19 Impacts Brands and Marketers Plus Best Practices
The World Health Organization (WHO) has declared COVID-19, also known as the coronavirus, a global pandemic. It's an uncertain time. Emotions are running high, essential supplies are running low, and worried spirits are grasping to find some hopeful news. Many brands are fighting to keep their business alive, and countless marketers are uncertain of how to maintain a positive appearance and consistent messaging in the midst of developments. We're here to help shed some light on the latter. From our team to yours, we want to share some insight on how COVID-19 is impacting businesses and offer some tips on managing communications and marketing efforts during this time.
Make Communication a Priority
Unfortunately, COVID-19 has affected the health and wellbeing of communities globally, and keeping those communities, and their residents, safe should be our first priority. Most businesses are already feeling the effects of the virus in the form of decreased sales, lack of traffic or, in the case of healthcare companies, overwhelming demand.
During this time, communicating effectively and efficiently is going to be key in maintaining your customer, member or patient relationships.
Finding the right message and taking the right actions can be challenging, especially in this fast-changing situation. Even under high pressure, companies should operate with integrity and trust. Many businesses are keeping their customers in the loop through timely updates regarding how they are navigating the crisis and what's next through email marketing and social media platforms.
If you're a restaurant, QSR or fast casual dining establishment, inform customers that dine-in areas are temporarily closed or share tips on what your customers can do to stay safe during the pandemic. If you're a financial institution, provide comforting and proactive tips that your members can take if they lose their job and are afraid of missing their mortgage payment.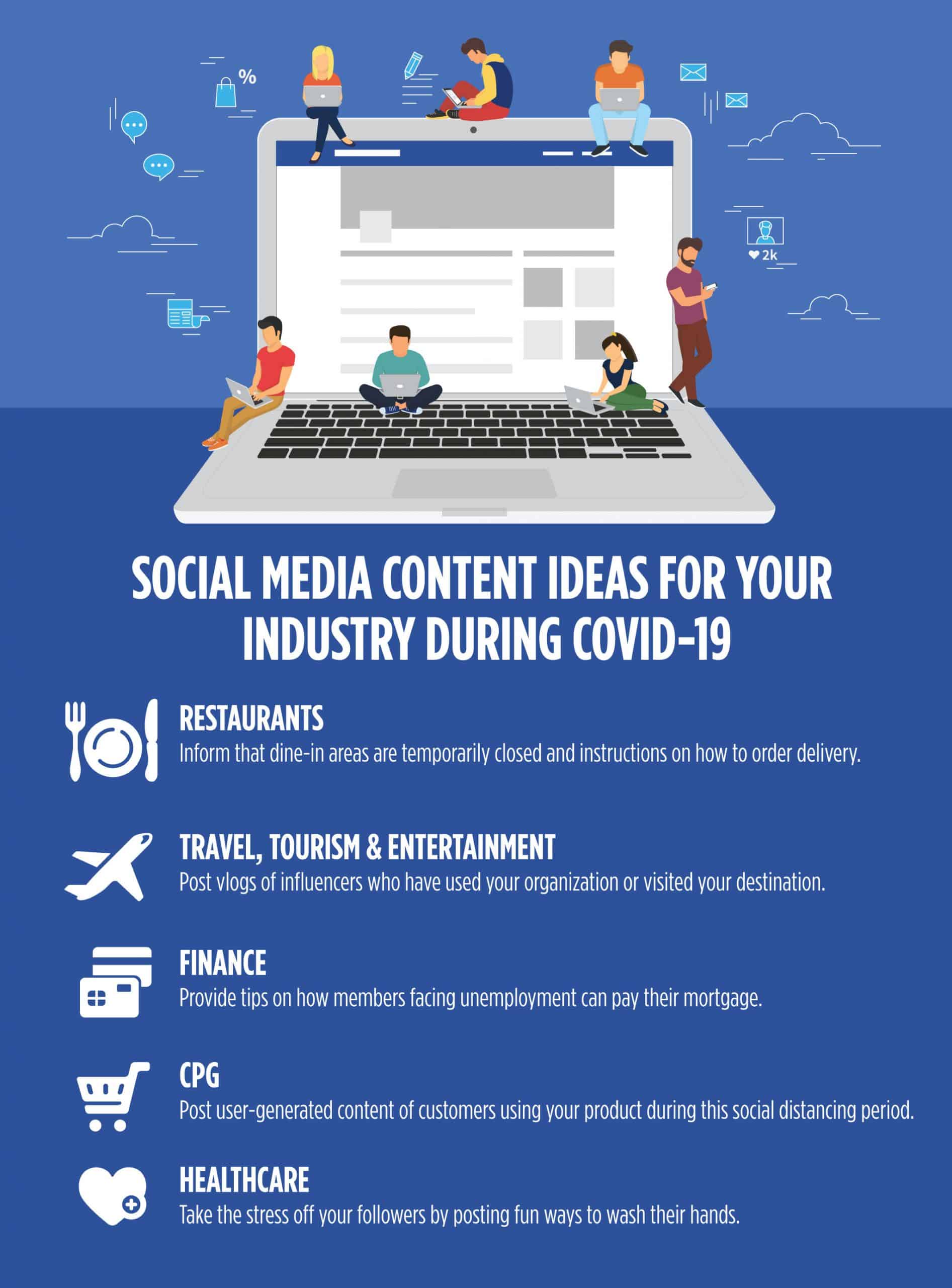 Deliver Compelling Content
With the CDC encouraging people to self-isolate, schools and universities closing, and businesses turning to home offices, more people will be spending time at home over the coming weeks. This also means that more people will be scrolling through social media. In fact, in research conducted by Obviously, they found a 76% increase in daily accumulated likes on Instagram #ad posts over the last two weeks. Additionally, their research showed a 22% increase in Instagram campaign impressions and a 27% jump in engagement on TikTok.
Brands can use this increase in social media usage to establish stronger relationships with their customers. Your channels can provide uplifting or informative content to people looking for support. Use this time to relaunch or experiment with new content, like virtual reality.
An increase in self-isolation and reduced social contact can also have significant mental health impacts. Offering options to engage can be a great way to connect with your community and make a positive impact. Earlier this week Chipotle began hosting a series of daily "Chipotle Together" sessions on video conferencing site Zoom with celebrity guests and as many as 3,000 fans. This is just one way brands can reach their customers and make them feel heard during a time of extreme isolation.
There's a lot going on rn. If anyone wants to hang we're going live on Zoom here: https://t.co/BveZZGXSeH

— Chipotle (@ChipotleTweets) March 16, 2020
Focus on Brand Awareness Versus Increasing Sales
In moments of great distress, you set the tone for how customers perceive your brand. Like most companies, your business is probably facing significant challenges. And while you may be tempted to invest in shorter-term performance marketing and sales promotions, focusing on longer-term brand-building campaigns may prove more profitable in the long-run.
Some companies are also shifting their normal operations to help manufacture essential products in low demand during this pandemic. For example, in Italy, car manufacturing companies like Fiat and Ferrari are in talks with the nation's largest ventilator manufacturer to help boost production of the life-saving machines that are in urgent need in the COVID-19 crisis. It's a little gesture that gets remembered many years later.
Don't just tell your customers you care about their wellbeing, show them by taking proactive actions. It can be as simple as offering free beverages at your local coffee shop or as grand as offering cruise ships as makeshift hospitals. Your customers will see that you stay true to your values when crisis hits and they will respond to that for years to come by becoming a part of your tribe.
Desperate times are the greatest opportunity for innovation. Let this be a season of creativity for your marketing campaigns and a time of building strong connections with your customers. Look after yourself, look after your brand. We will get through this together.