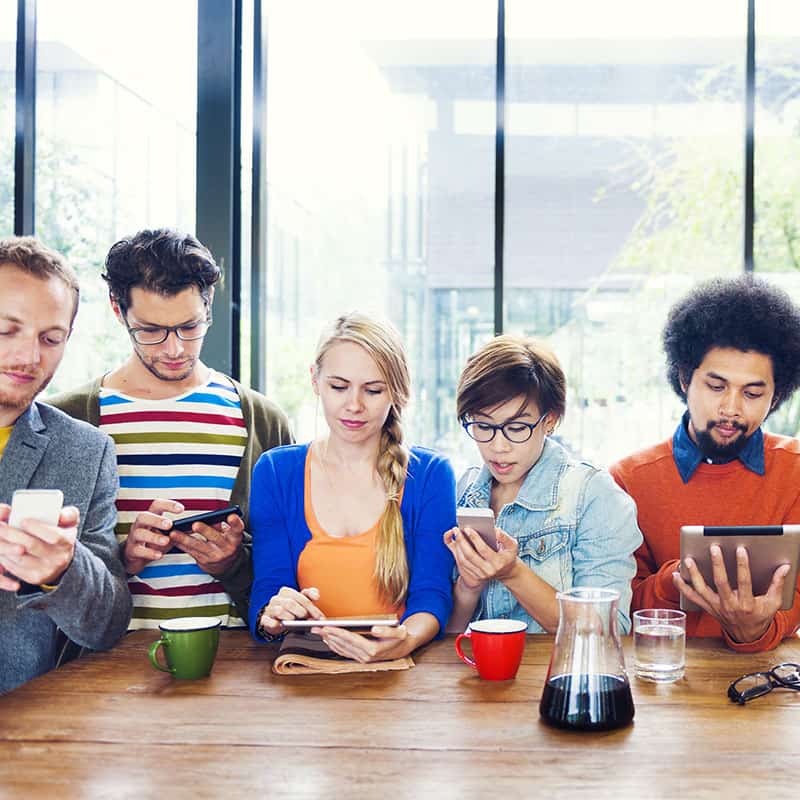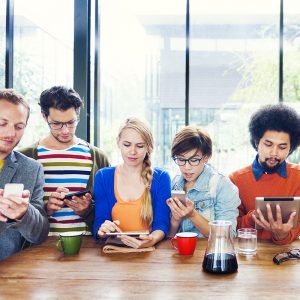 Cutting Through the Clutter
According to a report by LikeHack.com, the average social media user is exposed to 285 pieces of content daily, which equals 54,000 words, and as many as 1,000 clickable links. In a world where audiences are more fragmented than ever and attention levels are scarce, how do we cut through the clutter? This is the primary question facing anyone looking to reach consumers with reciprocal interest. Spreading your message through as many vehicles as possible seems like the obvious solution, but are we spreading it too thin?
Platinum recording star Beyoncé illustrated the "less is more" concept when she released her new album, Beyoncé, by merely posting a preview of the visual album at midnight on December 13, 2013 with the caption, "Surprise!" to her eight million plus Instagram followers. The result was overwhelming. She sold 828,773 copies worldwide within three days, smashing iTunes records and becoming the fastest selling album ever on the iTunes store worldwide. The shock associated with the unprecedented release of 14 new songs paired with a video compelled consumers to spread the news not only digitally but also through word of mouth.
This overnight phenomenon may have appeared seamless and simple, but was undoubtedly the result of a brilliant strategic public relations and marketing plan. Beyoncé challenged the music industry in ways never seen before in this generation. Unpressured by a published release date, she was able to take as much time as she needed to create her album. She made the record available only through one store and she directly spoke to her fans—making the experience more exclusive and directive. She vulnerably and boldly put her album and brand out there for her fans, trusting that she has a strong enough presence in the music industry for her record to be a success. This act reinforced her branding and reminds us that capturing and keeping the consumer mind share is now even more important.
What made the campaign so successful?
Beyoncé discarded the conventional method of a full-blown promotional release, and instead harnessed the power of social media and relied on her immense fan base to do the rest. Of course, these unconventional methods may not work for everyone because we aren't all world-renowned superstars, but the key to success is finding the correct audience, medium and timing to most effectively convey your message.
Another strategy in efforts to rise above the clutter is to use creativity to capture the audience's attention. Clippard Instrument Laboratory implements this technique through a unique display of their products at tradeshow events. This medical equipment manufacturer literally went 'outside the box' to design and construct "Clippard's Automated Air Guitar" that is played by pneumatic valves typically used to operate medical equipment. The guitar can play more than 16 songs and generates a buzz at any tradeshow where it's showcased. The business-to-business campaign is successful because it presents the company's products in a unique fashion, making it stand out the market.
Instead of employing a typical product demonstration or video, audiences are introduced to the medical equipment through nontraditional use. This serves the purpose of demonstration and trial of the products by introducing a fun and interactive element to the tradeshow experience that engages the audience and achieves results.
The following are some emerging trends of 2014 that will be instrumental in standing out in an oversaturated market:
Interactivity
There's too much content on too many platforms. Consumers are looking for simplistic, visual materials that will captivate their short attention span. Sometimes a simple photo can more effectively capture what a thousand words can say. Thus, the rise in photos and videos continues to grow. This includes a trend of incorporating social media and video into a traditional press release, continuing to shift the focus from one-way announcements to the public toward interactive conversations. Once you've captured the initial attention of the consumer, this is your opportunity to brand, educate, or state what you sought to accomplish in the first place.
Mobile
Mobile has been a dominating trend in recent years and will continue to remain relevant. According to The Pew Internet & American Life Project more than 90 percent of Americans own cell phones and 57 percent of all Americans go online using their mobile phones. This growing trend toward mobile-based interactions highlights the importance of personalized communication with consumers. Communications professionals will continue to actively implement mobile channels into public relations campaigns.
Creating More Owned Content
Journalists and bloggers are now more likely to consider more third party content in the newsroom and media outlets. This could include anything from a whitepaper to a contributed news article. Strive to be a thought a leader in the industry by displaying your vision and product strategy to help gain competitive edge. Be recognized as an individual who understands their business by introducing a new idea or topic content into the marketplace. Try to avoid being too promotional, as you want to appear as an expert resource as opposed to pushing the product.
[sep]
In today's polluted market, standing out among the noise often appears difficult to near impossible. However, with the correct tactics and techniques, it is possible to effectively create a public relations strategic plan that captivates your target audience and rises to the top of the disarray and jumble. Cutting through the clutter effectively makes the best use of time, energy and resources, which inevitably leads to cost savings, directed and qualified results, leads and inevitably, to customers.