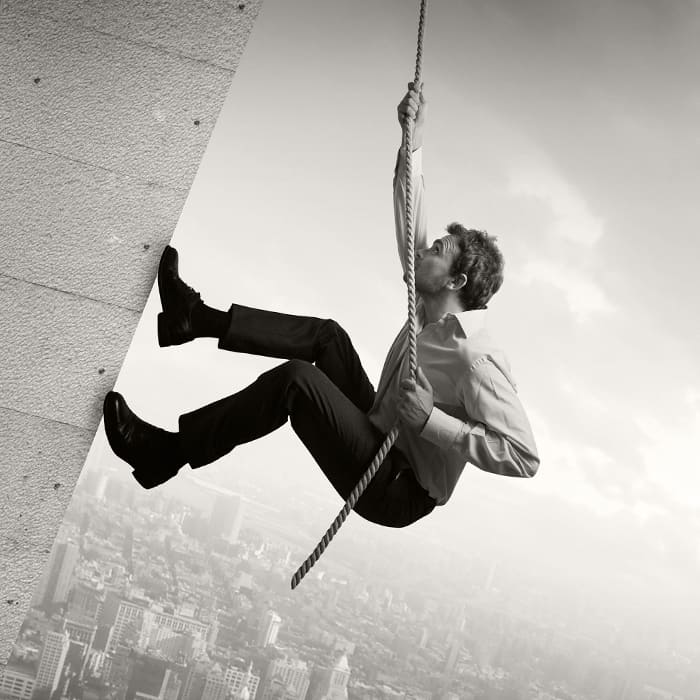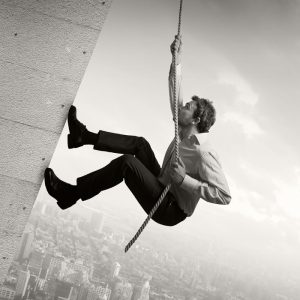 5 Leaders Share How They Got Their Start in Advertising
How Evok's Leaders Started Their Advertising Careers
Have you always wondered what it takes to make it in advertising? From the long days that stretch into nights and the cups of coffee that come with them, to the incredible feeling of working on a groundbreaking ad campaign, advertising careers are filled with twists, turns, heartbreaks and headaches.
But for those who commit to being the best, honing their craft, the rewards can prove to be extremely valuable. Here's how five of evok's agency leaders started their careers and got where they are today.
Larry Meador – CEO
"I am a product of the University of Florida's College of Journalism and Communications and currently serve as a member on the Advertising Advisory Council, but I think advertising has always been in my blood. My grandmother used to say as a child I would play in the playpen until the commercials came on and then was mesmerized with the TV.
I began my career on the agency side, working with Synergy Sports, the Gochenour Agency, Adera and BBDO, where I had the opportunity to work with brands like Southwest Airlines, GTE, Coca-Cola and others. I went client side in 1999, serving as national promotions manager for a suite of brands in the consumer electronics space.
But I missed the hunt, the variety, no day being like the one before it, so when I had the opportunity to return to the agency side and launch evok in 2002, I jumped at the chance. Now, we have a team of 35, all experts in their areas of discipline—I learn from them every day.
There have been many special days in my career, but after you get 25 years in, it's less about working with XYZ big name client and more about helping brands, and the people behind them, making an impact and a difference for them. We get that opportunity every day at evok advertising."
Terry Mooney – Partner, New Business Director
"I started my career in Orlando in the pre-press industry. All of the local agencies were my clients, and a lot of the agency people became more than colleagues—they became my friends. I thoroughly enjoyed taking the agency's creative designs and helping turn them into reality.
When pre-press was supplanted by the technology revolution in the advertising industry, I made the decision to transition to the creative services business. It was a big move, but everything I learned while working with agencies helped lay the foundation for me.
Today, my experience with early advancements in technology and my love for creative problem solving have found a home at evok where I lead our agency new business efforts, drawing on my previous experience to adapt agency content into target-relevant messaging to help the agency identify and secure ideal client/agency partnerships."
Stewart Hill – VP, Strategy
"I started my career in Scotland in 1996. I was looking for a job, and one of my friends from university was working for a local media buying agency. She managed to get me an interview for an account coordinator position at one of the creative agencies they worked with, and so I went. Afterwards, her boss asked why I didn't want to work for them, and so I interviewed there, too, having no clue whatsoever what a media agency did.
I ended up with two opportunities, but when I heard that media buyers get taken out for free lunches all the time, I knew I had found my calling. I ended up working all over the UK, going to lots of amazing places and meeting very talented people. Eventually, that local agency was bought by a large multinational group, and I was transferred to their Atlanta office. I knew zero about American media, but the process was the same, and the lunches continued.
Today, I oversee integrated media and strategic marketing for evok. I have the opportunity to work with a talented team of media, social media and digital specialists, as well as alongside a very talented creative team, to move the needle for our clients with measurable results."
Tanya Zeiher – Managing Director
"I graduated from UCF in 2000 and began my first job as an account coordinator at G&G Advertising that same year. My next gig was actually at evok, as an account manager, but for reasons unknown I left a stable job with a great career path ahead of me to help my boyfriend grow his marketing company. We ended up growing the firm to over $7 million in sales with offices in Orlando and Washington, D.C., and about 20 employees. It was a great experience, but eventually I made my way back to evok—a nice way to come full circle.
One memory that stands out for me is when I first started my career at G&G Advertising. I was hired along with another account coordinator, and the management team decided that they wanted to promote one of us to a senior account coordinator. They chose her and not me. I was truly devastated. Ironically, she left the world of advertising soon after. And I ended up leaving G&G but stayed in advertising and worked my way up. Twenty years later I am still in advertising and no longer an account coordinator—I serve as evok's managing director. I think they promoted the wrong girl!"
Cheryl Parker – Director of Client Services
"I started my career right after college in Washington, D.C., working for a trade association in the marketing and communications department. Evok was my first agency, and I haven't looked back. Larry and I worked together at a previous company, and once evok had a few clients, he asked me to join the team.
There are a lot of great things about working at evok—the clients and relationships, co-workers, culture and environment, flex time, etc. I enjoy the work we do, the comradery and team atmosphere. Some of my most favorite moments were giving away wheelchair accessible vehicles to people with disabilities. I was fortunate enough to be the lead on a national promotion that ran every May for five years in which 17 brand new vehicles were donated by Toyota, Chrysler and Honda. The promotion was a lot of work, but it's always a great day when you are able to help change a person's life! Between technology always advancing and the industry constantly changing, it is never a dull moment."