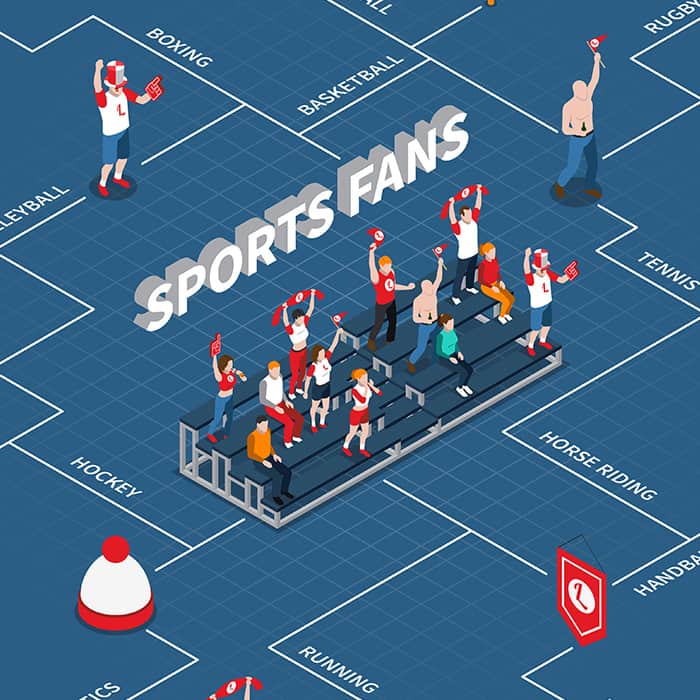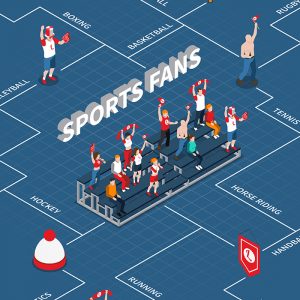 How to Keep Fans Cheering for Your Team During the Off Season
Online and Offline Tactics to Connect with Sports Fans Year-Round
The champions have been named, MVPs have been chosen and the stands are starting to clear out. But the sound of the season's final buzzer shouldn't shut down your team's marketing efforts. In fact, the off season is one of the most important times to stay in touch to your fan base and community.
Keeping the connection between your team and its fans after the excitement of the season helps ensure your team has a seat at the table the following year. That is, engaging fans keeps your team top of mind with them, so when it's time to promote ticket and merchandise sales, you've already earned that prime real estate in their disposable income consideration set.
Whether your season is still in full swing or you're coming up on the end of it, keep reading for our insights into off-season marketing for sports teams, both online and off.
Reaching Fans Online
Keep Your Social Presence Alive
It's easy to let your team's social channels go dark for the off season. With no upcoming games, scores to report or player updates to share, why keep those channels going while you and your players enjoy some much needed time off? The answer shouldn't surprise you—sports marketing is a year-round job and your efforts during the off season can reflect in your game attendance, fan engagement and even media coverage once your season kicks off.
Create Off-Season Specific Content
On the note of keeping your social channels updated, it's not enough to publish a Facebook post or tweet a few times each week. You need to give fans a reason to check in with your social feeds when your next game isn't for months. That means creating content that excites and engages even when the stands are empty. Here are a few ideas to get you started:
Create an "A Day in the Life" video Vlogs, or video blogs, have racked up millions of views on YouTube and other platforms. Get in on that action by having one of your players document their day "vlog style" and take fans along for the ride, then publish your video across your social feeds. Even if their day seems routine, filled with errands and lounging on the couch, fans are likely to appreciate a peek into your player's daily life.
Host a Twitter chat. Start a real-time conversation between your fans and your team using hashtags and invite your audiences to join at a certain time each week. You can structure your chat as a live Q&A, ask a question yourself to get the conversation flowing or simply open up the floor for discussion. With weekly content to look forward to, these chats help fans stay engaged and connected with your team.
Find and reward your biggest fans. Social media, alongside dedicated microsites or applications, make for an ideal platform to host large scale contests and sweepstakes. Put the power of these channels to work for you in finding your team's biggest fan. Kick off your contest by asking for video submissions or stories from your fan base, then open up the entries for voters to choose their favorite. Whether your grand prize is a family pack of season passes or lunch with the team, a contest of this size can get the whole community talking about your team during the off season, both online and off.
Connecting in the Community
Host Events and Invite Your Players
In-person events aren't reserved for appearances leading up to a big game. The off season presents prime opportunities to get quality face-to-face time with fans in your community or even nationwide. From fundraisers to block parties, sharing real-world experiences with fans and their friends and families earns your team a special place in their hearts and minds. That means when the season picks back up, you'll have an engaged fan base ready to cheer you on from the stands.
Not sure where to start? Plan the following events within your community:
Visit schools and your team's youngest fans. From classroom visits on career day to shaking hands with the next generation of great athletes at a pep rally, students are a widespread and powerful part of your fan base. Even if the kids themselves haven't quite jumped on your team's bandwagon, it's likely their parents or teachers are fans and get almost as excited as the little ones about your visit.
Open practices up to fans.Once training starts for the new season, invite your fans to join your players for a behind-the-scenes look at what goes into prepping for upcoming games. Arrange meet-and-greet times with players and park a food truck or two outside the gates to make for an all-day event fans will line up for.
Raise money for a good cause. Whether it's helping a junior team make it to regionals or running a 5k to fundraise for a specific cause, your team has the opportunity and ability to make a big impact within your community. The off season, with fewer practices and no games to train for, is the perfect time to give back to those who give your team so much.
Looking for more sports marketing insights? Check out our guide to marketing your upcoming event or game and find out how augmented reality is playing a part in the sports fan experience. And, as always, our sports marketing team is here to help if you need a bit of help devising a winning strategy for your team or brand.