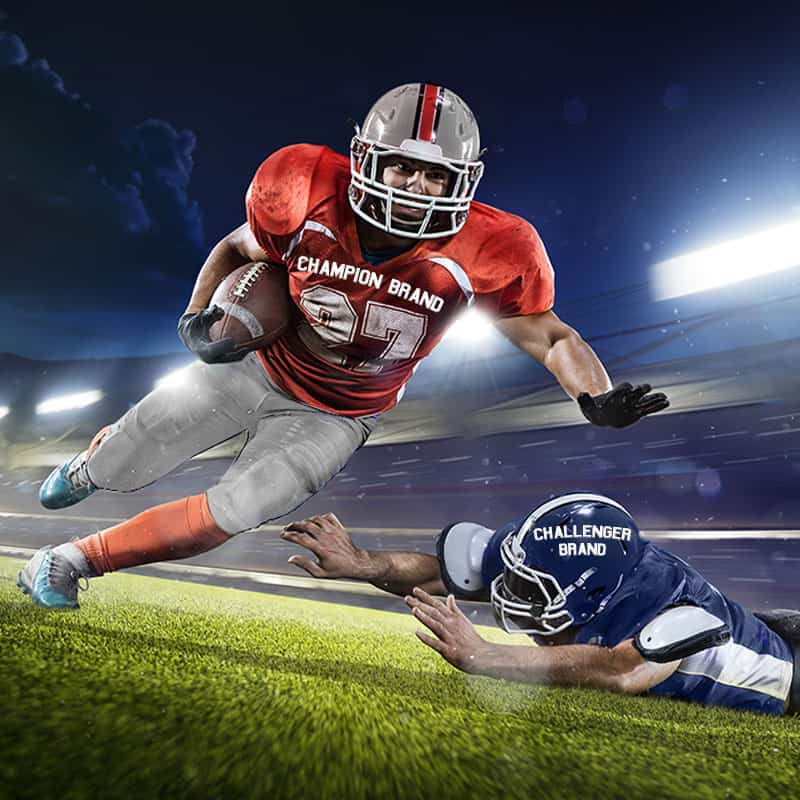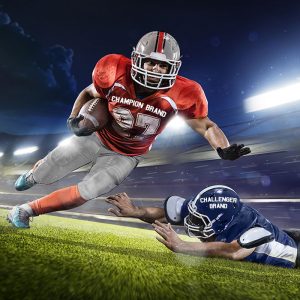 Measuring NCAA Success Through Brand Equity
The final teams for the College Football Playoffs series have been selected, and regardless of your personal sentiments, Alabama, Clemson, Ohio State and Washington are the teams to watch.
In a system that has been marred with controversy since the early days of the Bowl Championship Series era, it comes as no surprise that this year's selection is called into question.
Although it's tough to argue the prowess of institutions like the University of Alabama, schools like Ohio State and Penn State, for example, tow the line so finely that one controversy can knock one team (and their corresponding brand identity) or the other out of championship contention.
So, it begs the question: In light of past controversies, experienced by both Ohio State and Penn State, does a school's brand strength and equity take precedence over win-loss records in the bowl selection process?
It's (Almost) All About the Ws
On December 3, Penn State defeated Wisconsin, in the Big Ten Championship game, 38-31. Although the conference title was an impressive achievement for Penn State, it did not bolster them ahead of Ohio State in the CFP rankings. Add the fact that Ohio State failed to qualify for their conference's championship game, due in part to a loss earlier in the season to Penn State, and you have the makings of a bona fide snub, right?
Well, there's far more that comes into play when ranking football teams. The 12-member CFP committee, made up mostly of athletic administrators and former coaches has a few criteria it uses to differentiate teams that it thinks are of similar quality, including:
Conference titles
Strength of schedule
Head-to-head results
Games against common opponents
With this in mind, there are also factors living outside of this criterion that can also affect the final selection process. While college football teams can't be bought or sold, that does not lessen the value for their universities, athletic departments, conferences or local economies. Individual conferences receive big chunks of money when their teams appear in post-season bowl games.
Examining NCAA's Brand Equity
Two years ago, each of the "Power 5" conferences—the SEC, ACC, Big Ten, Big 12 and Pac-12—raked in a base amount of $50 million for post-season play.
The five smaller conferences in the "Group of Five" collective—American Athletic, Conference USA, Mid-American, Mountain West and Sun Belt—split a total of $75 million.
Additionally, conferences received a $6 million bonus for a team selected to play in a semifinal game, so it was prudent for the Big 10 to lobby to have both Ohio State and Penn State in the playoffs this year. With Ohio State in, and Penn State out, though, it helps to look at each brand in more detail.
The Penn State Nittany Lions
According to bestcollegevalues.org, Penn State's alumni base ranks 28th in size, while Ohio State ranks 38th. College Magazine ranked Penn State's alumni base's engagement number one, over prestigious Ivy League schools such as Dartmouth, Harvard, and in-state neighbor, UPenn, while also placing it ahead of Big Ten rivals, Northwestern and Michigan. The size of an alumni base can translate into increased ticket purchases, merchandise sales, and travel.
Scandal broke in early November 2011 when former assistant football coach, Jerry Sandusky, was indicted on 52 counts of child molestation. Additionally, three school officials (including school president Graham Spanier and athletic director Tim Curley) were charged with perjury, obstruction of justice, failure to report suspected child abuse, and related charges.
Shortly after the scandal broke, Spanier resigned. The Penn State Board of Trustees terminated the contracts of Curley and of the longtime head football coach, Joe Paterno.
On July 23, 2012, the NCAA announced the following sanctions against Penn State:
Five years probation.
A four-year postseason ban.
Vacating of all wins from 1998 to 2011–112 wins in all. This had the effect of stripping the Nittany Lions of their shared Big Ten titles in 2005 and 2008. It also removed 111 wins from Paterno's record, dropping him from first to 12th on the NCAA's all-time wins list.
A $60 million fine, the proceeds of which were to go toward an endowment for preventing child abuse. According to the NCAA, this was the equivalent of a typical year's gross revenue from the football program.
Loss of a total of 40 initial scholarships from 2013 to 2017. During the same period, Penn State is limited to 65 total scholarships—only two more than a Division I FCS (formerly I-AA) school is allowed.
These sanction impacted the no only the athletic program, but the alumni base and the brand value, too. And, even though the NCAA has since rescinded much of those sanction, the brand is still has a long road to recovery.
The Ohio State University Buckeyes
Even though Penn State may have the larger alumni base, the size of the base doesn't necessarily translate into a measurement of "best fans." Not only is it important that the fan base attends home games, the inclination to travel with their team to attend bowl games is even more important.
In 2015, the average attendance of Buckeye fans for away games hovered around 102,000. Given the fact that Ohio State's horseshoe holds about 102,000 people at capacity, Ohio State fans are very loyal; so much so, Huffington Post examined flight searches to the Discover Orange Bowl, in which Ohio State was playing, in Miami Gardens, Florida, and found they were up 64 percent.
A further testament to Buckeyes fan loyalty, the 2016 College Football Playoff National Championship game generated more money for Arizona economy than any of the state's previous college football championship games, according to a study by Arizona State University's W.P. Carey School of Business.
Keep in mind that Ohio State played, and lost, that year while still being able to draw ardent fans from nearly every corner of the country.
Ultimately, we're confident the CFP Selection Committee considered wins and losses, strength of schedule, and whom they felt were the four best teams in the nation.
But, this year, like many times before, it was not a clear-cut decision, and we wonder what off-the-field brand attributes also impacted the final selection.