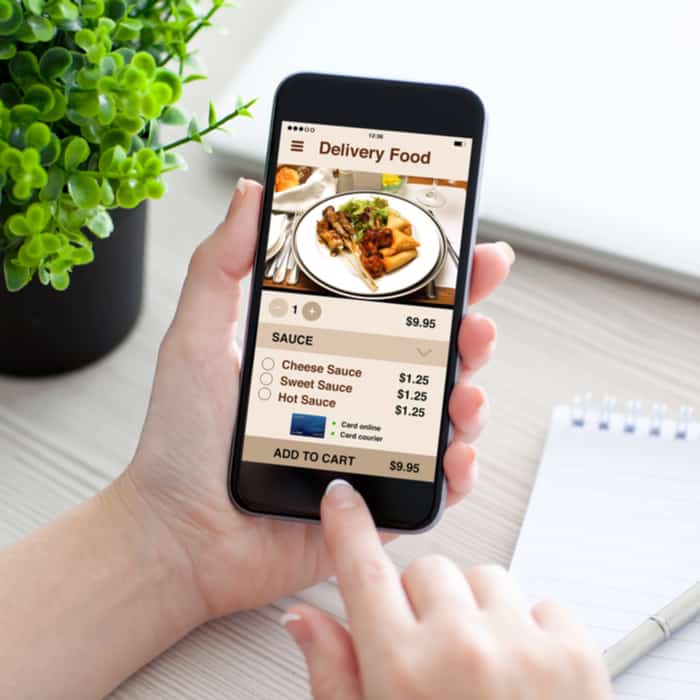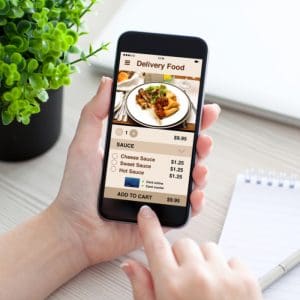 Are You Driving Online Order Sales for Your Restaurant?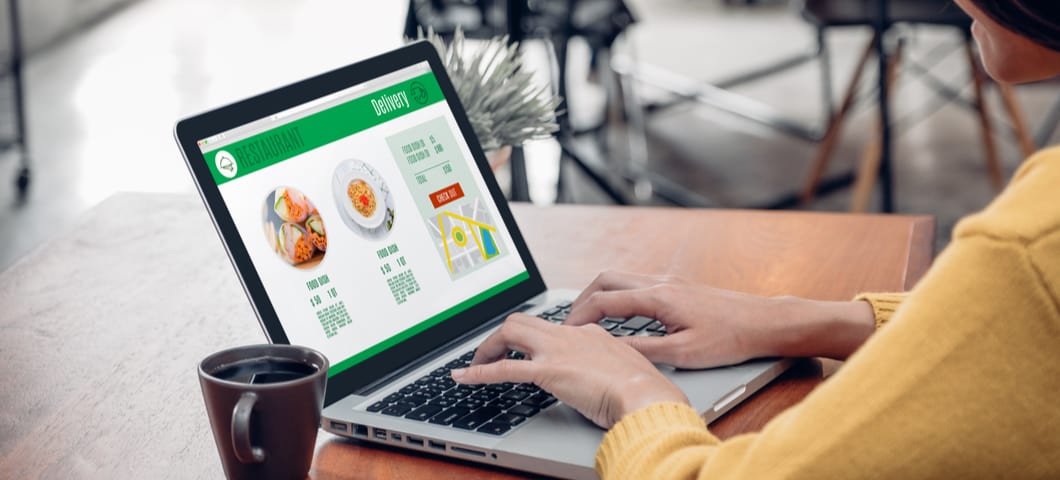 Online Ordering in Restaurant Marketing 
In an era of instant gratification, online ordering has brought a new level of convenience to customers, giving them the option to order what they want, when they want it. This trend is taking the restaurant industry by storm, allowing customers to not only place an order online or through voice ordering, but have it delivered too.
What does this mean for restaurants owners and operators? You now have the opportunity to broaden your horizons to a whole new audience through this marketing phenomenon. Just like your customers prefer to dine in for the restaurant experience, others prefer to feast on their favorite foods from the comfort of their own homes. So much that the average online ordering check size is 23% larger than in-store checks.
Understanding how to make the online ordering process as seamless as possible is the first step to boosting your order numbers. Here are a few pointers on how to get your customers to indulge on your menu items without ever leaving the couch.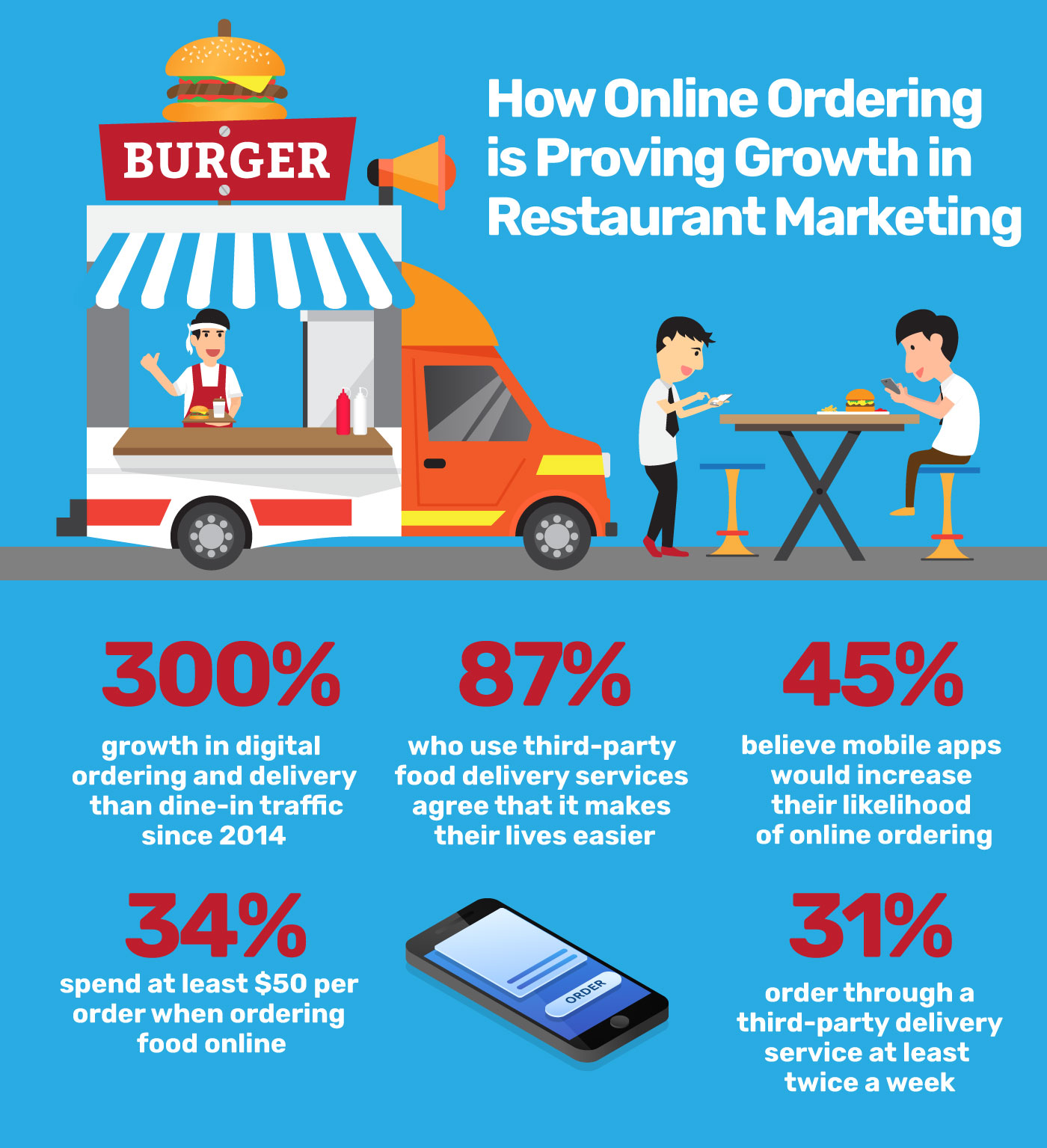 Make Your Online Ordering Process Mobile-Friendly 
The conversion rate for local searches on mobile devices totals 80% in today's mobile-centric world. Meaning, your hungry customers are browsing restaurant options and choosing a lucky winner, all while they're on the go. This proposes the question, are your website and email marketing tactics appetizing enough to hook your audience? And more importantly, is your mobile online ordering process seamless and speedy enough for them to follow through?
Keeping the attention of your customers once they've landed on your webpage is crucial to guiding them through to the "order online" button. And there's no better way to catch the eyes of a hungry customer than mouthwatering images and descriptions of your best menu items. One study even found that salad consumption increased as much as 90% when customers were shown a picture of a salad during meal time, proving that the visual aspects of your marketing strategy could make or break a sale.
Keep It Consistent from In-Store to Online
If your marketing tactics work in store, why not mirror them online? Your customers have likely worked up an appetite by the time they're browsing your menu. Sprinkling in a few upselling suggestions like "make it a meal" or "add a dessert or an extra side" at checkout could result in a spike in sales. Offer a consistent ordering experience throughout your restaurant's in-store and online presence so that one audience isn't favored over the other. While this might seem miniscule in the bigger picture, it could result in long-term, loyal customers.
Millennials Dominate Online Ordering
Millennials have effectively changed the norms of the term "food delivery." Food delivery is no longer restricted to pizza and wings during football games and birthday parties, it has expanded to every type of cuisine for any occasion imaginable. With Millennials increasingly choosing to eat at home than dine-in, many believe that this new trend is killing the restaurant industry. However, that's actually far from the truth.
This audience of introverts, entertainers and homebodies are introducing the restaurant industry to a new level of business. With 74% of Millennials reporting a preference for delivery service, this online ordering trend is giving customers a new and easy way to explore different cuisines without stepping foot outside.
Delivering to the Millennial and Gen Zer crowd means promising a strong online presence. Since these generations prefer to communicate digitally, your money lies within your mobile app, social media channels, website and loyalty programs. Plus, offering the occasional coupon can give this audience an extra incentive to splurge on a delectable home dining experience.
Delivery Apps Are on the Rise
UberEats, Postmates and Door Dash are all too familiar names in the delivery service business these days. Over the span of a few years, these third-party delivery services have skyrocketed in popularity and have become a common use for fast and hassle-free meals nationwide. In fact, the percentage of online orders has tripled in just the last seven years, and it's not slowing down any time soon.
But with all these delivery service businesses on the rise, how do you choose the right partner? Customer experience comes first. If your delivery service partner is notoriously known to be late, deliver cold food or the wrong order, then chances are, their bad service will rub onto your restaurant's reputation, whether you're at fault or not. Spare your establishment the bad reviews by checking the reputation and interviewing your third-party service beforehand.
Is Food Delivery Right for Your Restaurant? 
Today's food delivery services show no limits. The new norm for food delivery services have allowed for even the most high-end of restaurants to join in on this sale-boosting marketing trend. Directing customers to order online not only offers added convenience to the customer, it can decrease phone-order time for employees, give customers control over personalized orders, and open a new door to marketing tactics for your restaurant such as exclusive online offers. Whether you choose to go the in-house route or partner with a third-party service for your restaurant's online ordering program, this trend will be sure to deliver more than just convenience—it will deliver sales.