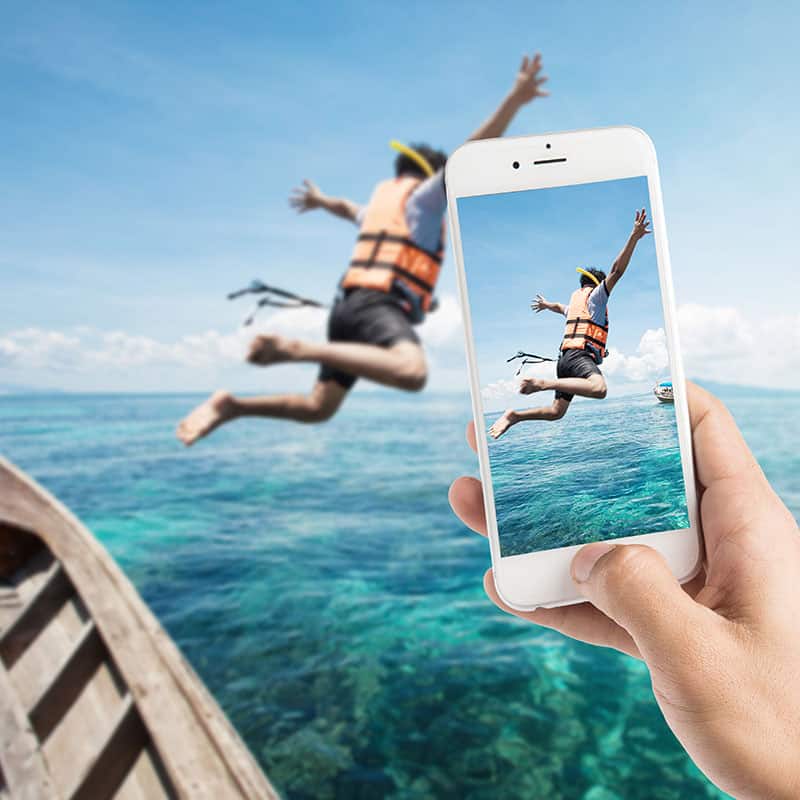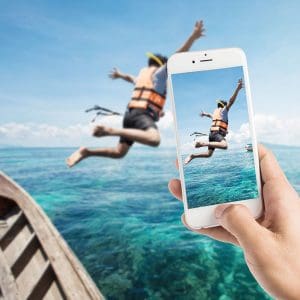 Should Your Brand Use Periscope or Blab?
Are video live streaming apps like Periscope and Blab beneficial for marketers to pay attention to? [tweetquote]Video live streaming is readily becoming the future for advertisers and consumers with its easy accessibility and convenience.[/tweetquote] Currently, Periscope and Blab are popular apps that enhance brand awareness and promote consumer engagement. Although similar, each app has unique properties geared toward specific audiences and goals. Companies need to decide what level of engagement they are interested in before committing to a live video-streaming platform. When considering what live video-streaming app you should use, or if your business should use one to begin with, keep these things in mind.
Pros and Cons of Periscope
Periscope is an app that gives its users an experience claiming to be the closest thing to teleportation. Businesses have found it to be an effective tool for giving exclusive behind-the-scenes footage, revealing new product information, and delivering the latest company news. Because Periscope is fairly new to the market, most companies haven't implemented it into their marketing plan yet. Establishing a presence on a new social platform, before your competition, can increase your popularity and broaden your audience.
[related post="8306″ display="half-right"]
A downside to using this app is the limited time period it allows your live stream to exist. After 24 hours, your live stream video is automatically deleted. This gives your business a small time frame to reach your target audience. However, if your Periscope post doesn't go as planned, your audience is unable to save the video and it disappears from their reach.
Additionally, the app can only provide a one-way method of communication. Although you're technically live streaming while using this app, your audience can only interact through a comments section. This allows more control for your business over the content discussed, but it limits consumer engagement. If you're aiming to have more organic interactions with your audience, Blab might be the better choice for you.
Blab Benefits and Risks
Blab is a video-streaming app that allows groups of up to four people to simultaneously interact with each other during real time. An advantage it has over Periscope is that it allows users to interact face-to-face on topics of their choice. Developing a presence on Blab while it's still fairly new can be difficult but also a game changer. However, it's in your business's best interest to understand the possibilities of such a unique platform before jumping in.
While using Blab, the user can add his or her URL during the conversation making it a live link. Anyone participating in a Blab conversation can access the link without disconnecting from the ongoing conversation. This allows businesses to provide an immediate call to action for their audience. The Blab chat's URL can also be shared on either Twitter or Facebook, thus retrieving more views and potential followings.
With a major benefit, there is also a potential risk. The exposure achieved through a Blab session can either enhance or damage a company's image. Its important to remember that there are no editing capabilities on this platform. Any commercialized representation of a product, conversation or service is presented in its raw form. A moderator, specialized in crisis management, is a necessity for any brand or company on Blab.
Which Live-Streaming App is For You?
With social media evolving everyday, engagement with consumers has become more intimate and immediate. As social media rapidly evolves, companies are being forced to find innovative ways to engage with their customers and stand out among their competitors.
Bonnie Frank CEO of Business Coach, former educator turned businesswoman, believes in live streaming platforms for establishing credibility and promoting a stronger brand through conversing in real time.
If you use live streaming effectively, there is no reason you shouldn't be making money on it.
Bonnie Frank, CEO of Business Coach
Understanding your brand and products will best help you gauge whether you will benefit from using Blab or Periscope. If you have an experiential product or can do a demonstration, then being on the platform is the way to go. Using visual products with Periscope and hosting real-time conversations with Blab are the advent of streaming media.
Receive the latest industry insights from the evōk team in your inbox by signing up for the evōker, our monthly newsletter or contact us to explore ways we can partner.