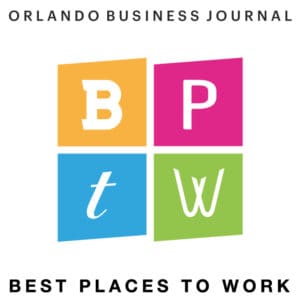 OBJ Ranks Evok Advertising as #7 Best Places to Work in 2018
Evok ranks number 7 among Orlando Business Journal's Best Places to Work within the small category (25-49 employees). This being our second award in this division, we are reminded of the constant dedication we put toward employee satisfaction every day.
Our goal is to create a fun and relaxed environment for our team, whether that means a pool table and beer vending machine in the common area or offering flex hours so they can work around their own schedule.
We understand that in order to fuel creativity in a workspace, we must supply employees with the resources they need to reach new heights. Our work culture is a reflection of that and we are constantly evolving to become the best we can be. We are honored to be recognized by OBJ for these efforts.