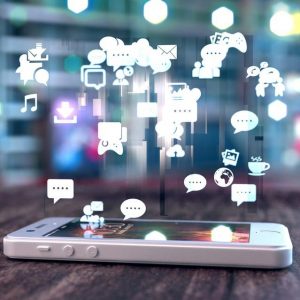 Make Social Connections IRL at Social Fresh 2016
In the time it takes you to read this blog post, millions of new tweets, Instagram photos and Facebook status updates will have been posted. Hundreds of thousands of hashtags floating out there in the social media universe, many of which are actively working to promote brands, services, products and movements. This begs the question, is your business getting a piece of the platform pie? If you think it's time to revamp your social strategy, catch up on all the latest trends and take a glimpse into what's next for this behemoth industry, join us August 18 through 21 at Social Fresh 2016 in our hometown of Orlando, Florida. The evok social team will not only be attending, we'll also be joining in as an exhibitor, so be sure to stop by our booth to what we've got up our sleeve.
Network with Social Media Experts and Learn from the Best
A four-day conference focused on strategy and execution of flawless social campaigns, Social Fresh brings the world's leading social marketers together under one roof to communicate, get inspired and get the tools they need to drive real results. And when they say "leading social marketers," they really mean it. This year's speakers include the Global Director of Social Marketing for Spotify, the Director of Content Strategy from The Economist, and the Head of Planning and Creative Agency Development for the one and only Twitter, not to mention evok's own social media team will be there. In other words, you'll be in great company.
One Track, Infinite Insights
Unlike any other social media conference, Social Fresh's focus is on highly actionable presentations, workshops, networking opportunities and deep-diving roundtables—less theory, more action. With a single-track approach, you won't have to pick and choose between presentations led by social gurus from all over the country. They've curated the best speakers and topics, so you're sure to get the best, most relevant information. We're particularly excited about Alaska Air's Shannon Johnson's presentation on influencer marketing.
Whether you're a destination looking to reach new potential visitors through the platforms they're turning to on a daily basis, a brand promoting your products and services through social channels, or a social media strategist wanting to sharpen your chops, we hope to see you at Social Fresh.
Click here, and use promo code "Evok 100" to save $100 on registration!
As always, you can receive the latest industry insights from the evōk team in your inbox by signing up for the evoker, our monthly newsletter or contact us to explore ways we can partner up.