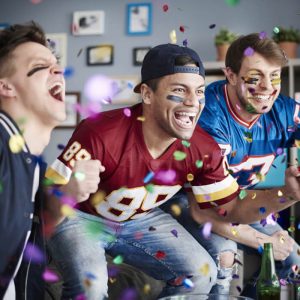 Social Media Marketing as an Integral Part of Sponsorship Programs
The biggest challenge for many sports organizations is finding an acceptable balance between the action and the advertising. More often than not, sports fans get turned off by the idea of sponsors and brands getting more face time than their favorite teams do. This could lead to fans becoming disenfranchised, or worse, disengaged altogether.
This is why it is more important than ever for sponsors and the products they seek to promote are seamlessly integrated into a strong social media marketing strategy, enhancing the fan experience.
Content Is (Still) King
The key to creating ongoing fan interaction well after the final whistle is integrating rich, relevant content into the social media conversation. This could include everything from highlights and post-game video interviews with players and coaches to serving related video ads and even offering special deals and coupons.
Getting fans to share sponsor-branded content with other likeminded fans can help bolster brand recognition while enhancing the conversations that fans have with one another about your brand. For example, Tough Mudder produces and distributes a weekly series of training videos to all of its members through social media.
This approach not only extends the amount of brand visibility TM experiences well after the end of an official TM event, but it also encourages interaction between fans of the sport, creating communities that appreciate brand-to-fan relationships.
Ultimately, creating good, sharable content that's tailored to the audience will always be a great launching point for sponsors to get their message across without mucking up the essence of the sport in question.
Endorsements and Co-Sponsorships
The idea of the celebrity endorsement is no stranger to most major sports leagues, but long gone are its primitive, see-say approaches to promoting products and services. Nowadays, athletes and teams are joining up with sponsors to deliver more interactive, immersive brand experiences for the fans.
Whether it's a "Play of the Week" video sponsored by a toy company, or series of dribbling tutorial videos featuring Stephen Curry sponsored by Gerber, sponsorships are becoming more diverse to keep up with the changing social media landscape. What does all this mean for marketers and advertisers that have to create and eventually monetize these interactions?
Future Implications
With nearly 95% of properties creating social media content alone on behalf of their sponsors, there's plenty of images, video and more to go around. The true challenge will be finding ways to both segment and optimize this content to accommodate the ever-diverse sports fan community.
For example, as alternative sports like eSports continue to gain traction, there's going to be a demand for more experiential and hyper-custom sponsorship experiences to compliment the highly interactive nature of eSports. Also, as technologies like augmented reality, artificial intelligence and voice command become advertising staples, professionals will have to stay ahead of the curve by beefing up their tech staff while still maintaining a strong sense of both creativity and customer service.
Until then, the goal is still very clear: utilize existing content to enhance the fan experience—via relevant social media platforms—while keeping a close eye on how future innovations can help sponsors gain credibility without losing the message.
[evoker_snippet]