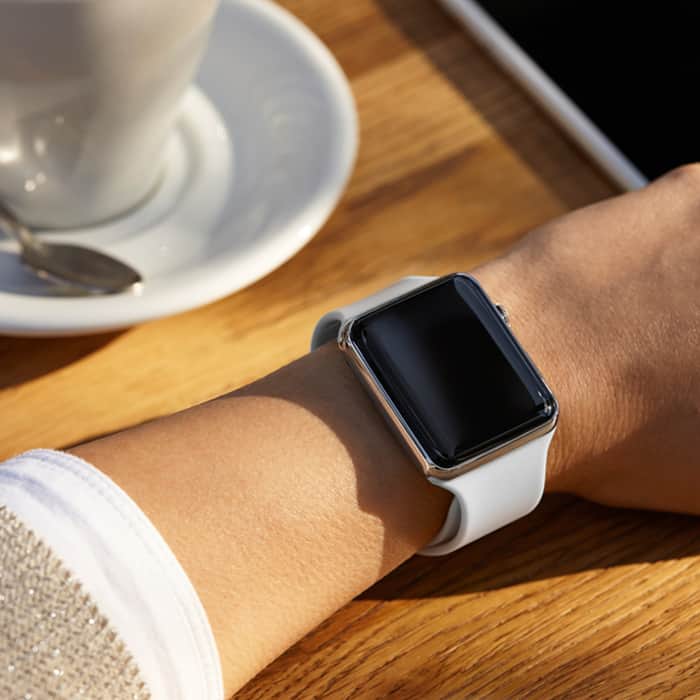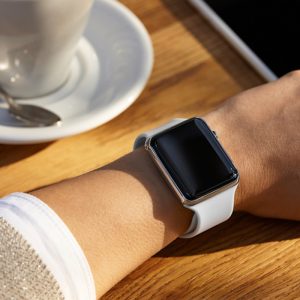 What's New with Apple?
The highly anticipated annual Apple Conference happened on June 5 and it was then that Apple revealed what we can expect to see next. Questions consumers were asking included everything from the new iPhone 8 and Apple Watch rumors, to iOS updates, to name a few. Let's explore what's new with Apple.
Homepod
Similar to the Amazon Echo, Google Home and Sonos systems, the Homepod will be used as an entertainment device – one can ask it to play a certain song or the name of the lead singer on a certain album. A Siri device, you will be able to ask it questions regarding the weather, recent news headlines and home conditions. This will be available in black or white, will be priced at $349 and is expected to launch in December.
iMac
Apple announced at the conference they are launching all new versions of their hardware. The iMac desktops will come standard with better graphics and retina displays that support graphics for VR content. The MacPro will have a 5K display and an 8-core processor, with an option to increase to 18-core.
They will have up to a 4TB Solid State Drive (SSD), and up to 128GB of Error-Correcting Code (ECC) memory and built-in 10GB Ethernet. The new iMac starts at $1099 and the MacBooks will get an upgrade as well, starting at $1299. High Sierra is the working title of Apple's new version of the MacOS. It will bring updates to Safari, blocks auto play videos, possesses new photo editing tools and better sorting tools.
Apple Watch
Consumers can expect to see upgrades to the Apple Watch, with new faces including Mickey Mouse and Toy Story. Siri will also send wearers reminders on their watches, encouraging them to exercise or be more active.
For fitness-focused people, while at the gym, your watch will sync with the gym equipment to share calorie and activity level. There will also be a music upgrade to allow users to locate their music faster and organize it better.
iOS Update
Although iPad sales have gone down, Apple is still committed to the iPad this year. The upgrade to the iPad iOS11 will improve multitasking and be able to drag and pull apps around better, similar to what has been available in the MacBook. Launched was a 10.5-inch screen, a 12-megapixel camera, 7MP selfie cam and 10 hours of battery life. Apple also rolled out a 12.9 inch iPad.
Apple accessories like the Apple pencil will also be getting an upgrade to come out later in the year. The pencil will be smoother and easier to use. The cases for mobile devices will also see some newer colors.
In the iOS software update, Apple made it easier to pay and receive money from contacts by using iMessage. Siri can now translate into different languages with better speech upgrades. Mobile devices will also take better photos in low light. The upgrades have added a safety feature that detects when the user is driving a car and will automatically go into do not disturb mode.
Augmented Reality
Apple has talked about doing more with Augmented Reality and really showed it at the conference this year. They launched Arkit to help developers build augmented reality apps for the iPhone and iPad. A demo at the conference showed how virtual objects can be placed on a real table through the iPhone's camera. Pokémon plans to use this new technology to improve real time in the game.
iPhone 8
There are lots of rumors that Apple will come out with a new iPhone version, especially as this year is the 10th anniversary of the iPhone. Apple is keeping it a secret, but they are planning something big this year for the phone. There have been some leaks as to what we might see in this new phone design. The phone will be redesigned with an edge-to-edge display that will eliminate the home key and even may replace the fingerprint recognition with facial recognition technology.
The display itself is said to be a flexible plastic OLED rather than an LCD. The phone will have cordless recharging capabilities, better display and, of course, will be faster. It is also expected to be water resistant. While these are all rumors though, we hope to know what Apple has in store for this new phone soon.
Receive the latest industry insights from the evōk team in your inbox by signing up for the evoker, our monthly newsletter or contact us to explore ways we can partner.