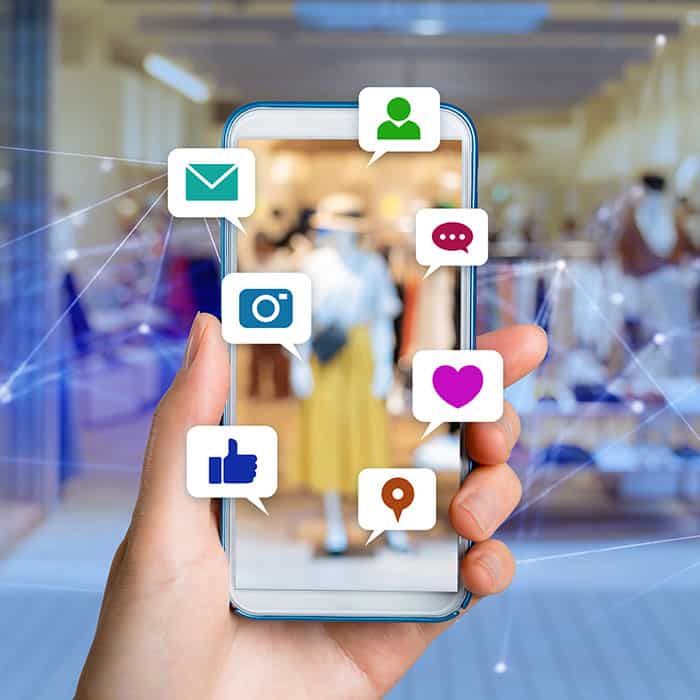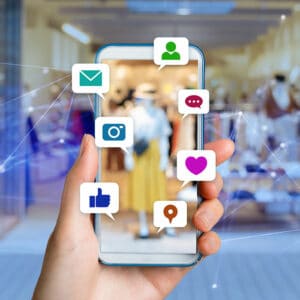 Boosted Posts: An Important Addition to Your Social Media Strategy
The days when organic content was the key to having a strong digital presence in the social media landscape are over. With new competitors arising every day, it is not enough to rely on organic posts as your only social media strategy. Connecting with the right audience has become a difficult obstacle to overcome. More businesses have opted to invest in paid social ads to increase reach and acquire potential leads. According to the Social Shepherd, 93 percent of social media marketers use Facebook Ads.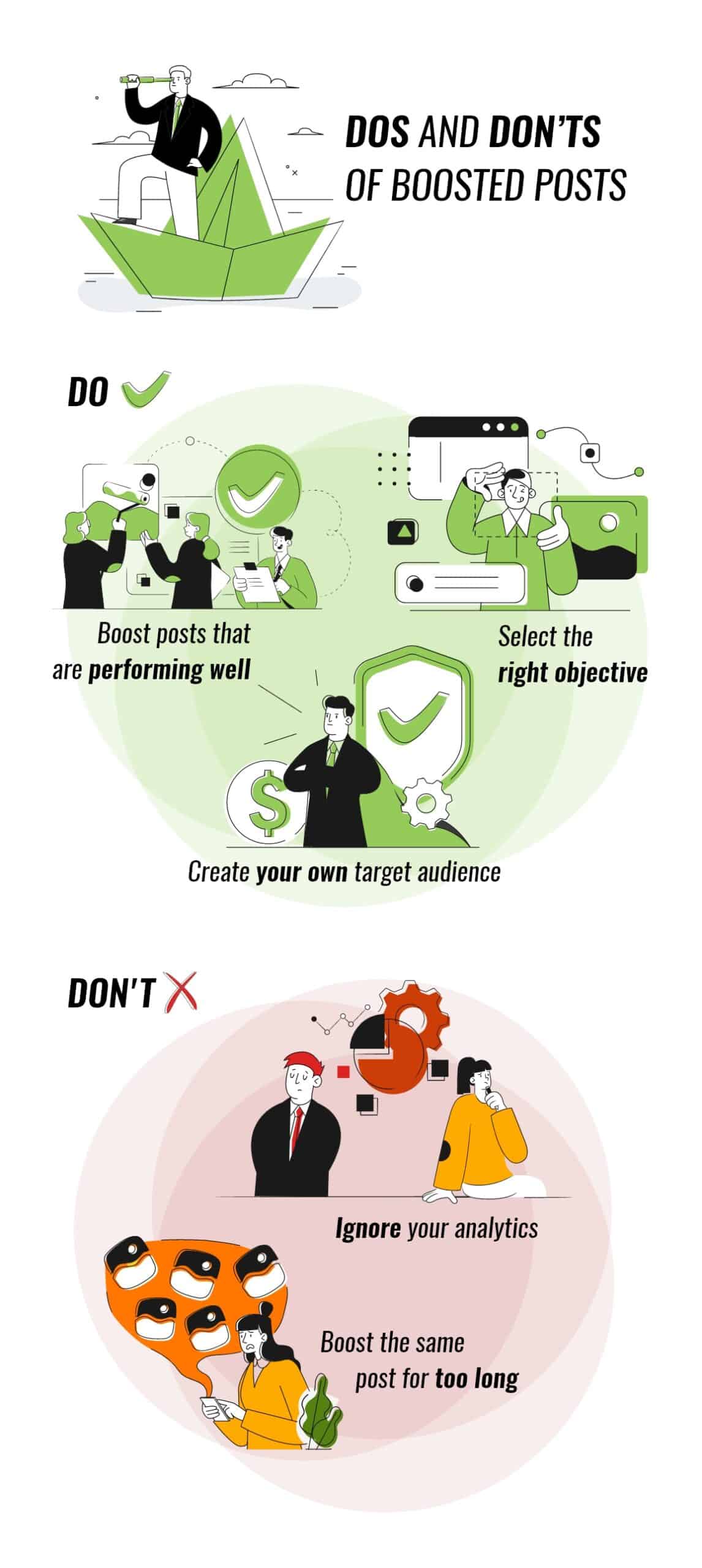 What Are Boosted Posts?
Advertising on Facebook doesn't have to be complicated. A boosted post is the easiest and fastest way to create an ad on the platform. You can start promoting your Facebook or Instagram post by clicking on the "Boost Post" button on your post. That's it.
In our opinion, boosted posts are the most common yet underrated advertising formats. Although they're normally associated with increasing engagement and reach, boosted posts can help you improve targeting and leads when used effectively.
Advantages of Boosting a Post:
Increases reach
Increases brand awareness
Connects with the right audience
Increases impressions
Increases results (engagement, leads, website traffic)
Helps create two-way communication with users through messages
Depending on the topic and theme of your posts, you may be allowed to use detailed targeting practices. You may have the option to target audiences based on behaviors, demographics, location and interests. You can increase your reach by targeting users beyond your followers and people who like or follow your page with these features. You can also save the audience you created and use it for another ad.
A common misconception about boosted posts is that they are only used to get more likes. The truth is boosted posts can go beyond increasing likes and comments. When boosting a post, you can select the objective or goal of your ad. Whether it is to get more messages, increase engagement, get more website visitors or increase leads and calls, Facebook provides multiple options through which you can control the outcome of your ad. You can also opt to allow Facebook to select your goal based on your settings.
Additional noteworthy features available for boosted posts include choosing a call to action button, selecting the duration of your ad, and accessing your ad's analytics and metrics. Facebook also shows you an estimate of your potential reach and results based on your selections. You can use this estimate to make any changes to your audience and maximize your campaign's results.
Why Are Boosted Posts Important?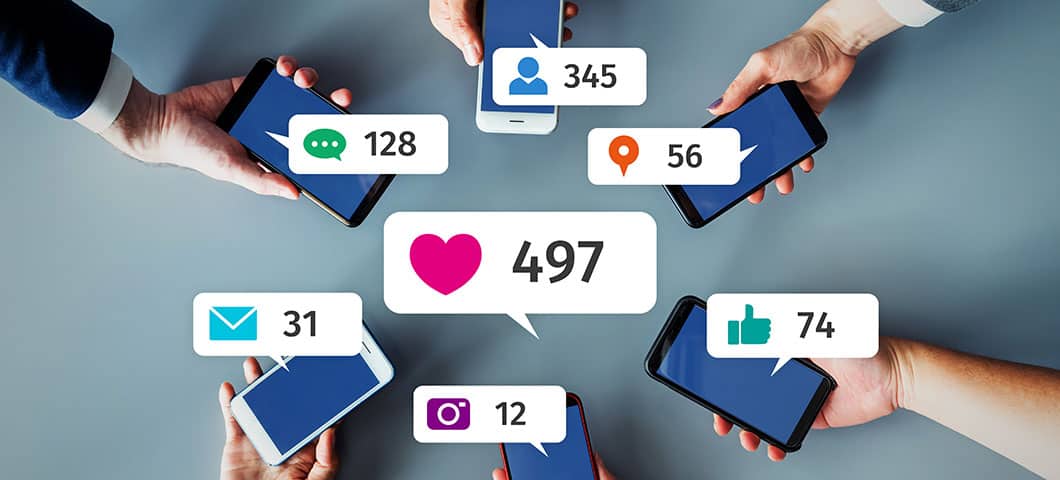 Whether you are promoting an event or launching a new product or service, promoted posts can help you deliver your message effectively to a bigger audience. Promoted posts can bring value to your social media content and when used correctly, they are a sound addition to your digital strategy.
Boosted Posts vs. Facebook Ads
Although boosted posts have more advantages than organic posts, they are very limited compared to Facebook Ads. Boosted posts do not have the same advanced targeting and optimization resources offered to campaigns created in Ads Manager. One of the main differences between these campaigns and boosted posts is the placements and objectives available. A boosted post is only featured on the news feed on Instagram, Facebook or both platforms. Meanwhile, campaigns created in Ads Manager can be customized for ad placement in the news feed, side ads, stories on Facebook, Messenger and Instagram, audience network and more.
When it comes to exploring and analyzing your audience, boosted posts are at a disadvantage. Because you must target one audience at a time, you cannot compare results by testing different audiences. When creating a campaign in Ads Manager, you can set custom audiences and use multiple audiences simultaneously. You can also customize audiences based on pixel events and create lookalike audiences based on users they have previously interacted with. Yet another way to test with Facebook Ads is by running varying ad creative to determine which performs the best.
When it comes to your campaigns' goals, boosted posts do not have as many objective options as other Facebook ads. Campaigns in Ads Manager can be set for complex objective options like lead generation, app installs and store traffic. Boosted posts are limited to select daily or lifetime budgets, while Facebook Ads allows you to use campaign budget optimization. This provides more flexibility on how the budget can be spent while reducing costs and giving you the most results. Also, Facebook Ads allows you to customize the time of the day in which you can run your ads and schedule your campaigns ahead. Boosted posts not created in Ads Manager cannot be scheduled ahead and you must run boosted posts on the same day you are boosting them.
So, Which Social Ads Should You Run?
While dipping your toes in the paid social world, you can choose to boost posts in Ads Manager and access many of the advanced features that platform offers. Depending on your goal, you will be able to select an objective and format to maximize your success. Whether you are looking for the right way to drive sales and increase leads, or you just want to increase brand awareness and visibility, a paid social strategy can start as small as a boosted post.
Having a defined goal does not only provide you the right guidance to determine which objective to choose, but it will also give you an idea of what ad format to select. Paid advertising does not have to be time-consuming. Boosted posts do not take a lot of time to set up. However, taking a few more steps and utilizing Ads Manager to create and schedule your ads and boosted posts will impact your results while minimizing your costs.