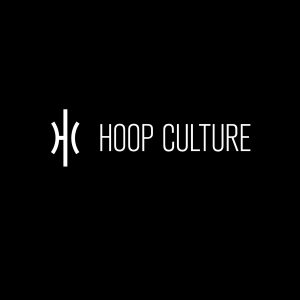 Evok Advertising Gives the Assist to Hoop Culture
Evok Named Advertising AOR Basketball Apparel Company
ORLANDO, FL. – (September 1, 2015) – Emerging basketball street-wear brand, Hoop Culture, named evok advertising of Orlando, Florida its exclusive advertising agency of record. In consolidating all Hoop creative services under one roof, evok, a national full-service advertising agency based in Central Florida, will implement strategic marketing and public relations plans to achieve greater outreach to Hoop Culture's customer base.
Established in 2010, Hoop Culture has since become an approved vendor for the ESPN Wide World of Sports and Amateur Athletic Union. Bound by a commitment and passion for the game, Hoop Culture has built their brand to make a statement off the court for those who live and breathe basketball. Having recently expanded internationally, evok will conceptualize new projects and oversee the installation of original promotions. "The joy of basketball is our lifestyle, and we found that evok has a fluent understanding of our commitment. We look forward to working with evok to develop awareness and interest in our brand around the world and take our brand to the next level," said, Mike Brown, Hoop Culture president.
"Sports marketing is a specialty and an passion of our agency, and we're extremely proud to have been selected by Hoop Culture to lead their advertising efforts, said Larry Meador, evok advertising CEO, "Game on."
About Evok Advertising
Evok advertising, recognized among the top advertising and public relations agencies in Central Florida, is listed in Forbes as a top-100 global agency that "knows social media and Google" and the number one followed I-Brand agency on Twitter according to BlogAds. In 2014, evok and its clients took top honors in the State of Florida for its social media and public relations campaign work, and top travel and tourism awards for website development and design and social media. Internationally, evok and its clients were recognized for website design and digital advertising. Evok is Ideas. Work. Results.
About Hoop Culture
Hoop Culture was founded in 2010 as a lifestyle street-wear brand that makes a statement on and off the court for those who live and breathe basketball and the lifestyle of basketball.  Hoop Culture creates a lifestyle brand that represents the unyielding passion and commitment that unites people whose love for the game transcends the court. For more information about Hoop Culture visit www.hoopculture.com.