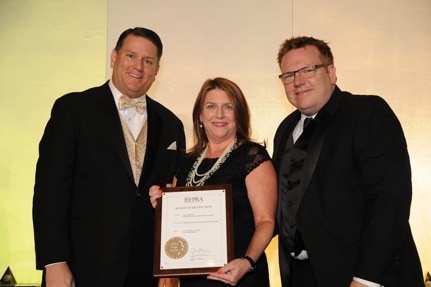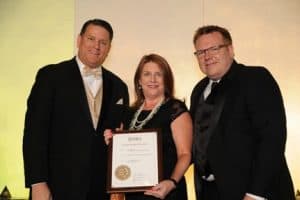 evok Advertising Wins Top State PR Awards
EVOK ADVERTISING WINS TOP STATE PR AWARDS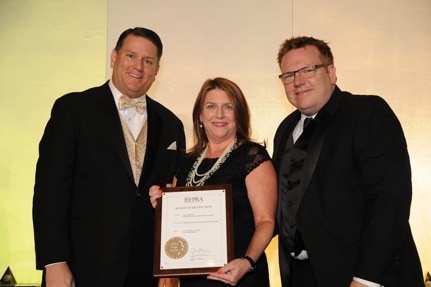 ORLANDO, FL. – (September 4, 2014) – Evok Advertising took top honors for its work with its clients in the travel and tourism and non-profit sectors at the 76th Annual State Convention of the Florida Public Relations Association held in Orlando.
Evok was presented the Award of Distinction in Public Relations Programs and Community Relations for the National Mobility Awareness Month (NMAM) Campaign and a Judge's Award in the Printed Tools in Public Relations for the campaign it developed and implemented for client National Mobility Equipment Dealers Association (NMEDA), based in Tampa, Florida.  The NMAM awareness campaign in 2014 garnered more than 1.3 billion media impressions, that resulted in 15 wheelchair accessible vehicles being awarded to Local Heroes across the U.S. and Canada.
Evok received a Golden Image Award, for Top Social Media Engagement in the State of Florida for its work for Ocala/Marion County Visitors and Convention Bureau.  Showing a 1999% increase in Facebook fans, a 378% increase in Twitter followers, a 629% increase in Facebook page impressions, 649% increase in stories created and a 625% average increase in retweets with a 462% increase in Twitter mentions, the rebranding campaign for the destination has taken hold, said Larry Meador, evok CEO.   "It is rewarding to lead a such successful team and its efforts at evok.  Being recognized by a professional organization like FPRA is also quite an accomplishment."
Evok advertising, already recognized among the top advertising and public relations agencies in Central Florida, is listed in Forbes as a top-100 global agency that "knows social media and Google" and the number one followed I-Brand agency on Twitter according to BlogAds.  Evok . . . Ideas. Work. Results.