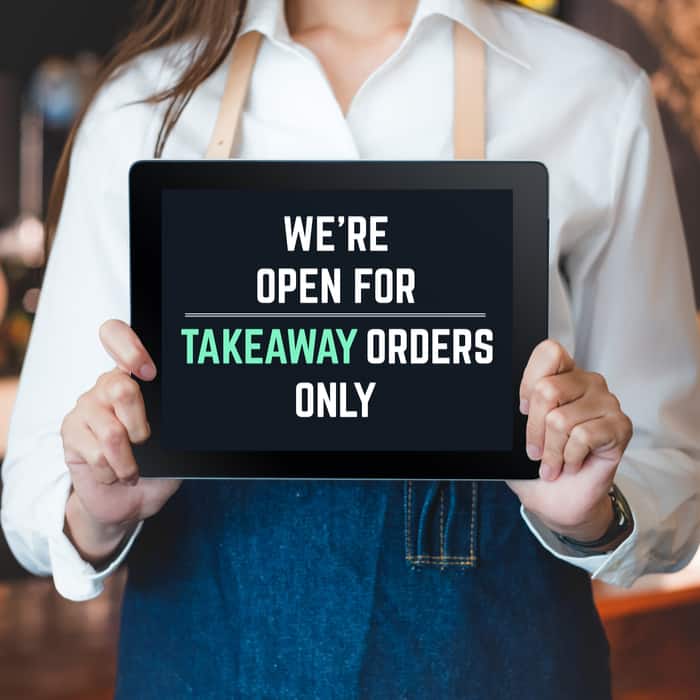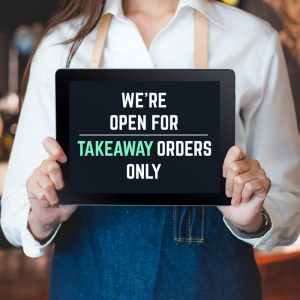 Food, Grocery & Meal-Kit Delivery Services: The COVID-19 Effect on Eating Out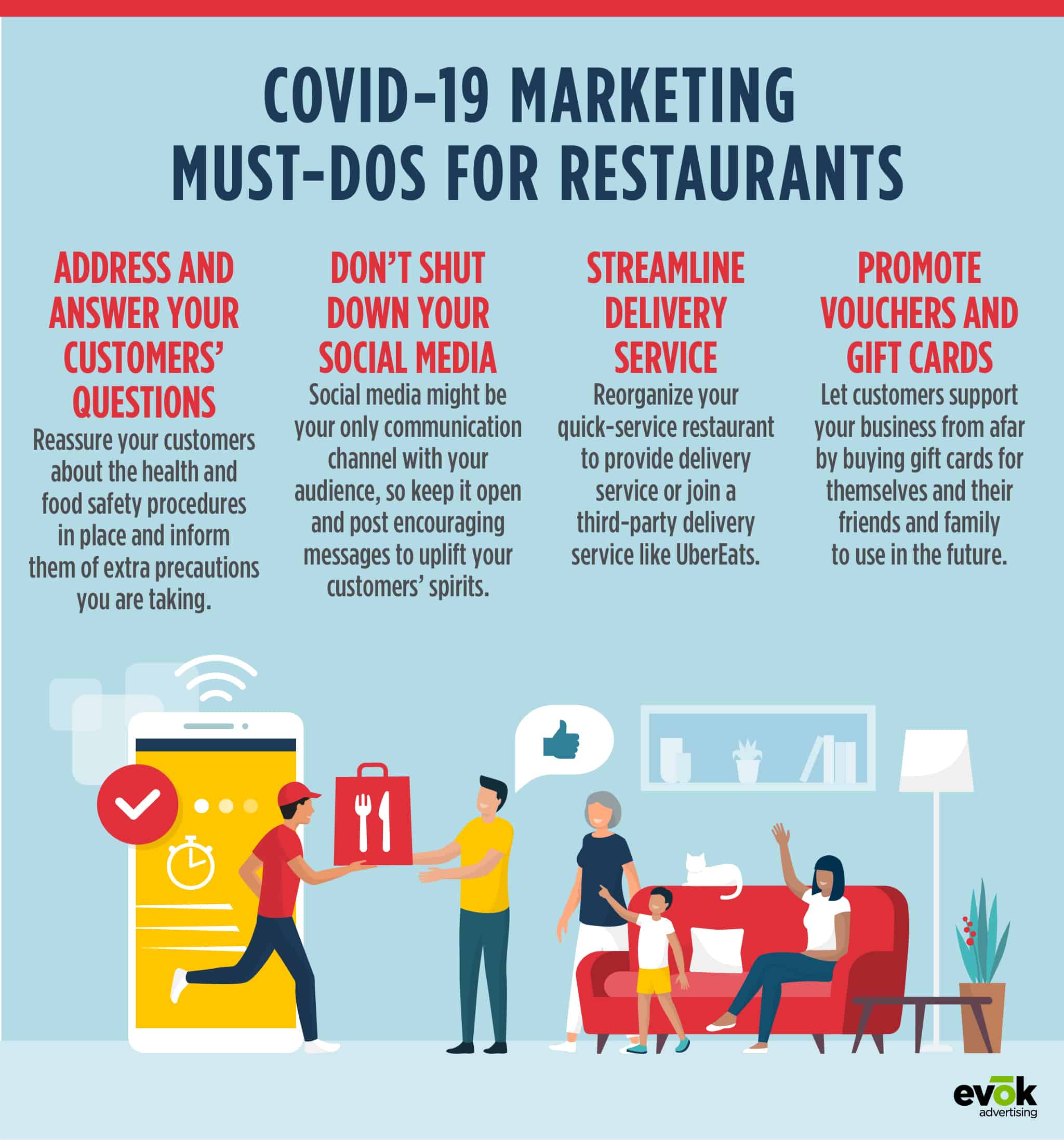 COVID-19, also known as coronavirus, is disrupting every industry, and quick-service restaurants are no exception. The restaurant industry is struggling under the devastating effects of the coronavirus as states around the country are ordering restaurants and bars to shut down to prevent the outbreak from spreading. Restaurant reservations and walk-ins were down 48 percent in March from the same time last year according to a study conducted by OpenTable. In many states, quick-service operations have flipped upside down in less than a day, and the new normal is third-party delivery, meal kits, and grocery delivery.
Coronavirus Marketing Ideas for QSR
Address your customers FAQs – reassure your customers about the health and food safety procedures in place and inform them of extra precautions you are taking
Don't shut down your social media – social media might be your only communication channel with your audience, so keep it open and post encouraging messages to uplift your customer's spirits
Set up a delivery service – reorganize your quick-service restaurant to provide delivery service, or join a third-party delivery service like UberEats
Promote your vouchers & gift cards – make sure your customers are aware they can support your business from afar by buying gift cards for themselves and their friends and family to use in the future.
Restaurants or Innovated Grocery Stores?
With grocery stores low on most essential food products, like meat and pasta, many restaurants across the U.S. are breaking down their entrée items into individual ingredients that guests can purchase. Moe's Southwest Grill is offering a number of fresh proteins, produce, and paper goods to the general public at all locations to help ease concerns of food shortages at grocery stores. Texas Roadhouse is selling ready-to-grill kits with meat, seasonings, and directions for consumers to cook for a family of four.
Other restaurants are completely revamping their operation processes to meet the needs of their communities. Washington, D.C.-based Farmers Restaurant Group remade their restaurants into a bodega concept. The corner market or bodega will be set up within their restaurant in the next 24-48 hours and sell meal kits cooked by staff along with packaged chicken salad, toilet paper, paper towels, wine, beer, and other essentials.
Unattended Deliveries
Social distancing is making its way to grocery and food delivery apps. An increasing concern about interacting with delivery people has led delivery services to implement options in which your food items are delivered without you having to come to the door.
Instacart has introduced a "Leave at My Door Delivery" option. Prime Now, Amazon Fresh, and Whole Foods Market offer unattended delivery, and Doordash has a similar feature with certain supermarkets. This is a simple way to make customers feel safer ordering through your service and helps keep your business up and running during this coronavirus pandemic.
Meal Kit Services
The meal-kit industry has been struggling for quite a while, but unlike many food-related companies, meal kit services are seeing a boost in sales since the beginning of the coronavirus outbreak. Purple Carrot's founder and CEO Andy Levitt say they have seen "a sharp increase in demand for plant-based meal kits since COVID-19 has been shifting consumer behavior." Blue Apron and HelloFresh have made similar remarks as their meal kit services hurry to ship orders in a safe and efficient manner.
But with an increase in demand, comes an increase in competition. As struggling restaurants see this rising trend, they are converting their usual business operations to meet the growing demands. Midwest fast-casual chain Crisp & Green have developed the Crisp @ Home program, a meal kit delivery and pick-up service available at all seven of their Minnesota locations. This program allows customers to select 20 meals worth of a la carte ingredients, such as salad mixes, grains, and cold and hot ingredients which can then be assembled at home.
Grocery Delivery
Since the beginning of March, 21 percent of U.S. consumers ordered perishable, edible groceries online. That's up from 18 percent at the same point last year. Grocery delivery services like Shipt say they're seeing a sharp increase in demand as health officials advise people to avoid crowded places because of COVID-19. Instacart mentioned that it had the highest customer demand for groceries in the company's history this past month. The company also reports a 40 percent increase in orders from customers sending supplies to someone else.
Food Delivery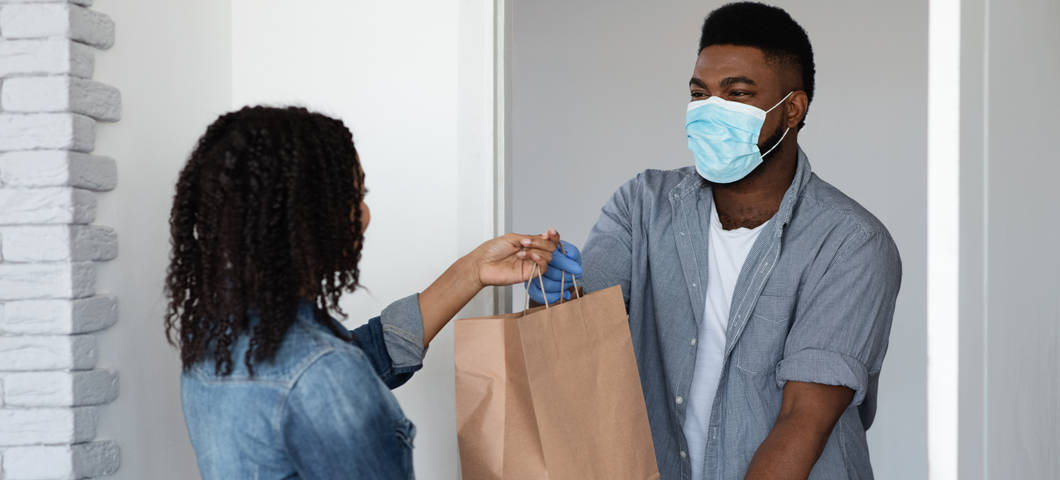 On March 18th, daily restaurant connections were down 54 percent overall, but pizzerias saw a 44 percent increase. With public health organizations encouraging social distancing and ordering restaurants to close all dine-in options, families are rushing to food delivery companies to remove the stress of cooking. Additionally, as working from home has become the new normal, food delivery services provide an easy and safe way for employees to eat lunch without having to stop work to cook.
Many food delivery apps, like Uber Eats, are going a step further at alleviating the financial stress upon their customers and small mom-and-pop locations and are waiving delivery fees for all orders from independently owned restaurants.
While the Centers for Disease Control and Prevention (CDC) states you cannot contract coronavirus from food, many food delivery companies are taking precautions to limit the spread of COVID-19. Meituan, a food delivery service company based in China, have food couriers display their body temperature on the app to reassure customers that they are healthy. Uber Eats, Postmates, and other food delivery services in the U.S. are including the option of contactless deliveries and are providing drivers with sanitation materials.
Even though COVID-19 is disrupting the restaurant industry, this is an opportunity for QSR marketers across America to disrupt their sales-driven marketing campaigns and focus on building brand awareness and loyalty with their customer base. Show your customers that you care about their safety and that you want to help them get through this pandemic. If you stick with them now, they'll be sure to stick with you after all of this is over.