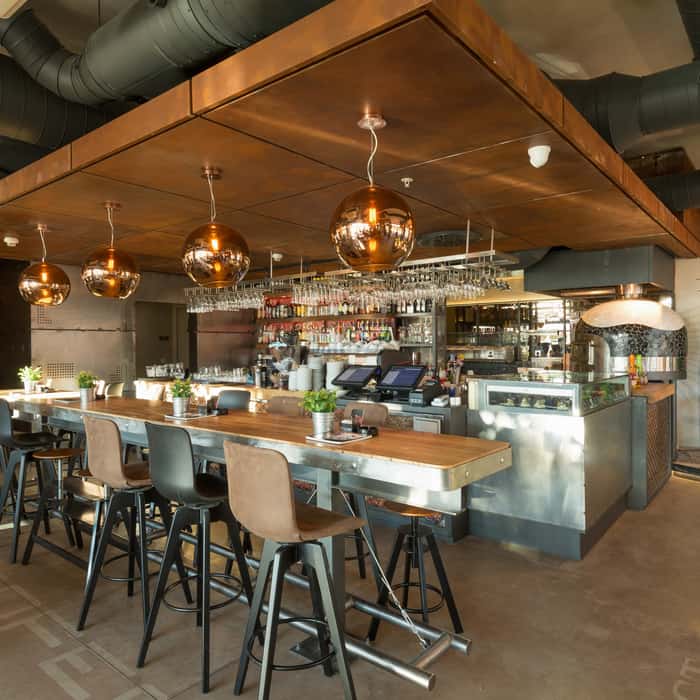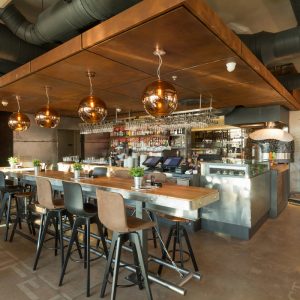 Post-COVID-19 Pandemic: The Future of the Restaurant Landscape
The coronavirus is forcing all consumers to adopt new habits surrounding dining at restaurants and eating in general. There has been an exponential growth in food delivery services over the last month and grocery shelves are bare of yeast and meat as people are dusting off their aprons and turning to cooking at home again. What does this mean for the restaurant landscape post-COVID-19 pandemic? We are emerging into a different operational and technological restaurant landscape and operators are in an optimal position to take advantage of the opportunity to rebound and thrive in the new world of personal safety and social behavior.
The Future of the Restaurant Industry Post-Coronavirus
Operational Changes
Customer & Employee Temperature Checks
Increased Local Sourcing & Decreased Exotic Cuisine
Virtual Restaurant Dinners
Technological Changes
Contactless Payments
In-Store Self-Ordering Reinvented to No-Touch Solution
QSR Fast-Casual App Drive-Thru
Operational Changes in the Restaurant Industry
Coming out of the coronavirus pandemic, restaurant owners will have to make changes in operational strategies and procedures in order to best serve guests and employees and give both parties the assurance that it is safe to return to the establishment and dine there.
Customer and Employee Temperature Checks
Just as after 9/11 we saw major safety regulation changes at airports, restaurants will implement new policies and procedures to maximize workplace safety. Many QSRs, like Taco Bell and KFC, have been requiring employees to check their temperature before clocking in for their shift. It will be interesting to see if timeclocks begin having biometric systems that alert the manager should anyone clock in with a high temperature.
California Governor, Gavin Newsom, stated that when localities begin easing social distancing restrictions, businesses may check the temperature of anyone entering the building, including restaurants. At least in the early days after the regulation is lifted, it is not outside the realm of possibility that restaurant owners require consumers to have their temperature checked before ordering.
Increased Domestic Sourcing & Decreased Exotic Cuisine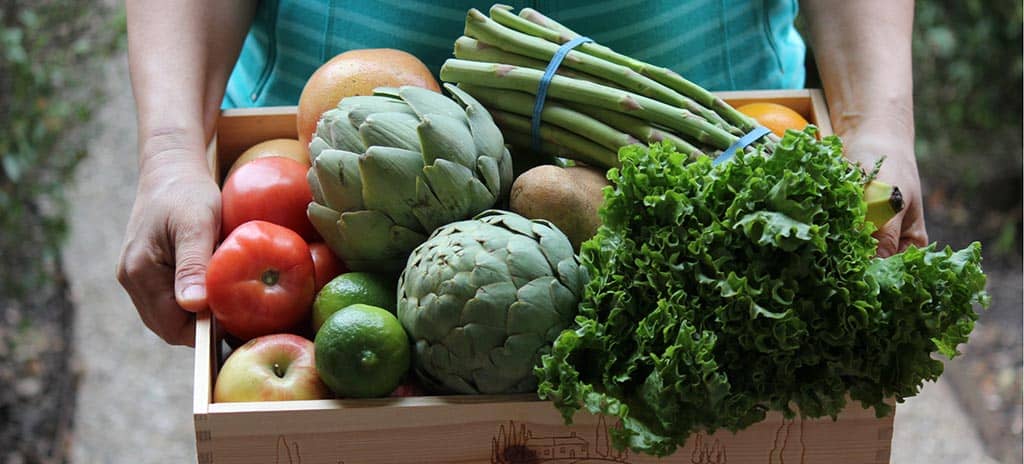 With China being ground zero for coronavirus and the domino effect that followed when imports were restricted cutting off the supply chain, it is expected that there will be an increase in local and domestic sourcing, moving to a lessened dependency on foreign sources that are now perceived to be riskier. This is good news for domestic farmers, but they must ensure their portfolios and capabilities can meet the expectations of operators.
Not only will ingredients be sourced locally, but consumers will move away from exotic, risqué foods. The coronavirus is thought to have originated from the Wuhan seafood market. This market was popular for wildlife such as snakes, porcupines, raccoon dogs, and bats, many of which were slaughtered in front of customers. Since then, 20,000 wildlife farms in China have shut down or quarantined and a strict ban is being implemented on the farming and consumption of exotic animals. While many articles are disproving that COVID-19 originated from the consumption of risqué foods, this will certainly translate in decreased demand for exotic dishes.
Virtual Restaurant Dinners
Desperate times are opportunities to be creative and innovate with services. Many restaurants are offering virtual cooking classes or turning their restaurants into curbside grocery stores, but other restaurants are kicking it up a notch and offering virtual dinner services.
Apricot Stone in Philadelphia is one of those restaurants innovating the restaurant industry during the coronavirus era. The first step in Apricot Stone's virtual dine-in experience is to phone the restaurant and make a dinner reservation. Owner Ara Ishkhanian will email a few questions, a menu, and a list of recommended wine, beer, and spirits pairings. At the reservation time, Ishkhanian calls the diners via video chat: Skype, FaceTime, or Duo. Upon answering, diners will see him standing at the restaurant next to a table set with water and wine glasses. Music plays in the background as he guides diners through the menu and takes their order.
The food is delivered to the guests by the restaurant's front-of-house staff, not a third-party service like UberEats. Once Ishkhanina gets words from his employees that the food has been delivered, he waits a few minutes and calls the diners via video chat again. He might fill a glass on his table as he checks on guests, before leaving them to enjoy the meal.
We may continue to see virtual dinner services continue to rise as the social-distancing regulations lengthen and may even become the new norm for consumers wanting a romantic night-in but with personalized and unique service.
Technological Changes in the Restaurant Industry
Not only will we see operational changes in a post-COVID-19 world but we will see technological shifts and advancements are restaurants rise up to meet new safety and social-behavioral expectations.
Contactless Payment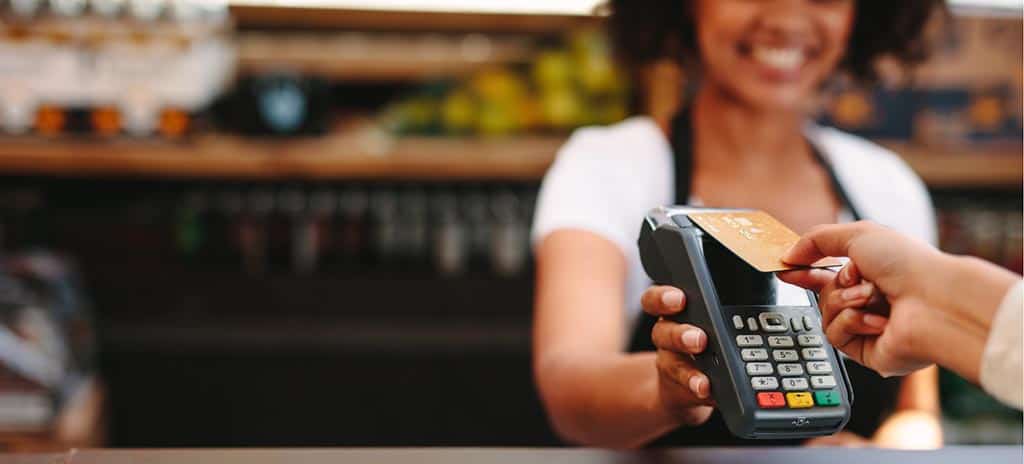 The new awareness and concern of contagion will be a major driver for a restaurant to implement new payment solutions to minimize the spread of germs. A $1 bill is in circulation for 18 months; $5 bill, two years; $10 bill, three years; $20 bill, four years; and $50 and $100 bills, nine years. The number of hands that cash will go through during the life of the currency presents a clear concern in the wake of COVID-19. Credit cards aren't much cleaner with germs remaining active on a piece of plastic for upwards of 72 hours. Within that period of time, the average consumer could conduct about a dozen transactions where the card is handed to the cashier for payment.
While contactless, tap and pay, and mobile wallet technologies have existed in the restaurant industry for years, moving forward in the Post-COVID-19 world, this will be essential in ensuring guests feel safe at food establishments. Organizations that do not embrace and promote a contactless payment environment will find themselves suddenly behind the restaurant technology curve.
In-Store Self-Ordering Reinvented to No-Touch Solution
It has been clearly established that germs can exist on plastic for several days, and the newly educated customer base will be sensitive to the notion of being handed a menu that could easily be cycled a dozen times during this period. In more recent years, customers have been trained to order using digital pads in restaurants, but we are quickly moving to a no-touch world and digital ordering solutions need to evolve to meet customer safety demands.
Restaurants should look to provide an option for a guest to pull up the menu on their own device or look for ways to leverage digital menu board technology. This may mean that restaurants will have to alter their serving model or perhaps develop new technologies that allow servers to bring a large digital menu to the table.
QSR Fast-Casual App Drive-Thru
Restaurant operators are having to quickly embrace "No-Touch-Convenience." Our new normal post-COVID-19 will see more socially-distanced, convenient food outlets. Consumers will pick up their orders in a drive-thru after ordering remotely on an app. Chick-fil-A has incorporated this model throughout the years successfully at their chain quick-service restaurants. Guests can order their meal through the app, and simply pick-up their food at the drive-thru window with minimal employee interaction. Guests can even pay through the app to further prevent physical contact. As the self-isolation period lifts and restaurants begin to reopen, we will see more and more QSR's implementing contactless drive-thru ordering to provide convenience and safety for their consumers.
The world has gone through many different challenges, like disease, war, and uncertain times. For better or worse, these times pass. But with each of these challenges, we see innovations in how the consumers interact with a business, and COVID-19 will be no exception. It's important for restaurant owners to be aware of the coming trends so they can take proactive steps to succeed once self-distancing regulations are lifted.