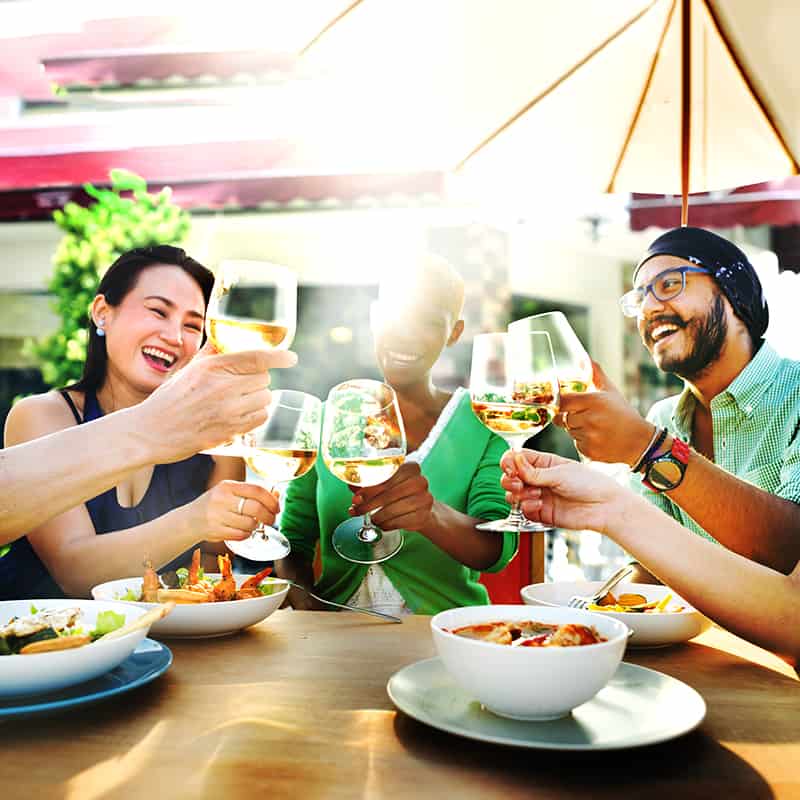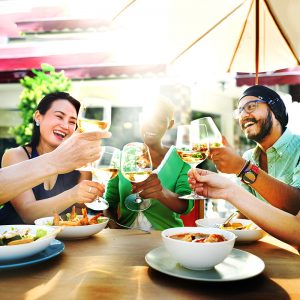 How Small Restaurants Survive in a Big-Chain World
Over the last five years, a phenomenon has taken place within the restaurant scenes of cities with high tourist traffic. As hungry travelers and local foodies of different cultural backgrounds become more prevalent in places like Austin, Las Vegas, St. Petersburg, Florida, and even Orlando, the gap for more unique and tasteful restaurants needs to be filled.
With such diverse markets, these and other cities have become meccas for independent brands and start-ups to test launch their restaurants.
Meals on Wheels 2.0
Cities have developed in the mobile food market. As the wave of new mobile and brick-and-mortar restaurants take over, chefs have enhanced the quality of their ingredients and are supporting the farm-to-table movement now more than ever.
Utilizing the freshest seafood, and local produce, chefs have upgraded their menu offerings to reflect the seasonal availability of nearby ingredients. This has become a main feature in most restaurant kitchens. These innovative and unique restaurants are what tourists and locals are constantly looking for.
A Local Look at Orlando
As one of the top travel destinations in the world, Orlando has succeeded in establishing a diverse culinary community with foods from different countries and cultures. Malaysian food from the award-winning Mamak restaurant, African food from the Nile Ethiopian restaurant, and The Sanctum Cafe, which offers plant-based, sustainable cuisine, are just a few examples of all the unique flavors available in Orlando.
The city has also been the birthplace of award-winning restaurants that re-create the classic American eatery. Since it's opening in 2009, 4Rivers Smokehouse has become the most successful BBQ chain in Florida. John Rivers, founder of 4Rivers, continued to be successful in Orlando and opened The Coop, a southern-comfort restaurant in Winter Park that has gained popularity for it's traditional southern menu that is made from scratch daily.
Cask and Larder, another southern-style restaurant in Winter Park, gets its recognition from being a neighborhood gathering spot that abides by the traditions of whole cookery by curing their own meats and canning their own preserved fruits and vegetables.
The Bigger Picture
But what does this new age of culinary mastery and start-up restaurants mean for the big food chains that still fill the streets of many major cities around the country, including Orlando? Will local and iconic burger joints lose clientele to the convenience McDonald's? Do the southern-comfort neighborhood restaurants stand a chance against KFC?
While larger chains have extreme advantages to the market: more spending on advertising, easier operations, and a growing popularity of the QSR industry, start-ups that launch have the advantage of being part of the local community. The neighborhood spots attract tourists and locals because of their sense of community, healthier choices and local support.
Independent restaurants choose to test launch their stores here because of the thousands of people visiting from around the world and the thousands more that call their respective cities "home". It is a place for opportunity and where a restaurant can become an integral part of the community.
Receive the latest industry insights from the evōk team in your inbox by signing up for the evoker, our monthly newsletter or contact us to explore ways we can partner.