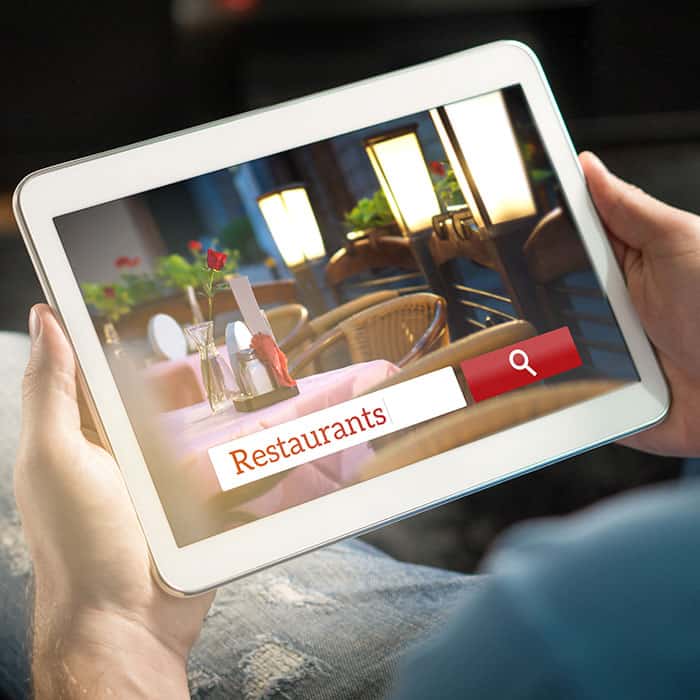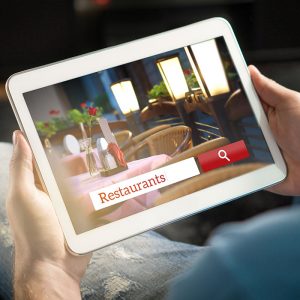 Three Influencer-Driven Strategies to Transform Your Restaurant Marketing
Influencer Marketing Is Key to Restaurant Success in Today's Market
Today, people use social media for practically everything, whether it's watching makeup tutorials, learning a new yoga pose or watching a dog cuddle a newborn baby. But, out of all the content out there, there's one interest we all share—our love for food.
Food-related content sees more audience engagement than any other category and #food has been used on Instagram over 255 million times. The recent rise of social media influencers has transformed the way restaurants advertise and engage with their target audience, unleashing an incredible opportunity to have foodies spice up your eatery's newsfeed.
Whether you've just opened up shop or want to improve your restaurant's online presence, learning the basics of influencer marketing means you'll be able to tackle this marketing strategy in a way that's right for your restaurant. Here are a few simple guidelines to start with. Dig in!
Leveraging User-Generated Content
Posting daily to your business's Instagram page is essential—the more consistently you post, the more delicious your results will be. Although professional photos make for good content, it's easy to run out of them when you're posting every day.
With the rapid advancement of smartphone camera technology, just about anyone can take a great photo. In fact, it's often difficult to tell the difference between photos taken on our phones and those on high-end cameras.
Because it's expensive to have a photographer on staff every day, using user-generated content is a great way to stay engaged with your audience. Now enter influencers. With permission from photos' original owners, you can bite into a constant feed of content for your page and have plenty of leftovers for tomorrow.
Finding the Right Influencer Fit
Selecting the right influencers usually means staying local and matching your demographic. For example, if you own a casual Italian restaurant with a mid-level price point in Tampa, Florida, an influencer that focuses on high-end French cuisine in St. Petersburg, Florida, wouldn't be the right fit.
For that reason, many businesses have even shifted toward micro-influencers and "power middle influencers" to effectively reach their target audiences.
Micro-influencers have around 10,000 followers, with some sources defining the range as far as 100,000. Friends and family make up most of their following so their posts are viewed as trustworthy and therefore receive high organic engagement.
Although the range of followers that defines micro-influencers varies, a more specific label for the 100,000 to 200,000 followers range would be "power middle influencers." Influencers with this range of followers receive less engagement but have a much bigger reach.
Depending on the goal, many restaurants use a combination of both micro and power middle influencers to take advantage of the benefits offered by followings of all sizes.
A general rule of thumb to keep in mind—the more followers an influencer has, the lower their "Like" rate will be. Digiday Media reports that Instagram influencers that have 10,000 to 100,000 followers receive around a 2.4 percent like rate compared, to 1.7 percent for influencers that have one to ten million followers.
Attract Influencers to Your Restaurant
If you're having trouble finding the right influencer, then let them taste your food! Hosting a tasting event is an effective way to get the attention of local influencers because who doesn't like free food? Meeting your possible matches in person lets you read their personality and see if the way they react to your food matches the reaction you want seen online.
Restaurants may even hire influencers for "social media takeovers" or "live-time" content creators to run their Snapchat, Twitter, Instagram Stories and Yelp. Reaching this stage takes a lot of trust and usually involves the influencer signing a contract, but it will increase your social accounts' sense of authenticity, which can be a core element in your restaurant's overall growth.
It's 2018, and there are more influencers than ever. No matter what type of cuisine you offer, there is an influencer out there waiting to show the world what you're serving up.