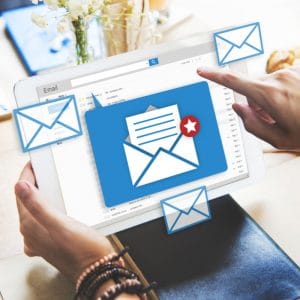 Email Marketing: Turn One-Time Donors into Recurring Supporters
Creating Recurring Supporters with Email Marketing
Email marketing is a powerful tool that nonprofits rely on heavily to collect donations. Emails make it easier than ever to touch donors and make it just as easy for them to donate quickly and safely. You're probably already using this incredible resource, but are you using it to its fullest potential to create recurring supporters?
For many of your nonprofit's supporters, their passion for your cause extends past the day they make a one-time donation. However, the vast majority—more than 72%—of contributions to nonprofits are made by one-time donors. Clearly, there's room for improvement on how we speak to potential donors. They might have ongoing love for your organization and cause, but it's not reflected in the data.
Shoot High
Many nonprofits don't actively encourage recurring donations in their emails. Why? Well, it's not an outlandish idea. The argument that email recipients are going to find the idea of giving $50 just this once more appealing than giving $50 monthly forever is a logical one. But what reader is going to become a recurring supporter when you never ask them to be (or, worse yet, never stress the importance of being one)?
While your emails don't need to push donation subscriptions too aggressively, the old adage is true: "What can it hurt to ask?"
Recurring Donations, Recurring Good
While donation asks and subscription sign-ups are an important part of your nonprofit's email marketing, don't forget that your email list is pretty used to getting your emails. If recipients regularly open nearly identical promotional scripts, eventually, they'll stop opening the emails altogether.
Show potential recurring supporters what their monthly donation is doing out in the real world. Send them content that shows what their $10, $50 or $100 can do when it's put to good use. Supporters are emotionally moved when you bring them closer to the causes they're helping with their donations, so don't keep all of that good work to yourself! Broadcast what your nonprofit is doing to your network of past, present and future donors.
Your nonprofit is out in the world doing incredible things. Your past donations have made all of that possible—now imagine what could be done if 72% of those donations kept on giving.