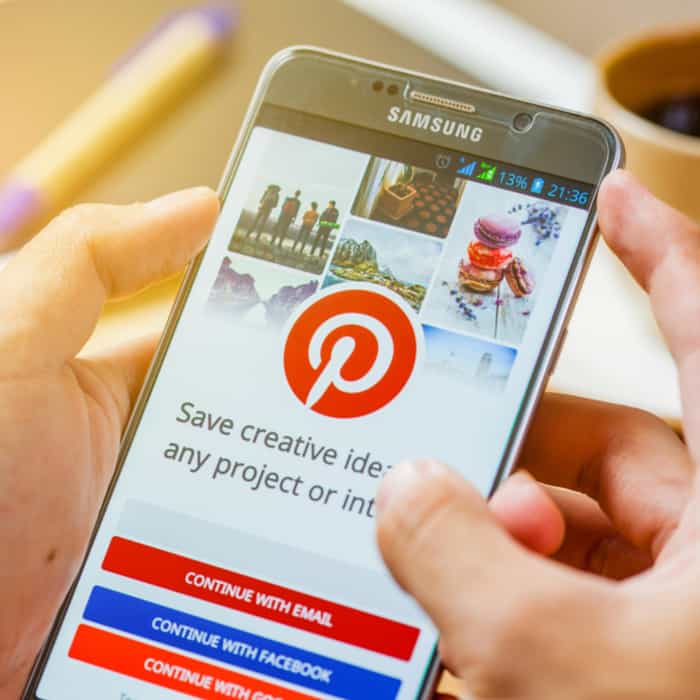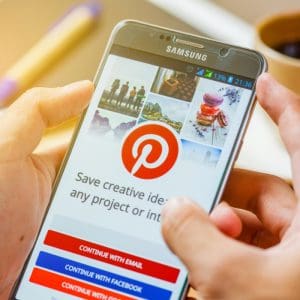 Reach Donors and Volunteers with Pinterest Advertising
A Guide to Pinterest Marketing for Nonprofits
Still under the impression that Pinterest is an endless feed of home décor ideas and recipes involving zucchini? You may be missing half the story.
Pinterest has become a visual search engine where users can find information and inspiration and create collections to reference later, all in one place. Moreover, it delivers powerful advertising capabilities for brands looking to connect with the platforms over 150 million users.
For many nonprofits and brands across other industries, Pinterest marketing remains new ground. Keep reading to find out what your organization needs to know to make Pinterest part of your nonprofit social media strategy.
How Nonprofits Can Use Pinterest
Pinterest's users use the platform to find helpful or creative content. If your nonprofit is just getting started on Pinterest, it's important to walk before you run—you'll need to perfect your Pinterest profile, set up your boards and create unique pins. This is how you can begin and later optimize that process.
Create boards that align with your organization's mission. Think of your boards as a reflection of everything your nonprofit stands for, as well as the interests of your ideal volunteers or donors. For example, a pet rescue nonprofit could create boards for pet care tips, dog training and products for pet lovers.
Add a "Pin It" button to your website. Make it seamless for those interested in your organization to pin content from your website to their Pinterest boards. Installing a "Pin It" button takes only a few minutes but can drive visibility for your organization.
Pin your own content. The first step of any sound Pinterest strategy is creating unique, compelling content. Once that content is on your site, pin it to your relevant Pinterest boards so it can be found by the platform's users.
A Note on Optimizing Visuals for Pinterest
Pinterest is a highly visual platform. To maximize performance, your nonprofit's pins need to be eye-catching. Best practices for Pinterest visuals include:
Vertical imagery
High-quality photography
Clean typography
Infographics
Once you've set up your organization's Pinterest profile, it's time to elevate your strategy to include paid Pinterest ads.
Nonprofit Advertising on Pinterest
Promoted Pins are Pinterest's answer to delivering sponsored content to audiences without disrupting the app's user experience. These pins show up in users' feeds and search results and look much like traditional pins with the addition of a "promoted by" slug with each image.
Pinterest Ad Types
As with other types of digital advertising, you can tailor your Pinterest advertising campaigns to best meet your organization's goals.
If your nonprofit's objective is reach—getting your message in front of as many people as possible—brand awareness or video views campaigns are your go-to. With these campaigns, you'll pay when a Pinterest user sees your ad. When the objective is getting visitors to your website, a traffic campaign, which incurs a charge when a user clicks on your ad, may be a better option.
Audience Targeting
Pinterest allows you to target users by location, gender, language and device, but the full extent of its targeting capabilities stretches much further than that. Nonprofits can also target pinners using one or a combination of these three methods:
Interest targeting – Reach pinners based on the content they save or engage with, as well as when they search for relevant terms.
Keyword targeting – Add relevant keywords to your ad group to reach pinners within search results. You can also hyper-target certain users by adding negative keywords and phrases or exact matches.
Audience targeting – Retarget pinners who have visited your site. Upload a list of customers, target those who have pinned content from your website or reach "actalike" pinners whose behavior is similar to an existing audience.
Ad Analytics
Most nonprofits operate with a limited marketing budget, making it imperative to track and measure how every dollar spent on advertising is performing. Pinterest's Ads Manager reports on your Promoted Pins':
Clickthrough rate – clicks per paid impression
Engagement rate – pin opens, clicks and/or saves per paid impression
Conversions – completed actions, including purchases, signups, downloads, etc.
Cost per action – total spent per conversion
Return on ad spend – income generated divided by total spend
Delivery metrics – reach and overall performance
Ready to explore more nonprofit marketing know-how? Dive into our article on social media tools for nonprofits.