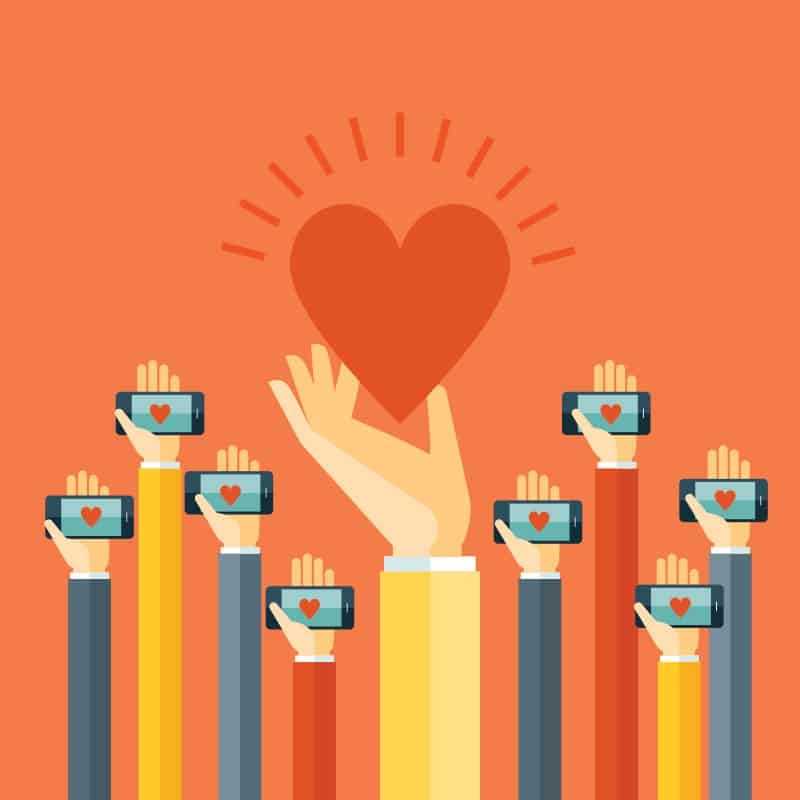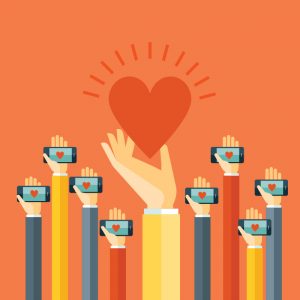 How Non-Profit Organizations Can Raise Awareness with Social Media
Do you ever wonder how far the messages you see on social media come from? Thanks to the vast amount of changes in technology and social media platforms, any company, even the smallest non-profit organizations have the ability to reach the other side of the world.
Non-profit organizations' greatest asset is a free tool: social media. However, in order to make your organization stand out among the millions of other things vying for your audience's attention, you must market smarter than the competition. Creating a lot of buzz about your organization or fundraising cause can be made easier with these helpful tips.
Have Consistent Brand Design
The first thing your potential donors and supporters are going to see is how your website, blog, social media pages and other brand materials look. If your campaign materials don't come off as appealing to the eye or are not in sync with one another, it will seem like you are inconsistent in the work you produce.
Not only that, but it's important to have seamless brand recognition across any platform or medium for your organization. Advertising agencies have the tools and experience to create beautiful sites, materials, logos and any other campaign essentials to keep your effective messaging the same across the board.
Use Emotion to Tell Your Story
One of the most effective ways to motivate and connect with people to support your cause is by using emotional appeals. Although some topics may be more sensitive or graphic, try to share your story in a relatable way. A list of facts on what water resources can do for a region is not as effective in getting your need across as a video on how a small supply of water affects an impoverished area.
People remember the emotions that an ad or powerful storytelling method evokes and are much more likely to show their support through donating or signing a petition after encountering them. Think about how you use social media: when you scroll on Facebook do you stop to read every block of text or do you pause at an interesting image or video?
Build an Audience on Social Media
Social media is well within reach for non-profit organizations' marketing efforts because of how inexpensive and easy it is to get content out to the world. But, you'll need to do more than just occasionally post on Facebook or Twitter to cultivate a community.
You can read article online for the best times to post, how to have consistent messaging across all platforms and how to engage with your audience, but all that time and work adds up. Dedicate a team to keep up your social media—Facebook, Twitter and Instagram are good places to consider first—and build out a strategic plan to correlate with your growing audience.
A good way to keep conversations on track is to create one or multiple hashtags based around your non-profit's efforts. A social media campaign that can be easily found with a branded hashtag will advance your cause and help others find similar posts on the topic.
The #IceBucketChallenge is just one example of how a non-profit organization greatly benefited from a concise call to action and straightforward hashtag. Not every post you have will be a #IceBucketChallenge, but you can track your analytics and see which posts are getting more love. Adjusting when or what you post is another helpful way to gear your content in the right direction.
Go Offline
There's more to being on social media than just asking for your audience to contribute to your cause. And, there's more to a non-profit organization's marketing campaign than just social media. Your organization, if it makes sense to, should get people to act as advocates as well.
Take the conversation offline with face-to-face community events for your organization and band your followers together. It may seem counterproductive to do marketing IRL (in real life), but it all aids what your organization is trying to do. Your supporters will also feel more connected to your cause because of the real, in-person work they put in.
When you're creating the marketing strategy for your non-profit organization, these tips will help your dollars and work hours go far. A great design, emotional storytelling, strong social media presence, and engagement on- and offline will drive your company to success.
Receive the latest industry insights from the evōk team in your inbox by signing up for the evoker, our monthly newsletter or contact us to explore ways we can partner.