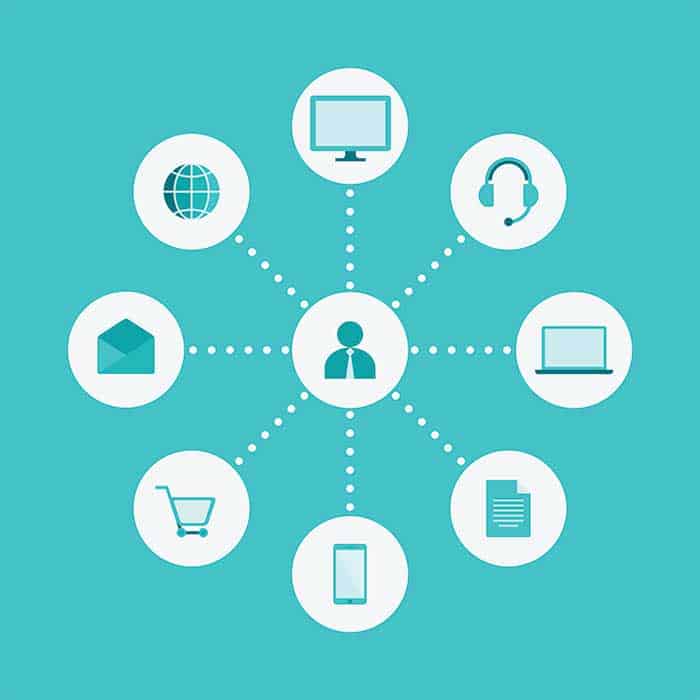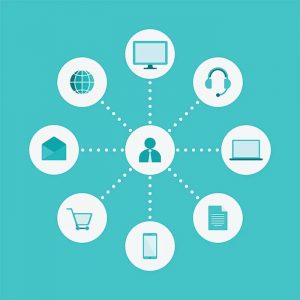 The Eight Essential Skills of a Successful Media Director
Want a peek inside agency walls and what drives KPI-impacting results for our clients? This month we asked our Media Director to share a bit about his role and the daily tasks he takes on to ensure our clients' campaigns are successful. Here's what he had to say.
In my role of media director, the question I get asked most often is, "What exactly does a media director do?" Fair question. Depending on a person's familiarity with the industry, some think, "You spend all the client's money." Others may say, "You get to go to fancy lunches with reps." And sure, there are perks in this position. But, it's also a lot of work.
In a nutshell, media directors are responsible for the successful implementation and maintenance of advertisement campaigns. Of course, there are a number of layers that go into that and many of them take place behind the scenes. If you want to know more about what it takes to be a successful media director, whether you're a CMO vetting agencies or a student charting your career path, below are some skills and tips to shine a light on this essential part of the ad industry.
Know Your Target Market
First things first, you need to have a clear understanding of not only who you want your advertising to reach, but why and how. A media director should also be knowledgeable of the market overall, especially if it's a market out of state. Although a client's service or product may be valuable for many different demographics, a media director should look to the research to see where the adverting dollars can make the most impact.
Use the Research Tools at Your Disposal
It's important to know what is happening in the ever-changing advertising industry. Are there upcoming regulations that could present certain challenges? Stay in the know by reading trade publications and newsletters such as AdAge and MediaPost. On top of this, many times media directors have relationships with media vendors that can provide additional helpful information, such as what new media may be coming into play or even stats on the products or markets you are working with.
Determine New Opportunities
A media director needs to stay on top of emerging trends and changing consumer behaviors. For example, millennials are the largest consumers of OTT digital content, such as Hulu, Sling and Disney +, but other segments are also seeing an increase in viewership and shouldn't be ignored.
Sharpen Your Negotiation Skills
The art of negotiation a skill that great media directors should have mastered. In the course of putting together a media plan, a media director will work with multiple vendors. This will include sending out RFPs, reviewing contracts and agreements, analyzing any added value, and many other factors. It's a skill that comes natural to some, but not everyone. A media director needs to make sure they can get as much as they can for their client, and negotiation skills can ensure that you (and your client) are on the winning side.
Managing and Monitoring Budgets
It's important to ensure that your clients' money is being spent at the right pace, the right times, and in the right places. When invoices come in each month, a media director may need to compare the invoices with what was supposed to be spent. Making sure your client stays on budget is key, as any media director would hate to explain to a client or colleague why the budget for the year was spent in 4 months!
Determining Media Mix
People respond to media differently based on their age, income, race, location, and many other factors. If you have a client that has a wide potential audience, you don't want to put all your eggs in one basket. Media directors must know what media—traditional as well as non-traditional—should be used to garner the best results for the client. You'll also need to set the mix of media and what it should be as a portion of the overall budget. It's important to show clients that there is rationale for why you are recommending certain budgets and tactics. It's also important to know what media would work best based on the time of the year. Do you have a client looking to boost tourism? You may want to weigh media differently in periods leading up to peak travel months.
Numbers, Numbers and More Numbers
It's probably no surprise that a media director needs to be proficient with Microsoft Excel. We live in spreadsheets that may look like a jumble of rates and figures to others, but make perfect sense to us. As a media director, you will have spreadsheets with all breakdown of budgets and media, not only by year but usually buy month and in some cases, weeks or even daily.
Never Settle
A media director is always thrilled when a client approves their plan. It's the cumulation of a lot of research, thoughts, guessing and second guessing, changes, more changes, and saying "I'm done" just to realize you have to add something else in. However, any successful media director knows this is just the beginning.
Even though a plan may be signed, sealed and delivered, there are always things that can impact that. As 2020 showed us, some circumstances that no one sees coming like the COVID-19 pandemic can have a huge impact. Global catastrophes aside, a media director should always be on the lookout for new opportunities to help get their client's message out effectively.