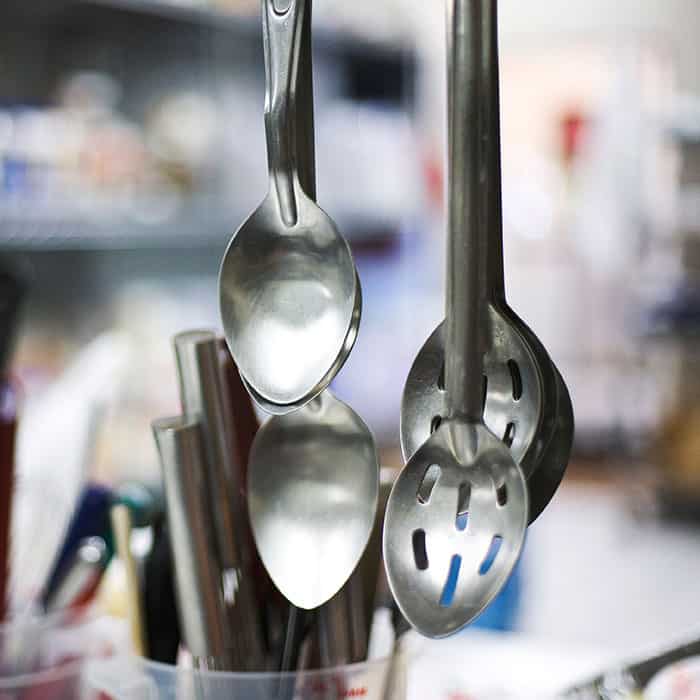 Ghost Kitchens: What Virtual and Big Restaurant Brands Need to Know
At evok, we often partner with industry leaders to bring a fresh perspective and new insights on what is unfolding in their markets. Today, we welcome back Stacie Archer to our blog for a look at the ghost kitchens market and the opportunity it presents for restaurants.
At $26.8 billion, online ordering is the fastest-growing source of restaurant sales in the US. Even before the COVID pandemic put the spotlight on off-premise dining, customers prioritized the convenience of ordering ahead and food delivery. As delivery continues to cement itself as a permanent staple in dining, ghost kitchens may be the next big opportunity for the restaurant industry.
Research from Euromonitor International projects ghost kitchens could create a $1 trillion opportunity for food delivery in the coming decade. Whether you own a virtual restaurant operating solely in a shared kitchen or franchise a household name supplementing orders for a brick-and-mortar location, here's a look at what ghost kitchens have to offer.
Ghost Kitchens: How It Works
For restauranteurs, the concept of a ghost kitchen is not necessarily new. These commissary kitchens offer professional-grade food prep and cooking facilities specifically designed for a delivery-only sales model. That means Chick-fil-A tenders may be prepped steps away from a Chipotle bowl while a Burgerfi order is headed out the door. However, the popularity of third-party delivery apps has breathed new life into the ghost kitchen business, presenting opportunities for both up-and-comers and established brands.
Ghost Kitchens for Virtual Brands
Virtual restaurants, those operating as delivery-only concepts with no dedicated physical presence, have increasingly entered the scene over recent years. Before COVID-19 made delivery services a necessity, these virtual restaurants were using third-party delivery apps like GrubHub and UberEats to break ground in new neighborhoods while working out of shared kitchens. As the use of ghost kitchens grows, here are the opportunities and challenges that will present for these virtual brands.
Significant Cost Savings
For the start-up restaurateur, virtual brands are much more economical than paying an average of $300K to $500K to set up a brick and mortar restaurant. These virtual brands can rent shared kitchen space to run a delivery service from a limited "virtual" menu and slash their overhead costs significantly. With these savings, these virtual brands can afford to spend the hefty 20% delivery fees charged by third-party delivery companies like Uber Eats, GrubHub, Door Dash, and Postmates, without eating too far into their profits.
Menu Flexibility
Virtual brands also benefit from ghost kitchens because they offer the flexibility to edit menus based on real-time sales. If an entree isn't selling, brands can easily pivot to another recipe as they do not need to invest in menu boards, in-store branding, paper menus, and store decor tied to a specific cuisine. Ghost kitchens allow these restaurants to be nimble and adapt to trends and seasons with no overhead investment.
Saturated Market
The greatest strength of virtual brands can also be their greatest weakness. Having a virtual-only presence in a market means customers won't spot your brands while driving through town, eliminating those opportunities for repetition and recognition. There is also a large influx of virtual brands entering the market all at once right now. So many choices, all using delivery apps, lead to a highly saturated market in which standing out becomes more difficult every day.
An Opportunity for Continued Growth
Food delivery from longtime favorites is next-level comforting for consumers. Big restaurant brands with street presence and familiarity are capitalizing on consumer loyalty by using ghost kitchens to augment revenue. Names like Chick-fil-A, Wing Stop, and BurgerFi have expanded into ghost kitchens to supplement store kitchens and enter new markets.
Capriotti's, the upscale sandwich chain based in Las Vegas, Nevada with 110 locations in 20 states already has plotted growth with the opening of two ghost kitchens currently and five by the end of the year, according to David Bloom, COO Capriotti's Sandwich Shop. "Ghost kitchens are not a replacement for our store growth, but an augmentation to our growth plan. The volumes are still higher with our bricks and mortar locations," Bloom states.
The Big Players in Ghost Kitchens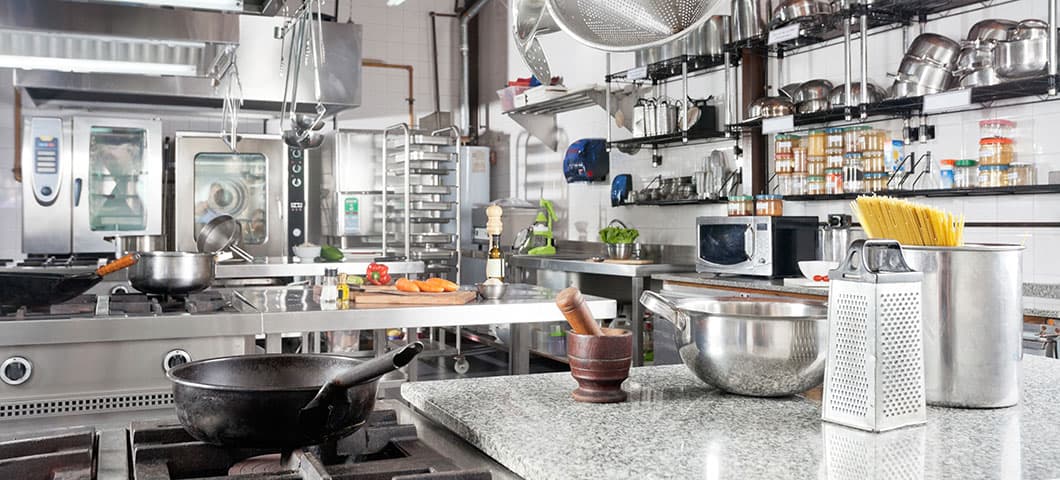 As ghost kitchens reach an even more commonplace standing, new names are bound to continue popping up. As of now, the big players in the industry remain Kitchen United, Cloud Kitchen, and Reef Technologies, each boasting their own unique approach towards shared kitchens. At the same time, these three share a common focus on helping existing restaurants grow, as well as serving as incubators for startups.
Kitchen United currently has eight locations but plans to open 40 more locations in 2020.
Reef Technologies in particular stands out as an innovator in the market. Reef has found a way to penetrate urban markets known to be high in rent and costly to develop ghost kitchens by alternatively setting up mobile ghost kitchens in vacant parking lots. As a parking operator, Reef transforms underutilized spaces, such as the parking lots of office buildings whose employees are currently working from home, into neighborhood kitchens. Today, Reef has access to 4,500 parking facilities around the country, all in densely populated cities where delivery is in demand, and rent is expensive. BurgerFi is one of the most notable national restaurant chains to license its brand to Reef Kitchens. The burger brand is now able to open a ghost kitchen in Miami and expects to enter new markets where Reef has set up ghost kitchens in Seattle, Nashville, Minneapolis, and Houston. These urban locations are optimal for delivery as they can reduce food costs and delivery times.
"The world we are in now is here to stay. There will always be a desire to access restaurant dining in your own home. We saw this trend before COVID and now it's being amplified by the pandemic."

COO of Reef Technologies, Carl Segal, when asked about the future of ghost kitchens once the pandemic has passed.
For more information on ghost kitchens, send an email to stacie.archer@icloud.com