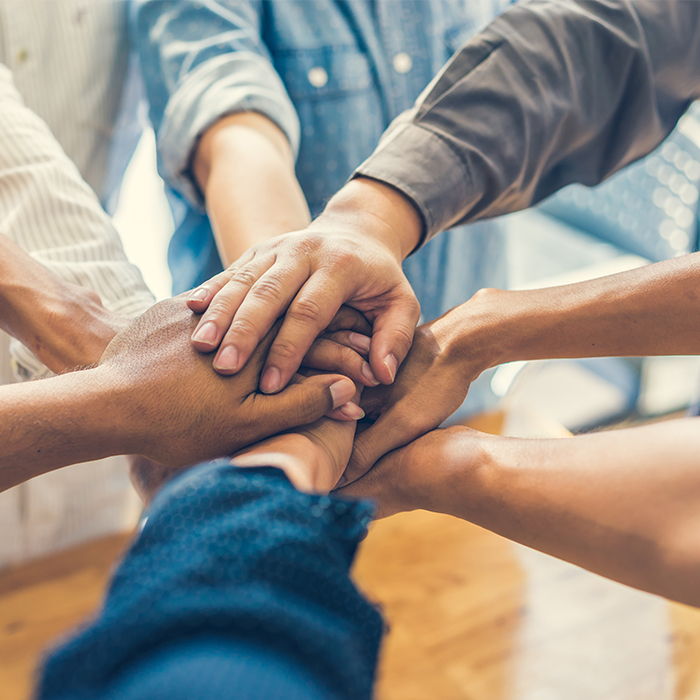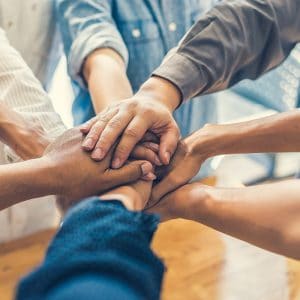 5 Awareness-Boosting Community Outreach Ideas for Healthcare Marketers
How Community Outreach Plays a Part in Healthcare Marketing
Is community outreach part of your healthcare marketing strategy? For many organizations, that answer is "No," followed closely by the question, "Should it be?" Going by the title of this article, you may already have an idea of what our agency has to say on that matter. Keep reading for our take on why getting involved with your community as an organization can be a game-changing strategy for your brand and bottom line.
Why Community Outreach Is Vital to Healthcare Brands
It doesn't get much more personal than the relationship between a healthcare organization and its audience. As a company expected to be fully dedicated to your patients' or customers' well-being, you need to foster and maintain a certain level of trust. How your brand is perceived in your community heavily influences that trust, and naturally, your community outreach efforts influence that perception.
Think about brands with a strong community presence, inside or outside your industry. Take a company like Publix for example—how is it that this grocery giant still feels like a hometown hero? They make community involvement a priority. From simple acts like hosting Girl Scouts outside their doors during cookie season to car washes to benefit the local high school's trip to nationals and organization-wide March of Dimes campaigns, their name has become synonymous with feel-good efforts in many of their markets.
And the evidence speaks for itself. Researchers report consumers are more loyal to companies taking part in community outreach activities. In fact, community outreach was shown to have a stronger effect on customer loyalty than service quality. This is because corporate social responsibility programs add value to organizations in their audience's eyes. That value leads to increased loyalty, lowers the reputation risks associated with crisis situations and even boosts willingness to pay higher prices for products and services.
5 Ideas to Get Your Brand Involved in Your Community
So, what exactly constitutes community outreach and how can your organization put a program in place to reap the benefits of local involvement? Creating a brand awareness-boosting outreach program that aligns with your overall marketing strategy doesn't have to be costly or complicated. Just remember its primary goal—connecting your brand and its mission, values and essence to your audience. Here are five community outreach ideas to get you started.
Partner with a Local Nonprofit
A corporate partnership with a nonprofit organization dedicated to a worthwhile cause is one of the most effective and rewarding ways to get involved within your community. Find a local nonprofit whose impact aligns with your practice's areas of expertise—for example, partnering with a Boys & Girls Club if you are a pediatric office—and ask how you can work with them to reach their goals. From donating medical supplies or putting together first aid kits to raising funds at your office or practice by getting your patients involved, there is no shortage of ways your organization can help.
Sponsor Local Events or Host Your Own
Supporting community events not only allows your organization to give back locally, but it's also an opportunity to gain widespread recognition for your brand and name. Whether it's the big game between your city's own soccer team and their biggest rivals or a 5k to raise money for a specific cause, sponsorships are a simple yet effective way for your brand to reach out.
If you want to take things a step further, your organization can plan, promote and host a community event of your own, like a block party for nearby residents or grand opening celebration for a new practice location.
Create an Education Program or Workshop
On the subject of creating your own event, another way for your organization to boost community involvement while boosting your brand's presence is to help educate your area's residents. This could be a free workshop on a healthcare concern your organization can shed some light on, such as proper nutrition for people over 60 or a series of seminars or classes to teach a specific skill, like CPR.
Visit or Help Area Schools
Another way to foster education within your community is to partner with local schools. Perhaps your organization can offer to cover funding for a new health and wellness based program or the construction on a much needed new wing. Alternatively, your staff could guest lecture during biology or physical education classes or even be part of a career day or fair to showcase what a future in the healthcare field could look like.
Create an Employee Volunteer Program
Community outreach isn't just about what you can accomplish as an organization—the individual impact your staff and doctors have the potential to make can take your efforts to the next level. Instituting an employee volunteering program encourages every member of your team to get involved with a local group or nonprofit. Supporting your employees with time to give back means you'll not only be regarded as an organization committed to your community but also a caring employer.
Measuring the Success of Community Outreach Efforts
Determining the impact of your community outreach is not as simple as pulling an ad report or website analytics, and the results of these campaigns may not be seen or felt immediately. Although there are ways to analyze the effectiveness of your efforts, including pre- and post-awareness level surveys, community involvement serves a long-term objective that's hard to put into numbers—creating a connection between your brand and your audiences.