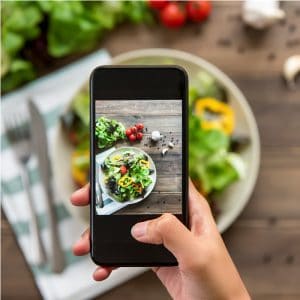 Why Social Influencers Have the Upper Hand in QSR Marketing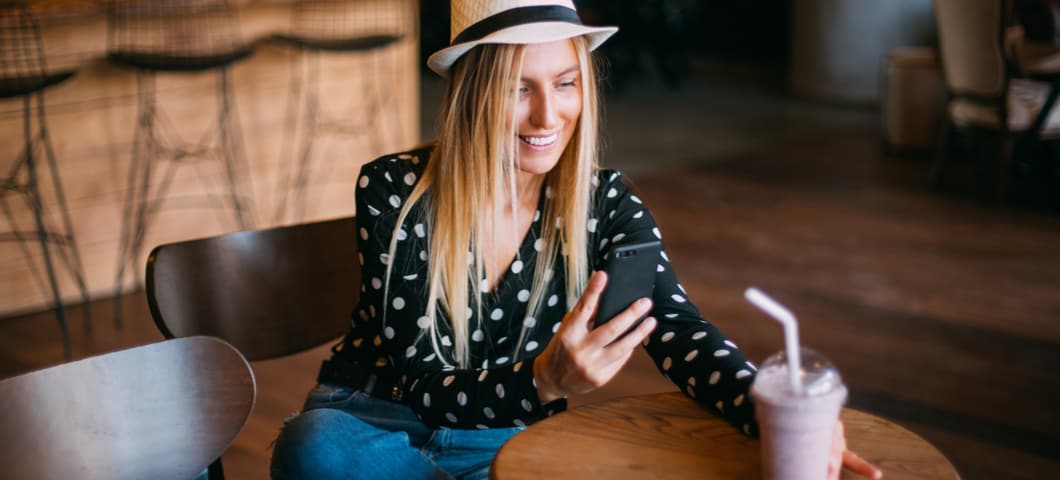 Influencer Marketing is Becoming Industry Standard
A quick scroll through your social feed and you'll find your food cravings heightening at some of the delectable dishes that glide across your screen posted by some the big names in your following.
Influencer marketing has become the buzz of social media sites like Instagram, Facebook and Snapchat. With 94% of marketers who use influencer marketing finding it an effective practice, it's no doubt that this strategy has become an industry standard in the restaurant business.
Consumers are easing their trust into influencers, such as celebrities and bloggers, looking to them for guidance on food, fashion and the latest trends. But before you dedicate your full marketing budget to a top-notch influencer, remember that small restaurants have an equal opportunity in making just as big of an impact with an affordable influencer.
Smaller Influencers with Bigger Impact
While big brands like Kawaii Monster Café in Tokyo are putting their sweet treats on display with mega influencers like Olivia Culpo and Negin Mirsalehi, smaller brands are gravitating toward mid- or micro-level influencers for their marketing needs.
And although mega influencers deliver to a vast audience, it doesn't necessarily mean it's the only effective approach to influencer marketing. In fact, mega influencers tend to be expensive, competitive and hard to garner long-term relationships with.
Small restaurant owners are looking to micro-influencers­—those under 100,000 followers­—for their exposure needs.  Micro-influencers may not gain as big of a reach, but don't underestimate their ability to initiate engagement. The authenticity of micro-influencers is what makes their content worthwhile.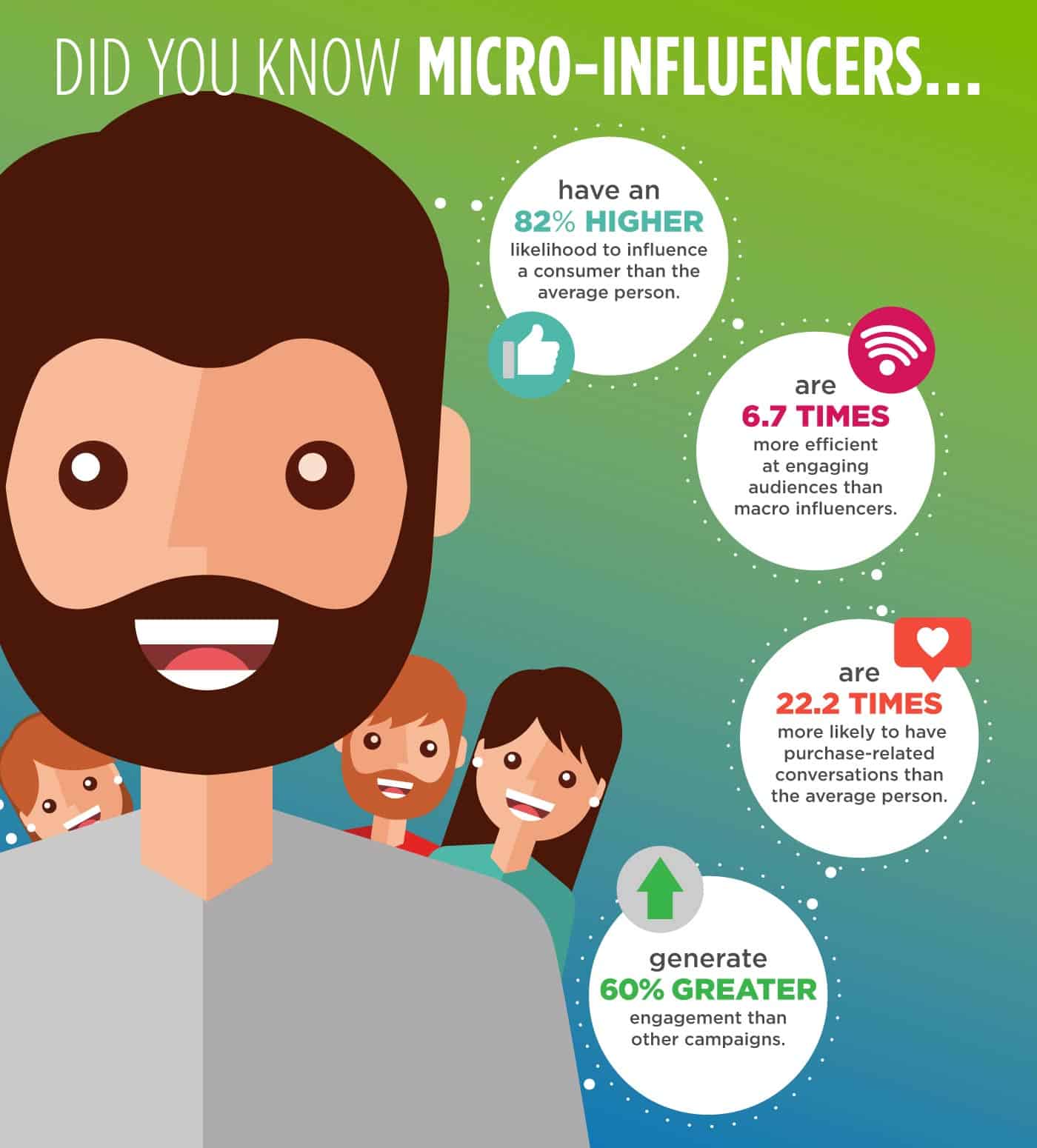 How Can Restaurants Get on Board with Influencer Marketing?
The right platform for your customer
Within just 18 months of launch, 8 out of 10 restaurants will shut down. The trials and tribulations of owning an eatery with a limited budget can be enough to discourage the dreams of a small business owner. But with the popularity of targeted influencers among social media users, your aspirations of getting customers through your door may not seem so far-fetched.
Before you spread your budget thin on trying to optimize all social media platforms, focus on one that will best convey your brand to your target customers and maximize on it.
With 800 million active users on Instagram, it has become the most favored platform for influencer marketing. Studies show that Instagram influences almost 75% of user purchase decisions. And restaurant owners are monopolizing on foodstagrammable menu items in recent years, as it single-handedly dominates the food space when it comes to social media.
If you're looking to expand into other social platforms, YouTube allows influencers to express their personality and offer demonstration or reviews of your menu items.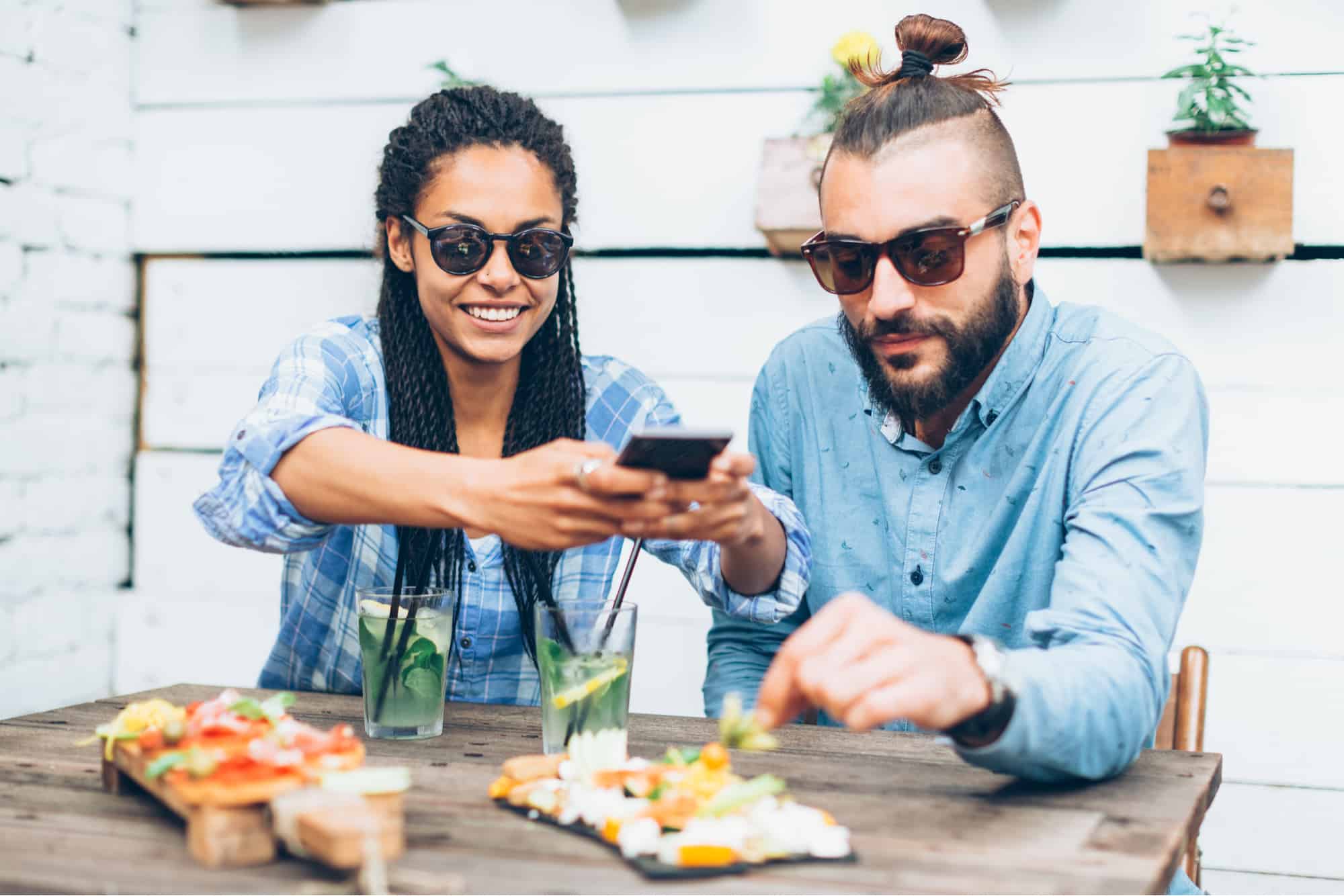 Create personas to define your ideal customer 
After you've decided on your platform, it's time to create your audience personas. Start by asking yourself, what are the demographics of your ideal customer? Who is most likely to appeal to your branding?
Dig into your customer reviews and scout out those who left you a solid 5-star rating. Maybe it's a middle-aged man who visits often during their lunch break, or maybe it's college students that find your atmosphere suitable for studying.
Dig even deeper into your audience data by conducting a series of polls on Facebook, Instagram and Twitter. The more data you gather, the easier it will be to spot a pattern of common demographics in your audience, which in turn, will get you a better reading on what personas to focus on.
Narrowing down your personas allow you to select an influencer that fits your criteria. This will help your restaurant resonate with your customers and lead to increased engagement.
Choose the influencer 
Now, it's time to choose an influencer that's right for your small restaurant. But before you jump the gun on a decision, make sure you do your research and choose an influencer in budget and aligned with your brand.
Working with an agency will ease the process of selecting an influencer based on your demographics and location, but platforms like TapInfluence can help you on a broader range, basing it off the industry you are targeting.
Your influencer should live in the same city as your restaurant, so that the majority of their following is also nearby. If you live in a suburb or small town, finding a local influencer will come with a big reward as the competition is far less than big cities like Los Angeles, New York City and Chicago.
Use platforms like YouTube or Instagram to search for local influencers. Take note of those accounts that reside in your city and the average amount of views or likes each account attains per post.
Influencer Marketing Brings Results
Melt Shop, a small restaurant chain across the north east, has utilized vegan influencers for their launch of their vegan burgers. After hosting influencer parties and having them post foodstagrammable photos, they saw a 6% increase in engagement and over 100,000 impressions.
Similarly, big-chain QSR restaurants like McDonald's are using Instagram influencers for engagement. They recruited 14 Instagram influencers, half of which with less than 100,000 influencers, and the rest being celebrities or mega influencers. Their results for these sponsored posts included 118,000 likes and over 350 comments, for a total engagement rate of 13.7%.
As a growing marketing trend, studies have shown that influencer marketing can generate up to 11 times more ROI than traditional advertising, and 43% of those utilizing it are planning on increasing their influencer budget within the next year. Whether a big chain or a local café, influencer marketing is bringing promising results to the QSR industry.