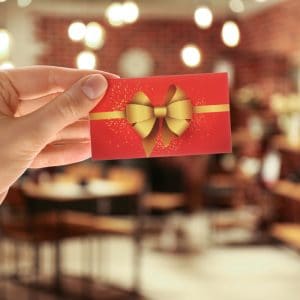 7 Smart Gift Card Marketing Tactics to Spice Up Your Restaurant's Profits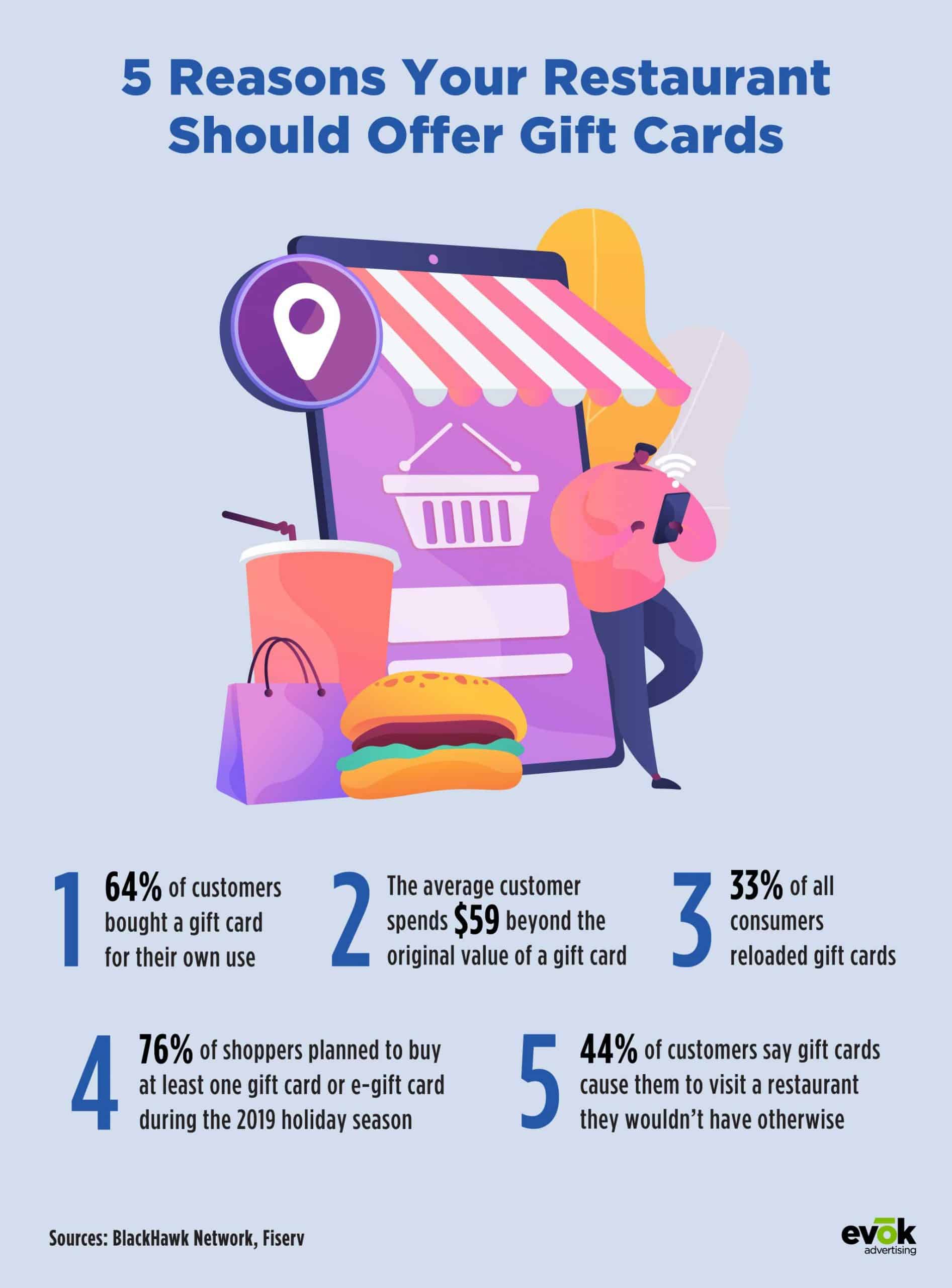 During the peak of COVID-19, gift cards became a lifeline for the restaurant industry to pay rent and other expenses while lockdowns were in place. Many restaurants that didn't offer gift cards before began offering them to drive some revenue. In contrast, restaurants that previously sold them began promoting gift cards heavily on their social media. Whether you've been offering gift cards for years and need to spice up your marketing strategy, or you started offering them because of coronavirus and aren't sure how to keep marketing them, we've gathered the seven best tips to help you boost your restaurant's profits.
Tip #1: Offer a Special Occasion Promotion
Give your customers a specific reason to purchase your restaurant's gift card by tailoring them to a special occasion. Instead of just slapping your logo on the front of the card, consider displaying images that celebrate different occasions, like:
Birthdays
Housewarming
Wedding
Graduation
Anniversary
If a customer is shopping for a gift for a newlywed couple who is too busy moving to make a proper meal and they see a veil and tie graphic on a restaurant's gift card, they now have a reason to purchase that card.
Tip #2: Make the Design Eye-Catching
Speaking of designs, don't forget to differentiate your gift card by making it eye-catching. Even if you're not promoting the card for a specific event, having an attractive card will lure your customer into purchasing one as they pay for their meal at the counter.
If you're a fast-casual restaurant, consider coming up with some clever copy and a humorous graphic. Need a more elegant vibe for a luxury restaurant? Stick to a classy, minimalist design that exudes all the finesse your establishment has to offer.
Tip #3: Promote Them Everywhere
It would seem that the most obvious way to market gift cards is to make sure that customers don't miss them when they're at a restaurant. Unfortunately, many restaurant owners keep them hidden behind the cash register or put other posters or objects in front of them, obscuring them from sight. Make sure to spread your gift cards throughout your restaurant. That means have them by the hostess stand, the register, maybe frame them in an appealing way in the restroom so customers can see them while they're washing their hands for 20 seconds. Print out a table sign with pictures of your eye-catching designs where customers can see while waiting for the food to come out. Include a callout to gift cards at the bottom of your receipts, near the signature line. Make sure that your customers know about your gift cards.
Similarly, don't forget to promote your gift cards on social media. Create an Instagram Reel recreating the happy moment when someone receives a gift card from your location. Post pictures of your special occasions gift cards near events, like Valentine's or graduation. Create a Google Ad or Facebook Ad campaign promoting your gift cards and specify your restaurant's target audience. Make sure that your online audience knows about your gift cards as much as your physical guests.
Tip #4: Run a Contest
Who doesn't love the chance to win free stuff? Run a contest where each gift card buyer is entered to win something great from your restaurant (a free dessert or 10% off their next check). Make sure to mention this contest in your restaurant and your social media, and encourage loyal customers to buy gift cards to be entered in the contest.
Ask for an e-mail address or phone number of the contestants to contact them if they win, and include an e-mail or SMS opt-in. This way, you can send out new menu items or special offers that your restaurant may be offering to these customers, opening the door to email and mobile marketing.
Tip #5: Offer E-Gift Cards
With the restaurant industry still trying to recover from lockdown orders due to COVID-19, and many loyal and potential customers still wary about dining in-person, consider offering e-gift cards that can be redeemed at a later date when guests feel comfortable visiting. Digital gift cards boost your omnichannel restaurant marketing strategy and are proven to attract new customer visits and return customers.
E-gift cards cost nothing to sell, since all you'll be sending is an email confirmation with an easily redeemable QR code, and you can use the money generated for weeks or even years before the card is redeemed, which is ideal in these coronavirus times of uncertainty.
Here are three ways you can promote your digital gift cards:
Promote your cards on social media: We've said it earlier, and we'll say it again, social media marketing is your best friend when it comes to marketing gift cards. Take advantage of the fact that you can reach potential customers that may have never heard of you, and also remind prior guests of the experience they had last time they dined with you.
Create pop-up boxes, banners, or specific landing pages: Maybe a user is visiting your website to make a reservation or they are browsing through your menu when all of a sudden a pop-up box appears offering a Mother's Day gift card. If this user still doesn't have a gift for Mom, they'll be interested in purchasing a digital gift card so she won't have to cook on her special day! If you're running a Facebook campaign promoting your digital gift cards, create a specific landing page with easy steps on how they can purchase the gift card.
Use your email marketing list to reach more people: Include a gift-card focused section to your weekly newsletter so that customers are aware of this new offer.
Tip #6: Promote Self-Love with Self-Giving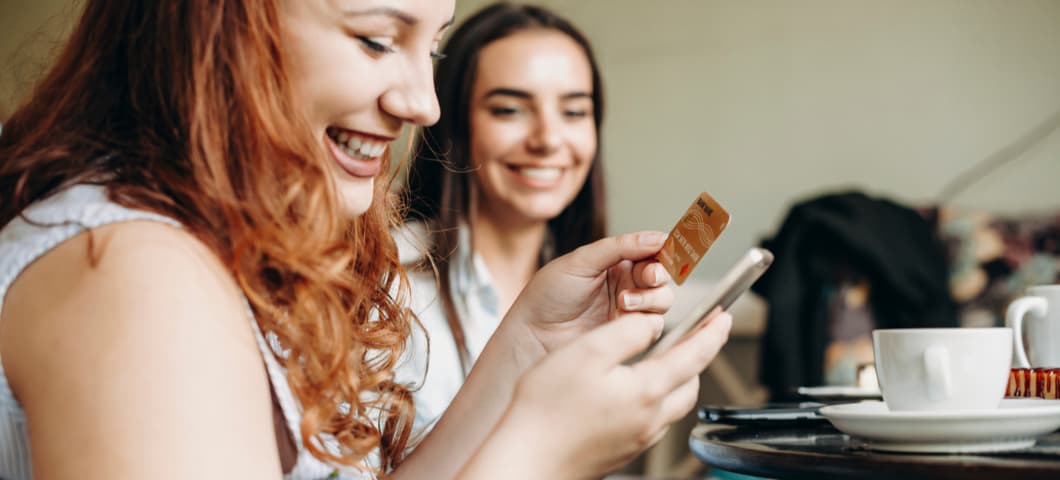 #TreatYourself. You know that holiday feeling when you've been looking at endless shelves searching for the perfect gift, shoving your way through crowded stores, and standing in line for hours to make your purchase, and you just grab one, two, maybe a few gifts for yourself because "I deserve it?" Well, lucky for you, you're not the only one. Your customers are most likely tired of only buying gifts for their friends and family, and they're looking to get themselves something special.
Create marketing messages that encourage customers to treat themselves with a gift card to your restaurant. If you own a Mexican restaurant strategically located in a busy shopping plaza, place a poster outside your restaurant that says "give yourself the gift of tacos this season" and promote self-giving.
Tip #7: Encourage More Spending
Add incentives for the buyer and the gift card recipient. Offer a separate gift card for the purchaser to keep or increase the gift card amount by a small dollar of the purchase amount.
Or give a $20 gift card when a guest spends $100. This will not only encourage customers to buy a few more drinks or a dessert to meet that threshold but if they end up giving that gift card to someone else, that's a new customer for you.
Whether you increase the gift card amount by a percentage or give a gift card to a customer, you'll be upselling your products and increasing your profits.
"With the holidays upon us and COVID-19 still on the rise, giving patrons the option to purchase E-gift cards could be vital to your business in the coming months."

Lindsay Hayhurst, Account Executive at Evok Advertising
Take advantage of these seven tips to boost your restaurant's sales this holiday season and upcoming year as the industry tries to make up the profits lost due to COVID-19 lockdowns. Need help writing witty lines for your gift card designs or creating the perfect landing page for your e-gift card? We would love to help you!