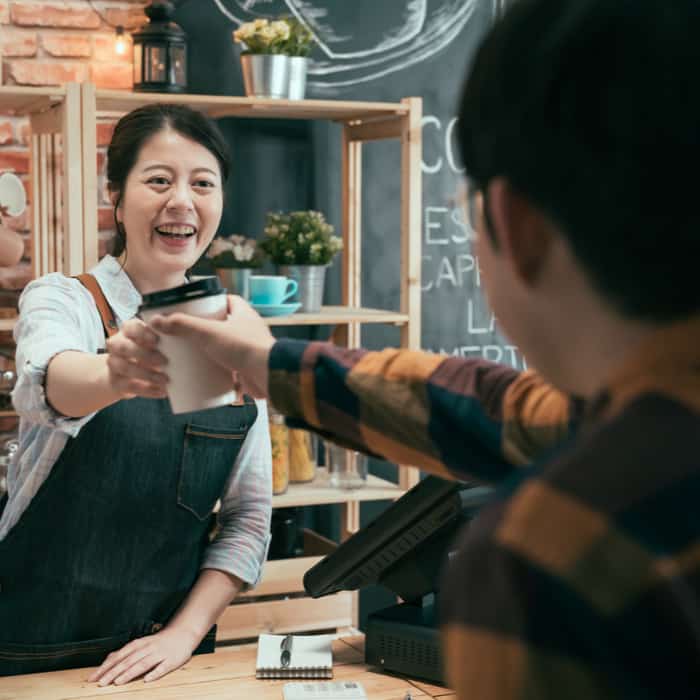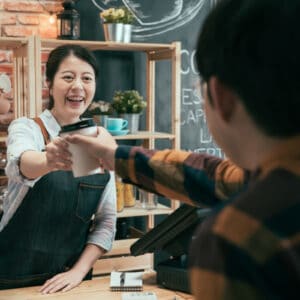 The New Restaurant Marketing Toolkit: What's Trending in 2021
How can I better engage with my customer base? Is there a quick and easy way to ramp up my website traffic? What do I have to do to get some positive Yelp reviews?
If you're a restaurant owner and you've ever asked yourself these questions, then read further for the answers. These are Evok's latest marketing tips on how to drive customers and restaurant sales for new restaurants.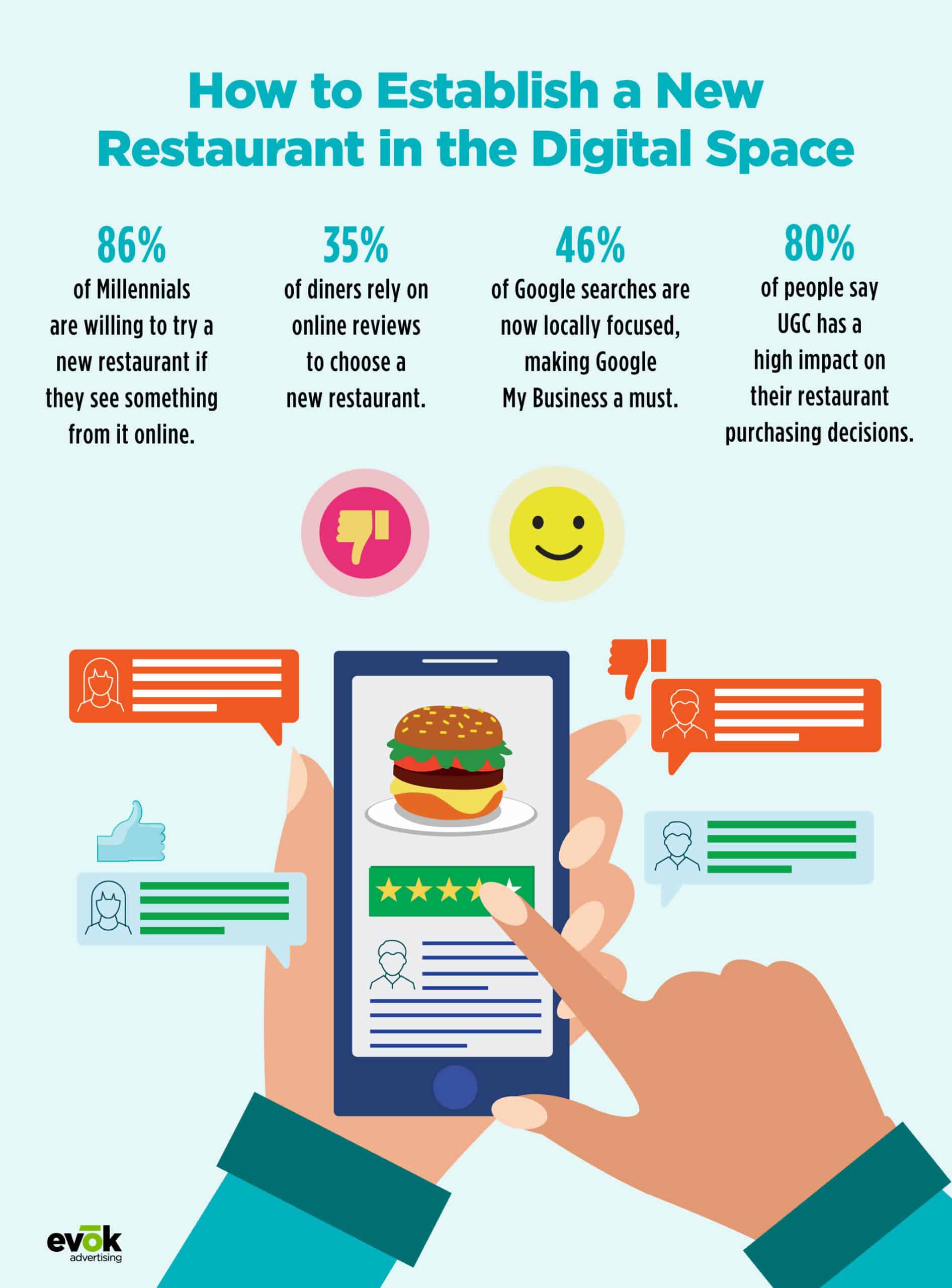 A Google My Business Profile
Having a Google My Business profile is one of those rare low-effort high-reward situations, as it can make your business twice as likely to be considered reputable to consumers.
You can also use your profile to advertise upcoming events at your restaurant by putting them on your Google Calendar, which will feature these events on your profile whenever a customer searches your restaurant.
Even more, adding photos to your profile makes a potential customer 35% more likely to click on the link to your website than before. And restaurants with pictures in their profile receive 42% more requests for directions on Google Maps than a profile without pictures.
Just as an added note about how important it is that your Google My Business profile remains updated, here's another thing to note: a full 50% of guests will research your business online before making a decision about whether or not to eat there.
Good Restaurants Get Gold Stars
Every restaurant wants to be favored, but a single gold star on their Yelp page can make a difference of 27% in profit. In other words, having high-quality reputation management has become a necessity for any restaurant owner.
Fortunately, there are more than one or two ways for a restaurant to manage negative reviews online. One of the best ways to prevent a negative review from being posted online is to handle the issue on-site.
Another way to prevent negative reviews is to send customers SMS messages or offer surveys closely following their meal, which will give them a place to air any grievances about their dining experience in private rather than being posted on Yelp or Google.
A useful tool here is to set your SMS system up so that if the review comes in at, say, less than 3 stars, it will automatically flag that response, so that your team can address the issue.
You can incentivize people into taking these surveys by offering a discount on an item or offer something free, like how Chick-fil-A offers a free sandwich for completing the survey that appears on some of their receipts.
As an added bonus, this also encourages people to download your app, since that's generally the easiest way to redeem reward codes received from filling out these surveys.
Of course, even the greatest restaurants will get negative reviews, no matter how hard they try. Then, we must fire up the damage control protocols. Restauranteurs should be active in responding to both positive and negative reviews to keep up the restaurant's public image.
Always apologize for the customer's negative experience and offer some sort of resolution, like "The next meal is on us as an apology, please message me privately for more details." Customers should be able to tell you care about their experience just by looking at reviews.
The Uses of Text Message Marketing
Text message marketing is a very low effort in terms of time spent versus the reach of the message. Simply include a phone number in the restaurant for customers to use to sign up for your text message list.
You can incentivize this with discounted meal items or merchandise with proof of signup, generally, a random code is generated and sent to a customer using the SMS message system as verification.
Now, you have a whole list of people that you inform about your events, discounts, etc. at the push of a button.
Customer-Generated Social Media Content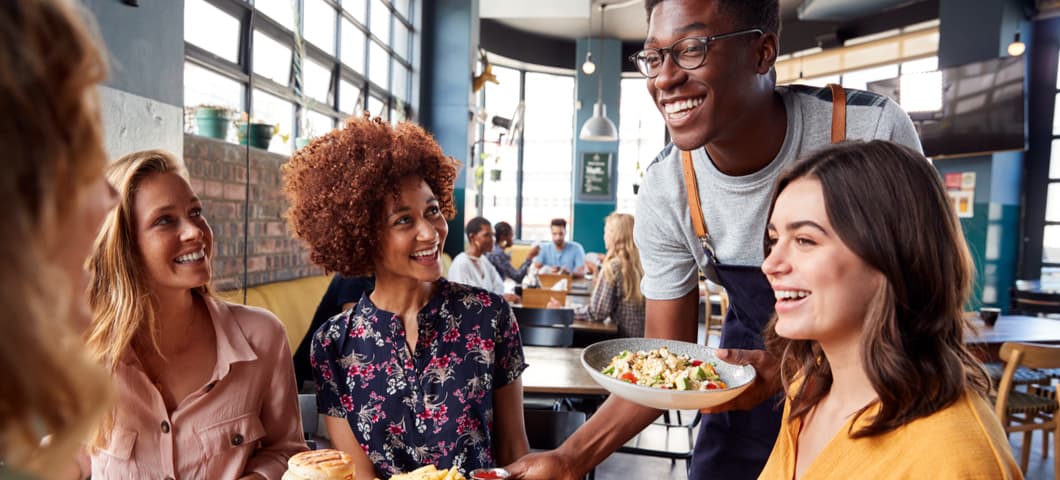 Here's another fun statistic: 77% of the entire U.S. is on a social media site. One more statistic: 86% of millennials are willing to try a new restaurant if they see something from it online.
Simply put, a large social media presence will generate a whole lot of customers.
While it may be a lot of work maintaining a large social media presence, consider using customer content to help you.
Embrace the food vloggers and let them work their magic! Social influencers bring in high engagement rates, allowing restaurants to offer promotions and see great returns. For example, you can hire influencers to run contests during limited-time events with rewards for the social posts you like the most.
Another fun way to get social media content is by providing photo opportunities for your customers. Using Chick-fil-A as an example again, they have their cow mascot march around and take pictures with customers who ask. If you have a mascot of some kind, then that could be an option for you.
If that's not your speed, you could always go with the tried-and-true wall mural or statue as a photo op for customers. The possibilities for user-generated content are only limited by your imagination.
Business-to-Business Marketing
Offering local businesses catering or special discounts is a great way to generate word of mouth in your immediate area.
If you feed the employees of the accounting office next door, and they like what you've got, odds are, you're going to be a frequent stop on their lunch breaks. Plus, they can go home and tell their families about it, which can result in even more business.
Even if catering or offering discounted meals might eat away too much of your profits, nearby businesses are still an excellent place to advertise yourself.
Distribute menus to their offices and leave business cards in car windows. These are the people that can become your loyal customer base, and then help you build it up even further.
Whether you're a local family-owned restaurant or a chain with multiple locations, these marketing tactics are foundational to every sized restaurant. Be sure to check out more of the latest insights on our website and subscribe to our monthly newsletter if you like what you see.