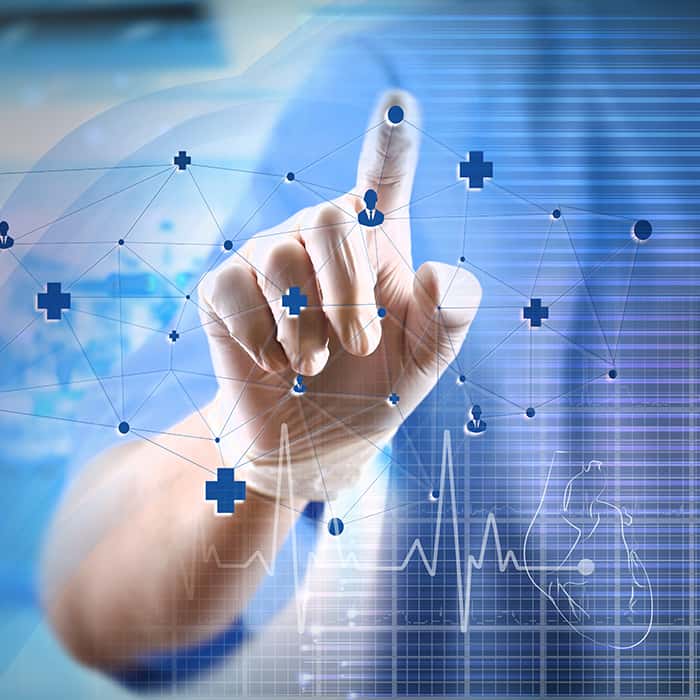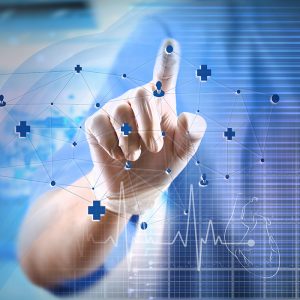 Streamlining the RFP Process and Ad Agency Selection for Healthcare Organizations
Without the proper resources and strategic planning from a healthcare marketing/advertising agency, your healthcare organization, hospital or medical enterprise is destined to lose traction, plateau or diminish in the heat of competition.
So when it's time to begin the search for a full-service advertising agency, it can be a bit overwhelming. Taking this step is significant for any organization, but it is absolutely vital to identify your goals and creative needs and begin your selection process early. This process can be daunting and not for the faint hearted. As a starting point, use this checklist of key insights to consider when evaluating a prospective agency partner:
Establish Your Key Performance Indicators and Your Return On Investment: Your business objective is to produce work that performs and has specific and measurable results. Ask your prospective agency how they measure, track, and analyze results and if their answers align with your own goals and KPIs. Have them explain their process for tracking and measuring ROI.
What Channel Experience Do They Have? Channel experience should be a critical determining factor because hospitals, medical professionals, and healthcare organizations have tougher regulatory influences, and industry experience has to be part of the selection process.The healthcare industry has many complex issues, from patient care to insurance providers along with constant changes in policies, so a deeper understanding is necessary to communicate issues and answers between a provider and the general public. Ask to see samples of their work, blogs and case studies that are relevant to your needs.
Digital Experience Should be a Must: Patient care has transcended from its roots in a traditional approach, and whether it's a website, app or video content, an agency must have the digital chops to be a contender.Request digital work that they have completed for organizations in your specific industry and see what innovative digital work they have done that solves issues your organization is facing. Find out what experience they have in PPC, search marketing, mobile site requirements, search engine optimization and support for SEO. Ask about their credentials in the digital space, are they affiliated with the Google Partners program?
Do They Have Their Finger on the Pulse of the Industry? A good agency will receive all the channel-specific publications and follow all the trends affecting your industry. Ask for examples of how they identified an industry trend and created a ripple in the share of voice for their clients. Do they have local clients in the area or work that effects your healthcare organization? Be sure to ask them to explain their media buying tactics, software and approach.
Are They Full-Service or Strategically Aligned? Some agencies claim to be full-service, what they do is partner with other companies to buy their media or code their digital. Don't be afraid to dig a little deeper and see what their core capabilities are. Be clear to identify and ask who the day-to-day team will be and who exactly will be working on your account and what their experience is. You need to make sure you have the right team to align your organizations goals so they can be achieved.
Set the Expectation: Your organization and advertising agency need to be on the same page and have the same goals in sight. Be clear of what success looks like for you and the agency, an agency with a slick market process with no real concise explanation should not really be trusted. You and your future agency need a mutual understanding of performance criteria and a defined system for tracking and reporting.
Show Me the Money: Establish a clear understanding of fees, retainers and any "extra" charges. Dig deep and ask about their approach to change orders, approvals and general agency operations. You definitely don't want to start your new business relationship with financial surprises and unexpected money matters.
Size Matters: A criterion to consider is how many active clients they have and how your budget stacks up against these clients. Ideally, it is best to seek an agency where you budget will place you in the top 10 of their clients. The idea is to make sure you're getting the proper attention.
Meet the Players on Your Team: The agency principals and the people you initially meet may not be the day-to-day account workers. Determine who all the agency team members are and ask about their credentials and experience. Define responsibilities and how they resolve differences. Maintain a communications channel to the agency principals.
Do They Practice What They Preach? Does the agency you reviewing care about its own advertising? Do they establish thought leadership through the creation of content on their site or write blogs, white papers or other content through their social media channels? Is the website well-designed? Do they create engaging content or videos? If the agency doesn't care about its own image, it may be time to move on.
Selecting a healthcare advertising agency can be challenging and arduous. We invite you to use this checklist to assist in guiding you through the selection process.
Although creative talent, reputation and industry experience are important, hiring an agency that checks off these boxes should guide you through this process. Invest the time to carefully evaluate the people and processes when selecting a healthcare advertising agency.
Receive the latest industry insights from the evōk team in your inbox by signing up for the evoker, our monthly newsletter or contact us to explore ways we can partner.