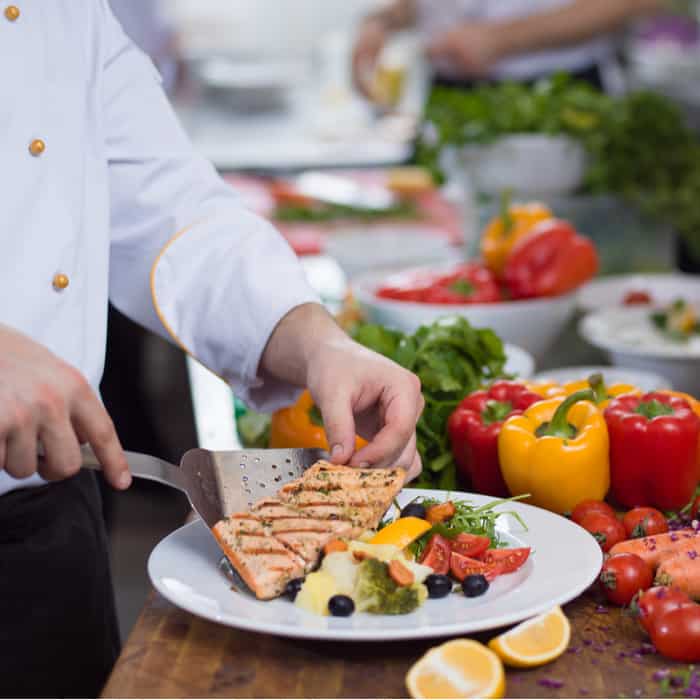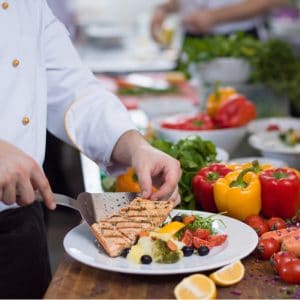 Small Menu Changes for a Big Return for Restaurants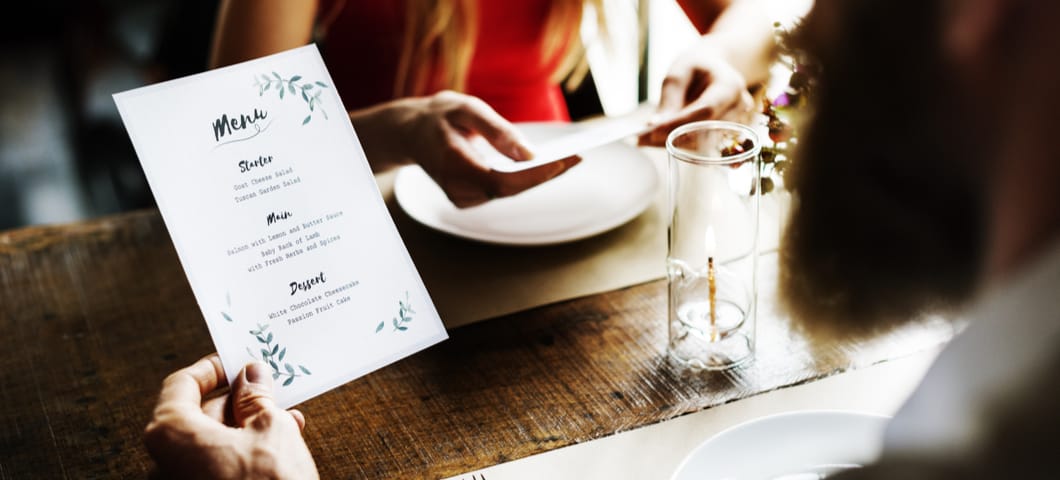 Diversifying Your Restaurant Menu For Niche Customers
"Do you serve gluten-free options?" This question, along with other dietary restriction requests, have become common among restaurant-goers for many reasons. Nearly 32 million people suffer from a food allergy while an estimated 45 million go on some sort of diet each year, making specific food requests progressively more frequent. While some may choose to go gluten-free as a lifestyle preference, others might have a severe intolerance. Catering to these niche customers can be a challenge for restaurant operators, especially if their menus don't coincide with similar requests.
Restaurants are now paying particular interest to these subset customers, working to create a seamless dining experience for the whole dining party involved. QSR Magazine reports that 73% of adults say they try to eat healthier now at restaurants than they did two years ago. Similarly, customers with food allergies are more likely to not return to a restaurant if the menu doesn't align with their dietary restrictions. But a few minor tweaks to your menu can be enough to make sure no customer is left behind.
Delivering to the Health-Conscious Consumer
Focus on volume 
Customers eat with their eyes before they eat with their mouths. Your nutrients-heavy menu items should look just as filling as any other dish on your menu. A nourishing dish doesn't necessarily mean smaller portions, because when the server presents any dish to a customer, they expect it to look brimful. But how can you pile the plate without piling the calories? Fats, starches and protein-rich choices are important to consider in any balanced dish, but filler sides such as fruits and vegetables will spare the extra calories.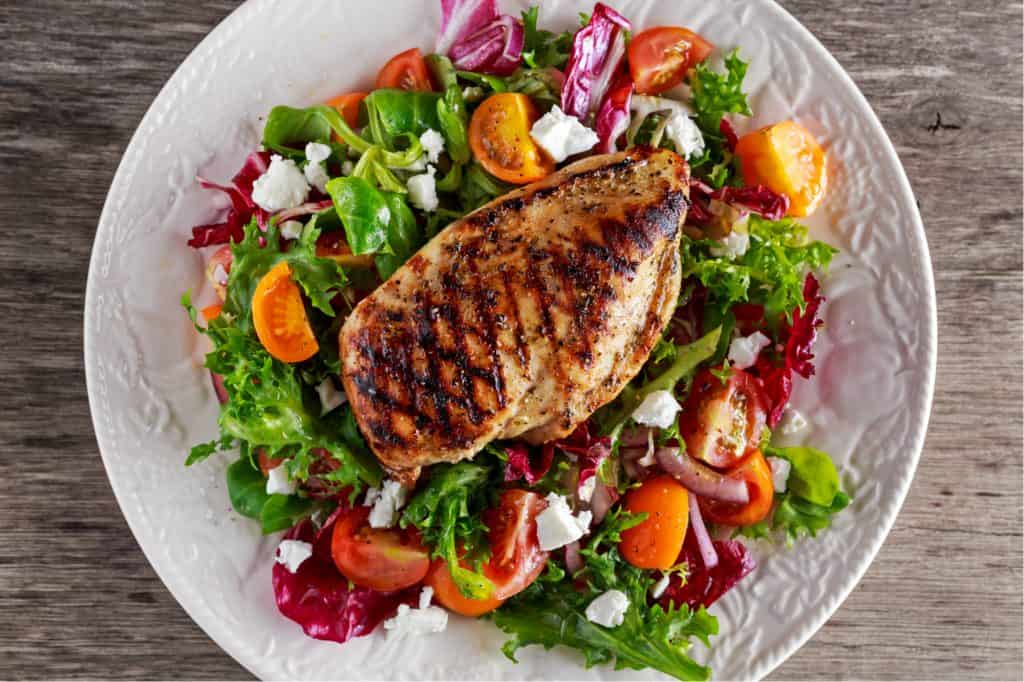 Offer value 
Some prefer volume of food and others prefer the value of experience—otherwise known as the indulgence factor. Some health-conscious customers vow by the rules of balance, meaning, they'd rather take a bite of chocolate cake to satisfy a sweet tooth than battle a sugar craving. But these customers wouldn't fall under the "health-conscious" category if it wasn't for the moderation that pairs with these temporary gratifications. Small bites, share plates and low-calorie alternatives help weight-conscious customers see the value in your menu options while finding a middle ground between healthy and happy.
Market to the right people
 What good do healthy menu items do if they're not targeting the right crowd? Food diets like veganism and gluten-free are seeing exponential growth in the search engines, and press releases aren't quite doing the trick in spreading the word effectively. Customers are hungry for content, and they're eyeing food blogs, influencers, social media and videos to find their next food outing destination. The launch of your food items through creative formats can open a relationship channel with your customers and build an early demand for your menu items.
Catering to Consumers with Food Allergies
Food allergies are responsible for over 200,000 emergency room visits per year. And restaurants are increasingly becoming aware as allergen-related issues can cost businesses up to $25 million in lawsuits, fines or other consequences. But those who are on board with catering to the common food allergens have the results to prove it.
For example, PF Changs saw a 140% jump in gluten-free sales after introducing a complete gluten-free menu. And Odd Duck, an American restaurant in Austin, Texas, has gained huge popularity for presenting seven different menus every night, each customized for diners with a variation of food preferences or allergies. Their tailored menus range from vegan and vegetarian to dairy-free and gluten-free, so that no customer feels discriminated against throughout their dining experience.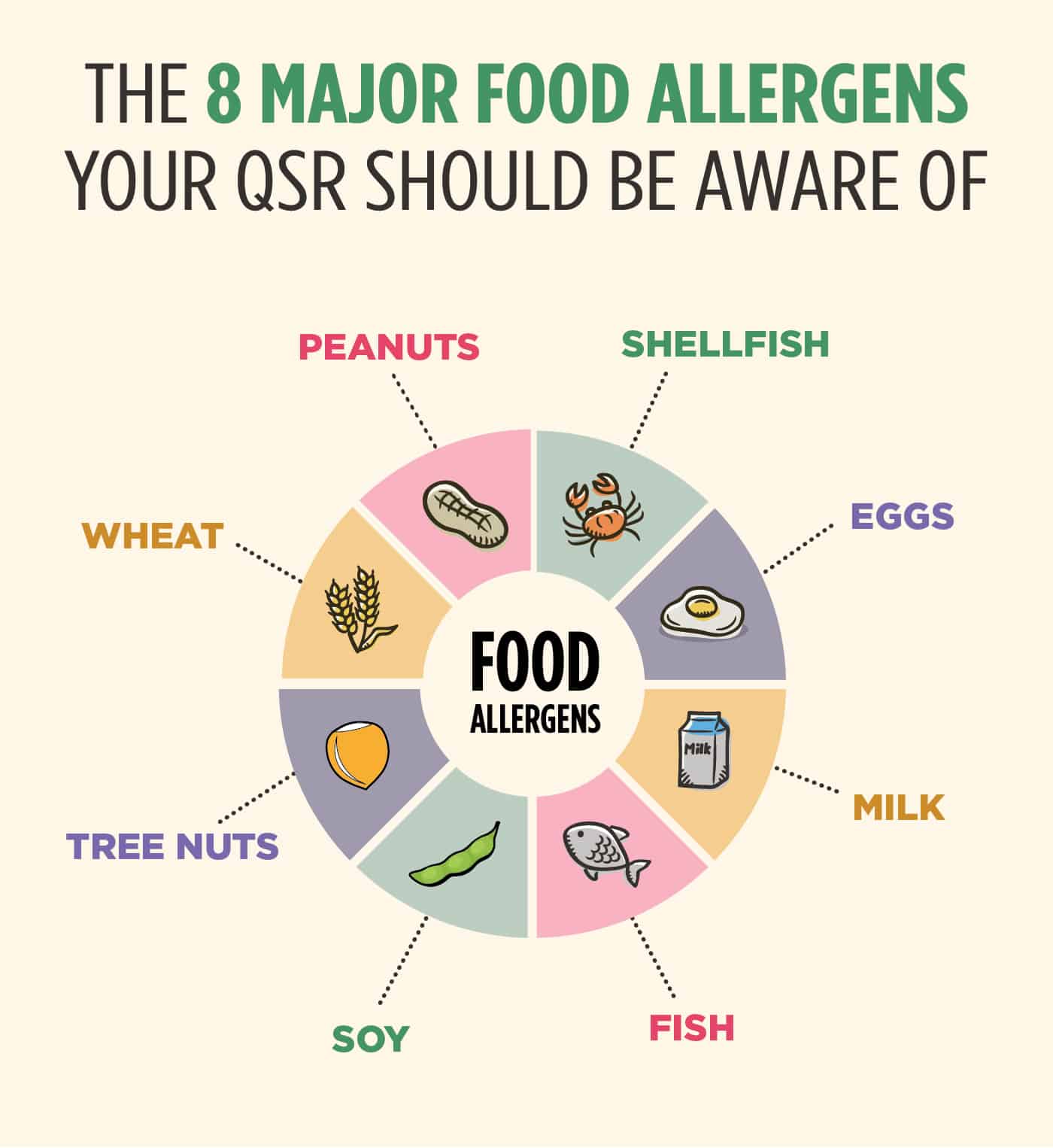 Strengthen your search
In this customer-driven world, restaurant review engines are increasingly influencing dining decisions. With features that allow customers to tailor their search to a niche, it's become easier for customers to weed out restaurants that don't suit their food allergies or dietary restrictions. By strengthening your search engine optimization, your restaurant won't fall under the radar when these potential customers are on the hunt.
Tools that put restaurants in control of their unique food attributes on their online listings have upped the quick-service game for search engine optimization. Yext for Food, for example, is a tool that helps restaurants manage their business details across top online publishers, including Google, Yelp, Bing and Facebook, all from a single platform. With this tool, restaurants can target consumers with popular key phrases, such as:
"Restaurants near me with gluten-free menus"
"Vegan restaurants near me"
"Restaurants that serve vegetarian meals"
"Gluten-free take out near me"
Optimize your physical menu
From the moment your customer plants a seat at the table and starts perusing your menu, they're already using process of elimination to determine the winning meal that checks off their criteria for cravings, preferences and food allergies. While Austin, Texas's Old Duck prefers to create a new menu for each audience segment, there are a few other ways to organize your menu(s) to clear confusion between your allergy-free dishes.
It's important that your menu is transparent. Listing ingredients under each menu item is a win-win for everyone involved. Your customers, both those with allergies and those without, will feel confident in what they are ordering before it's presented to the table. Another option is to create an easy distinction between dishes with a symbol chart to label items that are gluten-free, vegetarian, contains raw ingredients and more. Your customers with allergies can reference the chart, making their process of elimination that much easier.
Train servers and kitchen staff 
With over 15 million Americans suffering from food-related allergies, it's a surprise that only six states require restaurants to go through food allergy training. Luckily, there are plenty of resources and accredited food allergy training programs that will educate your staff and servers, so that next time a customer informs you about a food preference, you'll know the difference between lactose intolerance and a milk allergy.
Preparation methods make all the difference. Working closely with your team to eliminate common misconceptions on particular allergies will also ensure that cross contamination incidents are avoided. Your kitchen staff should designate a specific area for preparing food for customers with allergies. The more your staff stays attentive to these details, the more trust you will develop between your restaurant and customers.
Get One Step Ahead with Mobile Apps
The ultimate challenge becomes connecting customers to the restaurants with the options that best suit their individual needs. What was once a scarce selection for the health-conscious of allergen prone consumers, has now become a popular presence in the restaurant world. So much that a number of mobile apps have emerged to help steer consumers to restaurants that highlight the healthy items on their menus.
For example, the app HealthyOut provides consumers with an intuitive tool that allows them to match restaurant dishes to their specified health preferences, from low-carb to gluten-free. This mobile app works with all restaurants—not just those focused on health—and displays only the dishes that meet HealthyOut standards for healthy nutrition.
Other apps like AllergyEats, iEatOut Gluten Free and Allergen Free, and ContentChecked offer similar services in seeking out specific food requests. So that next time you optimize your search engine marketing, it won't only help attract hungry customers, it can also expose your restaurant to health-friendly apps, driving those subset customers straight to your restaurant's doorstep.
Catering to the health-conscious or allergy-prone customer can be a tough standard to meet. As more customers are eyeing the details of your menu items, the better prepared your menu items should be. Whether it's gluten-free, paleo, calorie counts or food allergies, these customers are as equally as important as the rest. By considering small menu changes, your restaurant can see immense growth in food sales and an increase in return customers.