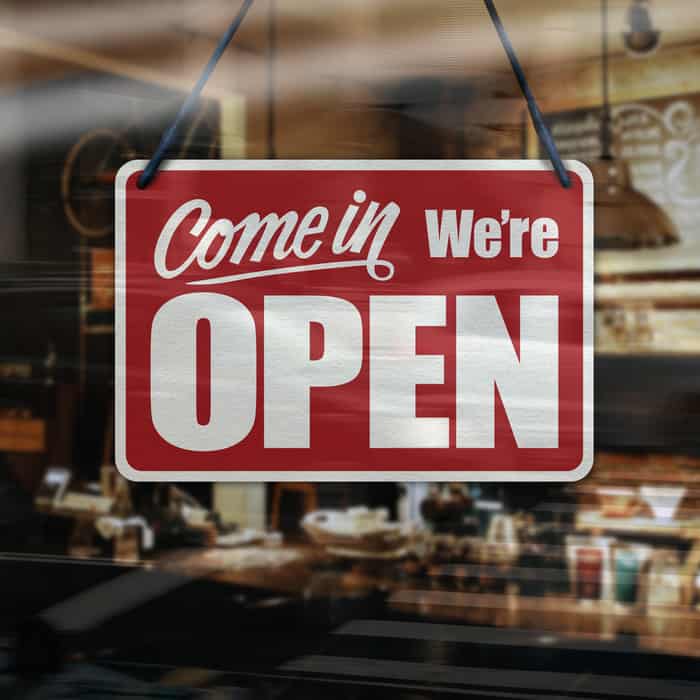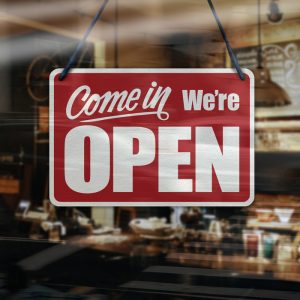 Can Restaurants Survive a Slow Re-Opening of the Economy?
At evok, we often partner with industry leaders to bring a fresh perspective and new insights on what is unfolding in their markets. Today, we welcome back Stacie Archer to our blog for a follow up to her piece on how COVID-19 has inspired restaurants to re-think the way they do business.
Stacie is a former EVP of Communications at Smashburger, VP of Public Relations at both Quizno's and Einstein Bros. Bagels, and Director of Public Relations at BURGERFI. She's here to lend her 25 years of industry experience to shine a light on how restaurants are reacting to the COVID-19 pandemic, and what we can learn from being faced with such a challenge.
This article was published on April 28, 2020, and information reflects the latest COVID-19 pandemic developments until that date.
Everything that makes restaurants unique—their ambiance, ability to serve entire communities, and the comfort they offer—has contributed to them being one of the most heavily impacted industries during the COVID-19 pandemic. In the states, we haven't been seated by a smiling hostess or had a server take our orders in over a month. And while parts of the country are gearing up for re-opening, the process will be slow and gradual. The question is, can restaurants, many of which have already seen drastic drops in sales over the past few weeks, survive this process?
Challenges Restaurants Will Face When Re-Opening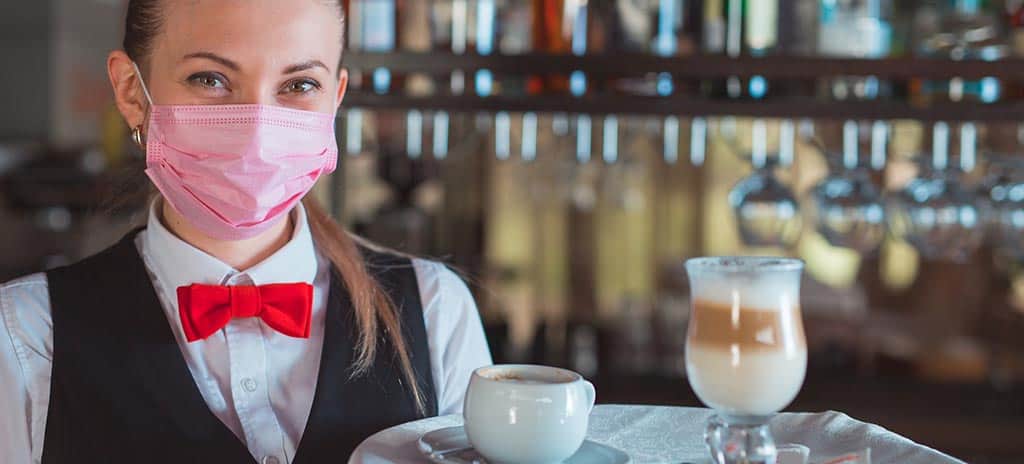 Regaining Consumer Trust
Food is a particularly sensitive topic when it comes to safety concerns. The restaurant industry is vulnerable to highly contagious viruses because service, food, and drink are essential to its business model. In Georgia, restaurants re-opening are following three key guidelines: 1) all servers must wear masks, 2) all surfaces are disinfected regularly, and 3) no more than a group of six can be seated at one table. The question is, will that be enough to gain the trust back of consumers to dine-in again?
Consumer trust is essential for restaurants to survive. How restaurants handle re-openings could have an industry-wide impact on the way life moves forward for our restaurant operations.
Decreased Seating Capacities
With social distancing in mind, restaurants which serve the bulk of their customers in a dining room will lose 40-60% of their seating capacity. When translating that into sales, at best, these restaurants will be able to regain only a portion of the sales volume they had pre-COVID-19.
In this new world, the restaurant host acts as an air traffic controller, steering diners and staff along predetermined routes that ensure all parties are maintaining social distancing. They will need to keenly understand rotations of seating in order to allow for proper cleaning in between table turns. As for the lobbies they run, the hosts will have to manage traffic there too, with overflow being ushered outside.
How Restaurants Can Adapt and Survive a Gradual Re-Opening
Single Servings vs. Family Style
Sharing appetizers and desserts is part of the culture of dining out. Post-COVID-19, customers are going to think twice about ordering food that they intend to share around the table with each other. Menus currently offering shareable items like nachos or spinach dip will need to be adapted into single-servings. As for restaurants known for family-style dining, like Buca di Beppo, they may find a need to completely revamp their menu and kitchen operations.
Limited Menus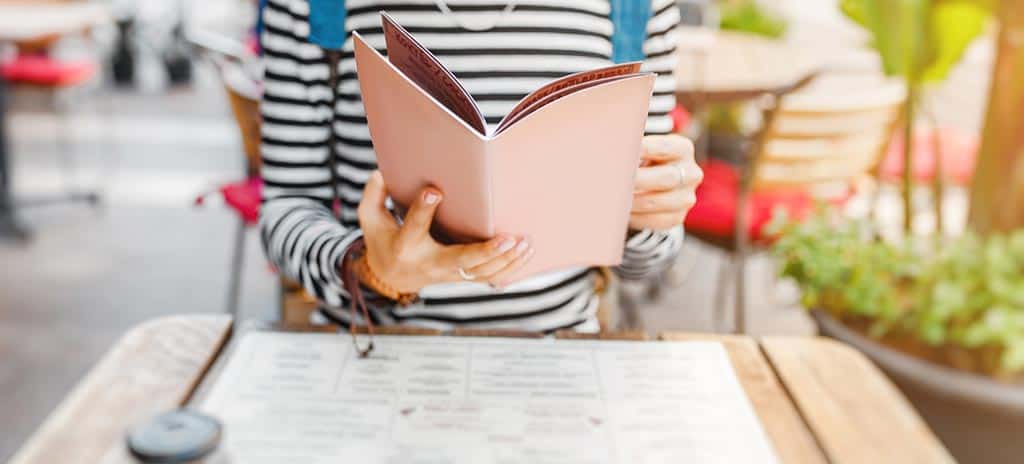 On the subject of shifting menus to accommodate the new normal, this may also be an opportunity for restaurants to re-evaluate menu items to optimize food costs. This may mean offering a limited, seasonal menu that allows your establishment to order fewer food deliveries or dropping menu items with higher than average food costs, particularly if they are not best sellers. With some added planning and a dash of creativity, you could even add exciting dishes by repurposing core ingredients with new flavor profiles.
Complete Transparency
However restaurants opt to ramp up safety processes in the wake of reopening dining areas, one thing is certain—they must offer guests complete transparency. Some restaurant chains are considering webcams in their kitchens to allow guests to keep an eye on food prep and safety procedures. Other restaurants will do temperature checks and testing of all employees. Keeping guests up to the minute on these processes may help reassure them your eatery is safe to visit and trustworthy.
Advertising
Expanding on the subject of complete transparency, restaurant marketing will see a large shift in messaging as brands disseminate information to consumers. Papa John's and a number of other restaurant brands have already hit the market with advertising focused on their no-contact delivery process and in-house safety measures. While not every restaurant has a national brand sized marketing budget, those able to allocate funds to creating or updating advertising may want to consider using this as an opportunity to get your message of safety to the masses.
What Does the Future Hold for Restaurants?
Today's restaurant landscape may look very different from what it will look like tomorrow. For one, more consumers are becoming comfortable with or even starting to prefer food delivery over crowded restaurants. We have seen the emergence of "ghost kitchens" in empty shopping malls to help manage the uptick on delivery orders. This may be a concept we continue seeing even as the pandemic recedes.
The idea of commissary kitchens may be of particular interest to franchise owners. Rather than investing in a $500k brick-and-mortar location, renting space in a shared kitchen while still preparing food to brand specs would allow franchises to have a delivery presence in areas with high propensity to order, without the need for a physical location.
If there is one thing we have learned from this experience, it's that innovation and creativity always win. The ability to pivot in uncertain, unpredictable times has been a business-saver for restaurants and brands across every industry. We must be willing to adapt and evolve with the times, putting our own special touch on that evolution whenever possible.
Stacie Archer is an industry consultant helping restaurants adapt to economic changes. Find her on LinkedIn at www.linkedin.com/in/stacie-lange-archer