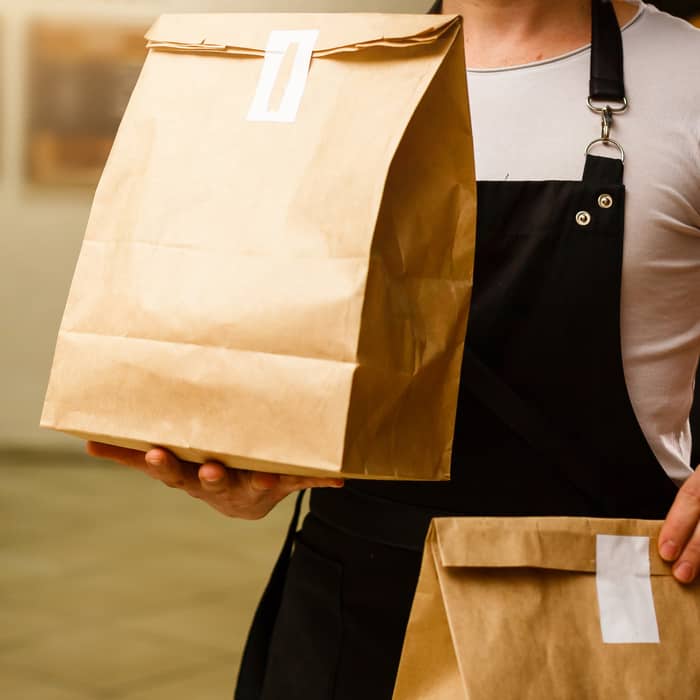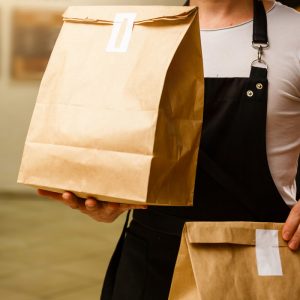 How the COVID-19 Pandemic Is Inspiring Restaurants to Re-think the Way They Do Business
At evok, we often partner with industry leaders to bring a fresh perspective and new insights on what is unfolding in their markets. Today, we welcome Stacie Archer to our blog. Stacie is a former EVP of Communications at Smashburger, VP of Public Relations at both Quizno's and Einstein Bros. Bagels, and Director of Public Relations at BURGERFI. She's here to lend her 25 years of industry experience to shine a light on how restaurants are reacting to the COVID-19 pandemic, and what we can learn from being faced with such a challenge.
This article was published on April 10, 2020 and information reflects the latest COVID-19 pandemic developments until that date.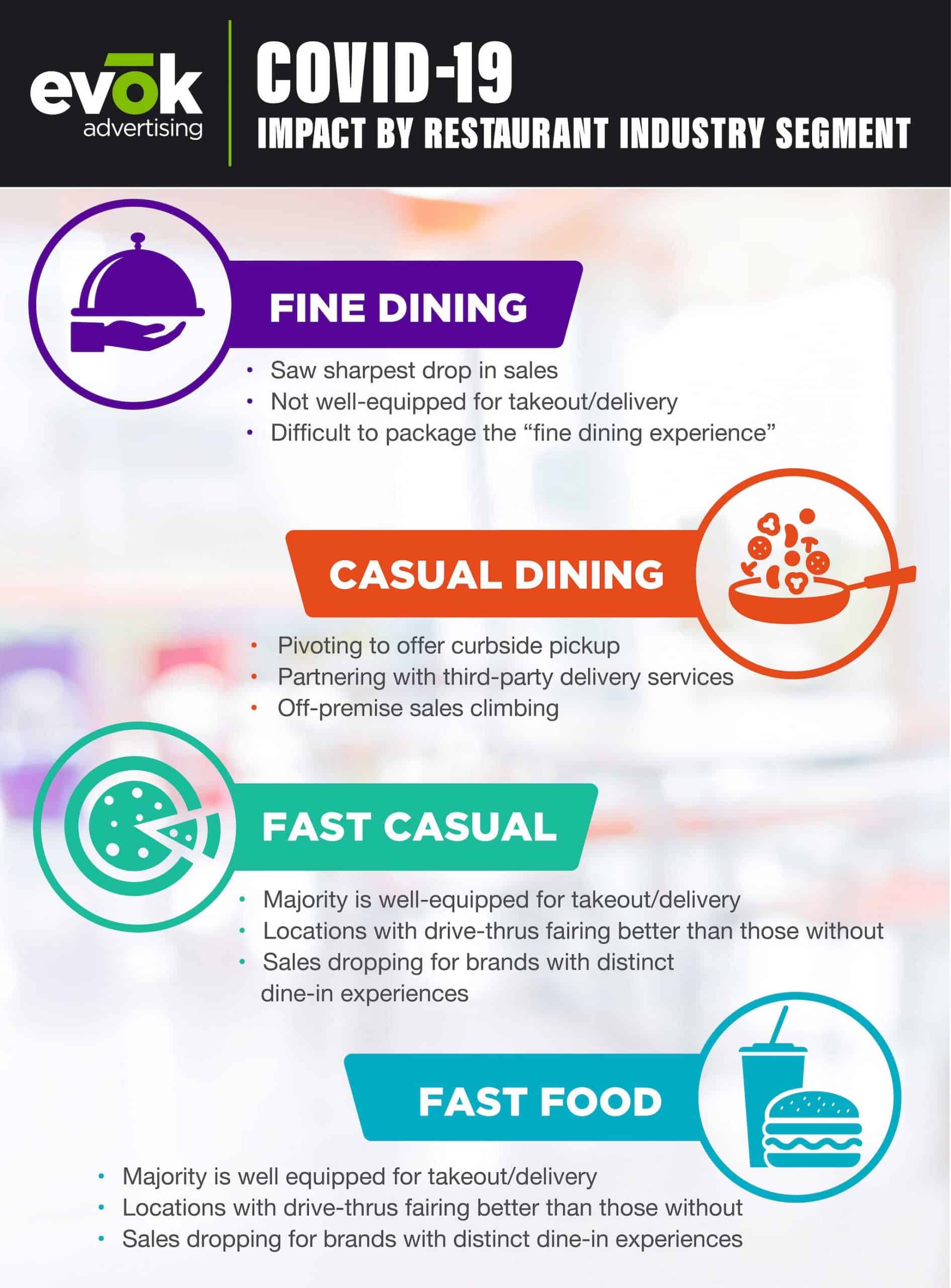 Three weeks ago, we lived in a very different world. Up until then, most of us were still commuting to our jobs, meeting for drinks after work and enjoying a dinner out at our favorite restaurant. But word of the Coronavirus was brewing. It was all over the news and people were starting to pay attention.
Restaurants, in particular, started noticing reservations declining and happy hours not as "happy." Restaurants needed to reassure customers, so they added extra sanitary procedures and took to their websites and social media to reassure guests that dining areas were safe for them and their families.
Two weeks ago, confirmed cases of Coronavirus started to rise to a head-turning level in the United States. Government mandated the closing of restaurant dine-in areas. Takeout and delivery became the only options to keep eateries afloat.
Consequently, fast casual brands like Shake Shack have reported up to 70% decrease in sales. This hamburger chain has no drive-thru service and it is not operationally designed to advantageously pivot its business to take out and delivery. Panera and Starbucks, by contrast, have drive-thru windows prepared to serve their customers. Chili's has been focused on curbside pick-up, online ordering and delivery for some time now. The chain reported that 17% of its sales in 2019 came from off-premise dining. Since the virus, Chili's has reported those sales have doubled.
Restaurants that had established delivery options for their customers or online ordering and curbside pick-up quickly pivoted their operations to focus on off-premise dining. For restaurants that did not have these operations in place, they had to face an important decision—start now or close your doors until the virus was over. One week ago, shelter-at-home and statewide lockdowns went into effect in many areas of the country. That is when we saw a big increase in the closing of both mom-and-pop restaurants and even industry giants like The Cheesecake Factory. While the Cheesecake Factory plans to open again when the dust settles, experts say 20% of the local restaurants forced to close during this time would never come back.
Today, restaurants are in survival mode. Their loyal customers are doing their best to support them, but in doing so, they are spending discretionary income. It becomes a choice to pay for restaurant food or eat rice and beans. The mind shift has changed from living to eat to eating to live. In uncertain times, ordering takeout or delivery is a luxury a number of people may not be able to give themselves if they have been laid off or are worried about losing their income.
Combined, these factors could represent the perfect storm for the restaurant industry. However, every challenge is also an opportunity. In the wake of novel times, we're seeing restaurants and their teams find innovative ways to stay relevant in a time when restaurants have become somewhat irrelevant. Just take a look.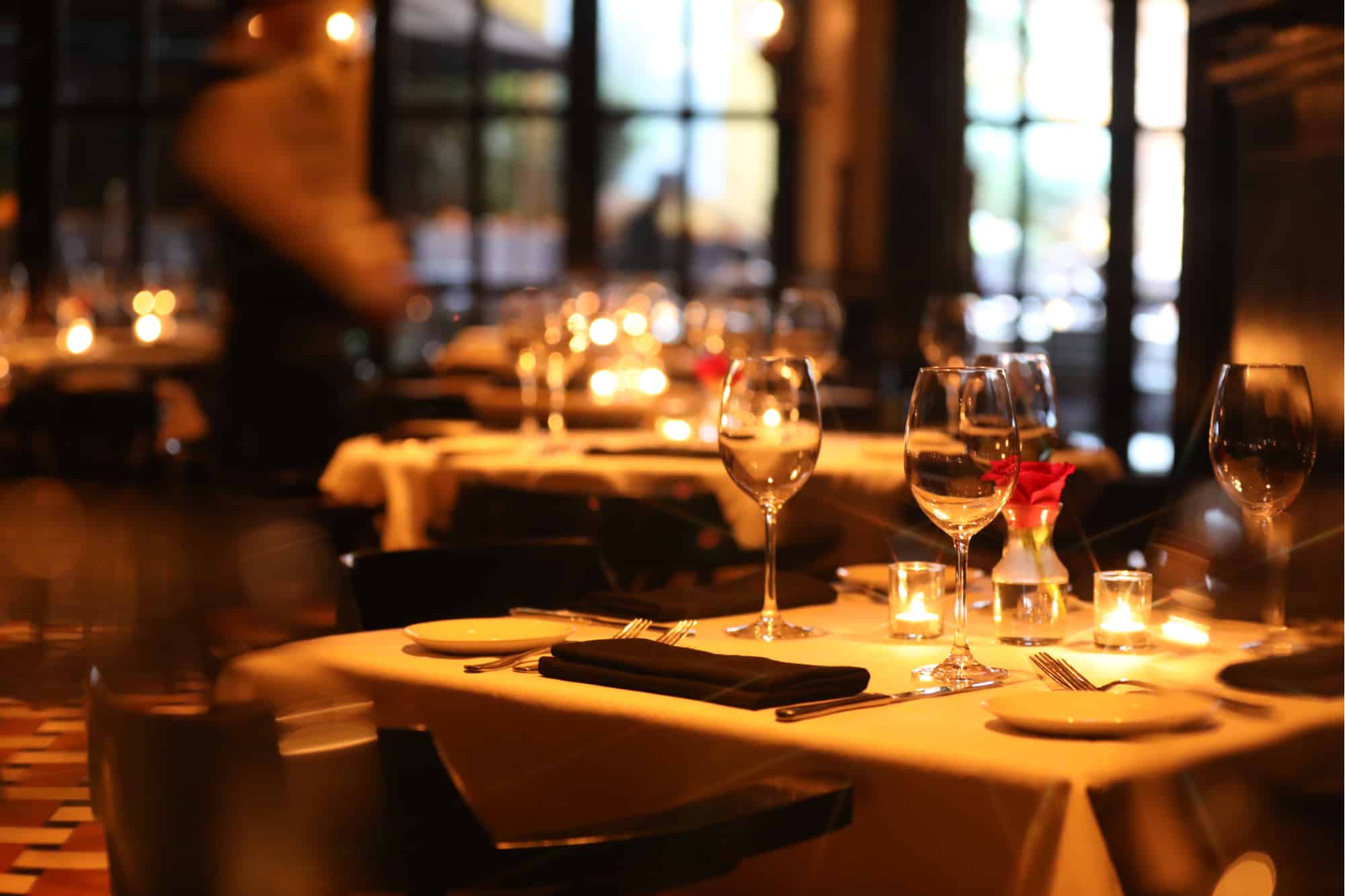 Redefining the Fine Dining Experience
There is no segment of our restaurant industry hit harder by this virus than fine dining. Everything about the experience involves dining IN. It's the ambiance, the level of service, the details and quality of a chef-prepared dish. By mandating dining rooms close to the public, we have taken the very lifeblood from this segment.
But even fine dining can pivot, and I've seen some really innovative efforts from restaurants. Well-known names in this category, like Del Frisco's Double Eagle Steakhouse, are selling "steak meal kits" which include two NY strip steaks, seasonings, chef's mushroom mix, butter, herbs… everything you need to be a Del Frisco's chef at home. Even the salads are deconstructed to individual ingredients so you can prepare it fresh and fancy. Prep and cooking instructions, step by step, are also included.
Eddie V's is selling raw steaks too so that you can cook them at home. And they will sell you a bottle of wine to go with it. This chain has pivoted quickly to encourage off-premise dining by also offering complimentary delivery.
Flemings is encouraging takeout and delivery with steep discounts. The chain is promoting $40 off a $100 takeout order, as well as rewarding catering customers with $100 dining credit for every $250 spent.
Probably the most creative and welcomed change our fine dining restaurants have made to adjust to these times is to offer pantry boxes. These come in all shapes and sizes, but the idea is to fill your fridge with the staples from their kitchen to yours. Leading the way with the most comprehensive grocery list I have seen any restaurant offering their customers is Del Frisco's. The chain's grocery list has over fifty items you can order at prices comparable to those you'd find at the grocery store. Need a gallon of milk? Eggs? Fresh vegetables? Del Frisco's will even throw in a complimentary roll of toilet paper.
Going beyond stocking guests' pantries, Del Frisco's crafted a promotion inspired by their chef's 2019 Hell's Kitchen win. The chain invited customers to pick up a "mystery card" with a list of five ingredients, which they could purchase right at the restaurant. Customers were then challenged to create a unique dish using those five ingredients and share their creation for a chance to win a $300 gift card. Always up for a challenge, here's my entry:
To-Go Everything
A takeout meal is sustenance. A to-go meal kit, complete with your favorite brew or cocktail, is an experience. Without a local watering hole to frequent for happy hour or after-dinner drinks, many restaurant-goers were in the throes of craft drink cravings. Fortunately, restaurants with licenses to sell alcohol, or bars with kitchens, have answered their demands with to-go versions of just about everything on their menus. Even casual staples like Cracker Barrel have made a play with to-go mimosa kits, proving this strategy can be as simple to employ as packing up a bottle of OJ and some sparkling wine.
Taking this concept in a slightly different direction, the Whiskey Cake in Tampa created "quarantine kits," complete with protein, produce, dairy, eggs, a roll of toilet paper and a bottle of top-shelf liquor. Ranging in price from $15 to $100, these kits soared in popularity and have helped the restaurant not only keep the lights on but bring employees back to work to manage sales.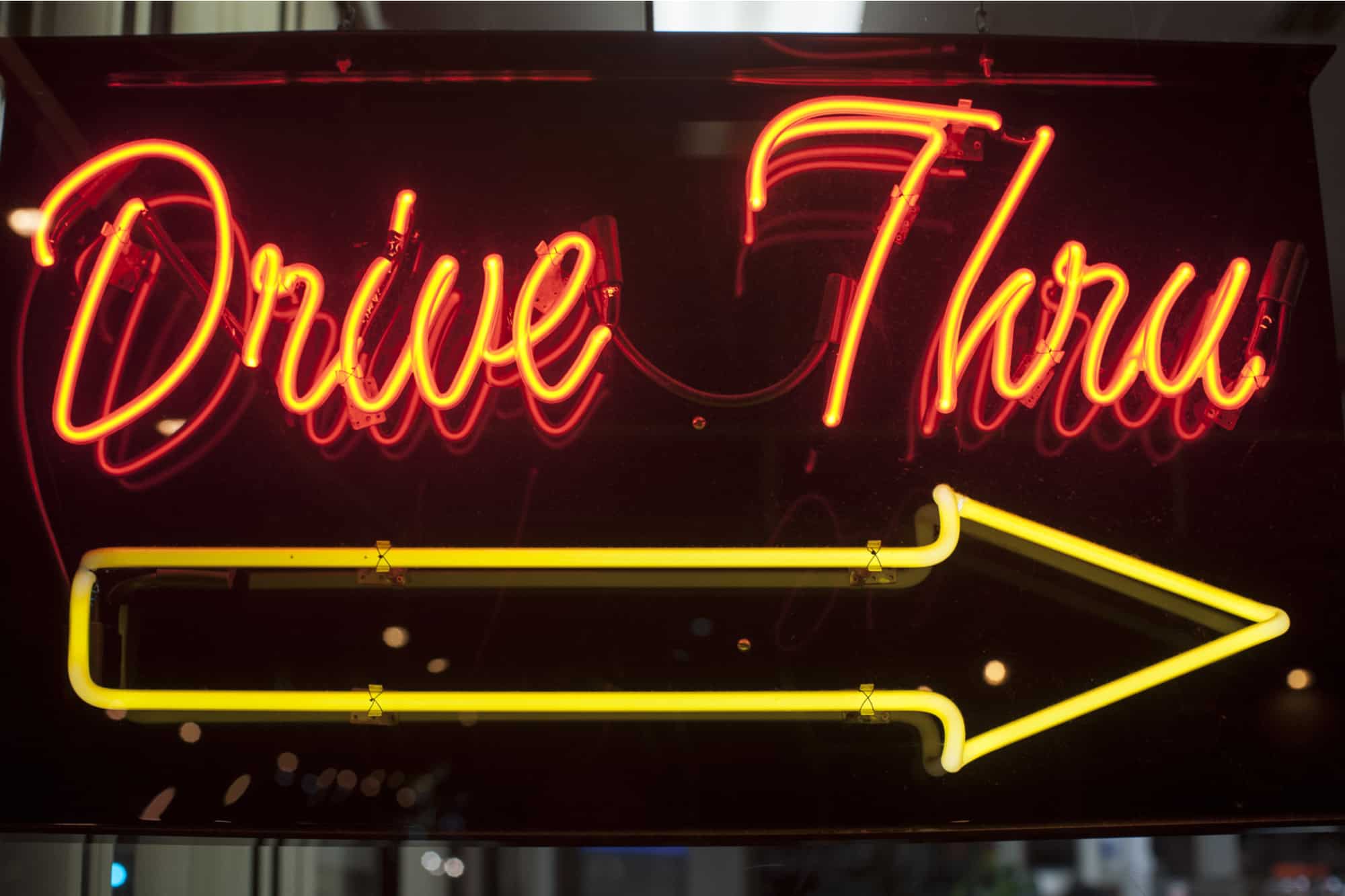 What Does the Future Hold for Restaurants?
When our restaurants reopen, we can expect they will look a lot different. To accommodate social distancing, we will see fewer tables with larger spaces in between. Fewer tables means fewer customers, so it's obvious that sales will not be able to reach pre-Coronavirus volumes.
For bars and nightclubs, that pace may be significantly slower, given that the nature of a bar business is based on socializing. Sitting elbow to elbow at a bar with strangers is going to take longer to bounce back as people need to trust it is safe.
We can also expect drive thru, takeout and delivery business to continue being a main source of revenue for restaurants.
We can't predict the future, but one thing is certain—we are all in this together. Restaurants that continue to take care of their customers during this time will create strong emotional ties leading to loyalty when times get back to normal. COVID-19 knows no geographical boundaries and does not discriminate by ethnicity, socioeconomic status or age. Only by sticking together, while staying apart, can we overcome and begin to rebuild.
Stacie Archer is an industry consultant helping restaurants adapt to economic changes. Find her on LinkedIn at www.linkedin.com/in/stacie-lange-archer