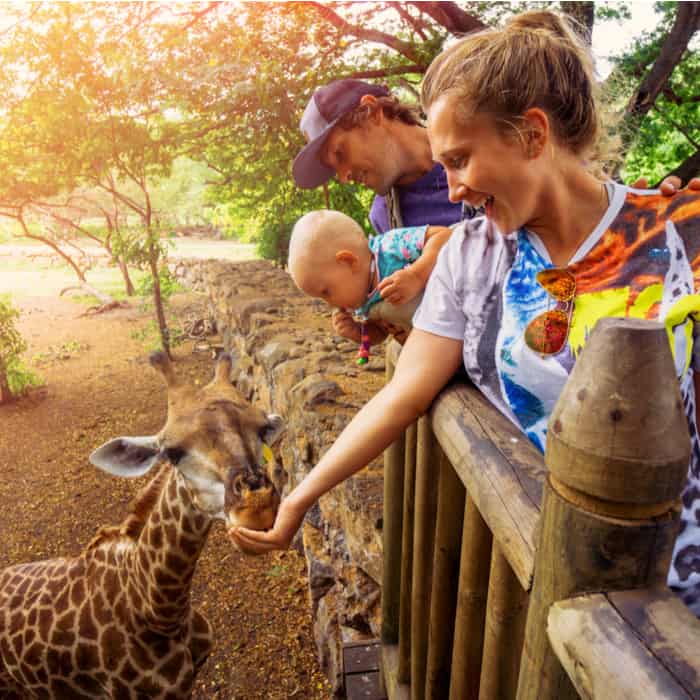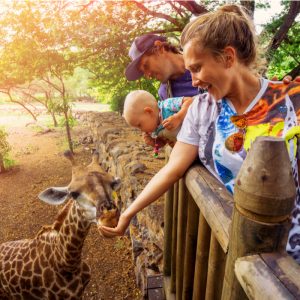 Destination Marketing Tricks: Choosing the Perfect Travel Niche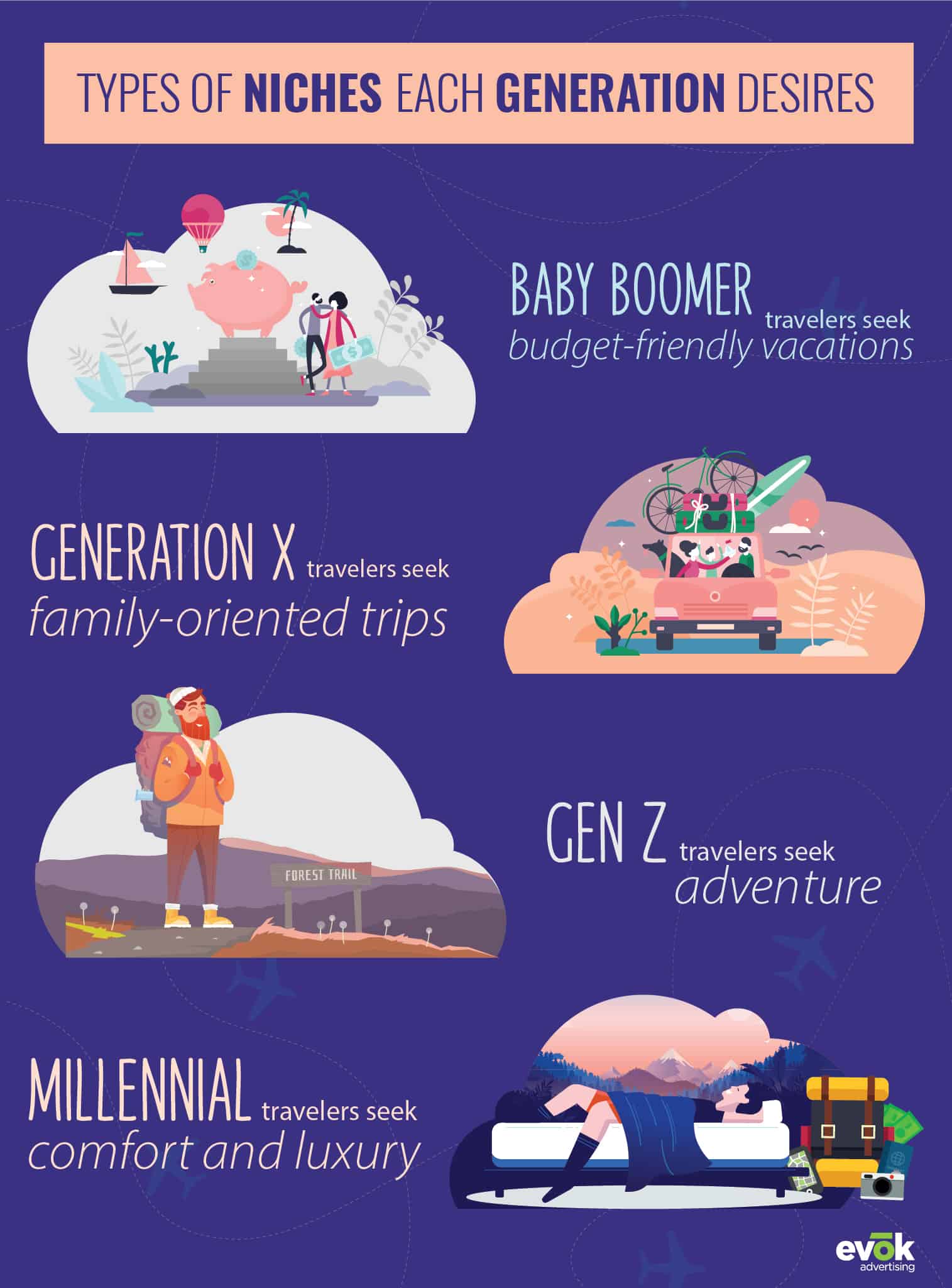 Simply put, niche destination marketing means capitalizing on your destination's unique selling proposition (USP) and attracting tourists with interests that match what your location has to offer. You can't be an expert at everything, so offering your destination as the "best nature hikes for families with a great nightlife scene" might not be the best approach. Instead, leverage your destination to specific tourist markets and attract authentic visitors who want to experience what only your destination has to offer.
In this blog, we'll dive into why niche marketing helps increase tourism and Return On Investments (ROI) by attracting high-value tourists. We'll also discuss the benefits of drilling down on a specific travel audience with traveler personas.
Here's what you can expect to find in this blog:
What is niche marketing?
Why does your destination need a niche?
How to choose a travel niche?
Using Personas to hyper-focus destination marketing
Examples of destinations doing niche marketing right
What is Niche Travel Marketing?
A niche marketing strategy appeals to a small segment in a large market that can be defined by its own unique desires, needs or preferences. Once you've established a niche tourism market, all of your messaging and targeting will be focused on this hyper-focused group of travelers.
Let's say scenes of Mission Impossible were filmed at your destination. You can use this to attract tourists who enjoy traveling to movie set locations. Feature this set location on your social media and spend your advertising dollars on an audience that expresses interest in traveling and movies.
Why Does Your Destination Need a Niche?
The benefits of destination niche marketing are numerous, from minimizing seasonality to increasing conversion rates. Let's break down the top three reasons why your destination should transition to travel niche marketing.
Travelers have different motivations
Today's travelers are more vocal than ever about their preferences. These preferences can range from as specific as "I want to go ziplining through the Costa Rican rainforest" to as broad as "the best honeymoon beaches."
People have different motivations when it comes to travel. If your destination can rise above during their Google searches, then you will be able to attract loyal visitors who appreciate the experiences that are unique to your destination.
Once you've settled on a niche for your destination, start researching when kind of tourist would want to visit and craft your marketing strategy around those characteristics.
Less competition
If you focus your destination's marketing to a specific niche, you will be a big fish in a small pond. For example, in the United States, there are 49.69 million people who are interested in hiking. Whereas there are 39 million people who like bass fishing and 15 million people who are interested in motorsports. Sure, you could target nature lovers who enjoy a nice hike, but wouldn't you rather target the bass fishers and racecar lovers who are a smaller segment of the travel market? That's exactly what we did for Sebring, Florida.
Sebring, Florida is well known for 12 Hours of Sebring, one of the premiere sports car races in North America. But they are also known for their world-class bass fishing. Visit Sebring decided that they wanted to capitalize on this USP, so our team kept this at the forefront when developing their website and content.
Our approach was to design a new site that also represents and reflects their new, hyper-focused brand approach, creating a unique, interactive design coupled with a highly personalized viewer experience. For the home page, we created the "Stories of Speed Adventure Speedometer" as a nod to the racing theme. On the speedometer, the viewer moves the cursor along the circle revealing the different tourism experiences in the destination that range from slow-paced all the way to the fast-paced adrenaline adventure of the road race. Each selection takes the viewer to a personalized section of the site featuring that level of activity and the accompanying amenities.
Higher conversions
The more defined niche you have, the more refined your marketing can become. If you're targeting a niche travel market of "family-friendly adventures in California," you can create a focused marketing strategy that can precisely target that specific target audience.
Your media dollars will be spent on a tailored demographic, thus making it more meaningful. You will be able to connect your destination with these potential visitors and will help eliminate the competition since you offer exactly what they're looking for. And if you are advertising to the right stuff to the right people at the right time, you will see higher conversions.
How to Choose a Travel Niche?
Does choosing the right travel niche for your destination sound overwhelming? Follow these steps to guide you towards the right niche:
List what is unique about your destination.
What travel motivation can your destination fill? (Romance, Adventure, Restful Getaway)
What differentiates your destination from competitors?
Still not sure what niche your destination should focus on? Here is a list of popular niches. See what works best for your destination.
Bucket List Trips
Ancestry Tourism
Adventure Travel
Bleisure (Business + Leisure)
Destination Weddings
Wellness Travel
Gastro-Tourism
Senior Travel
LGBTQ+ Travel
Voluntourism
Developing Travelers Personas Who Are Interested in Your Niche Destination
Once you've chosen a niche to focus your destination marketing efforts on, it's important to understand the kinds of people who would be interested in visiting. By defining these personas you will be able to get the most out of your advertising dollars and increase your ROI.
Consider your target audience's mindset through their online and offline behavior. What do they like to do in their free time? What kind of brands do they identify with? Do they have kids? Are they solo travelers? Use that information to create a set of personas that define each audience subset in great detail.
Understanding your audience through these personas enable your destination marketers to shape the messaging and creative to be highly effective and cost efficient. Not sure what personas look like? Here are a few generic personas we've developed that can help you better understand your target audience:
Booming and Consuming
Retired/semi-retired persons who appreciate ongoing learning opportunities and a slower paced relaxing vacation.
Families
Parents ages 25-44. Love to provide great activities, experience, and memories with and for their children.
Skip-Gen
A relatively new classification refers to grandparents taking their grandchildren on vacation without their parents. These folks want to share and pass along their memories and experiences directly to their grandchildren.
Examples of Destinations Doing Niche Marketing Right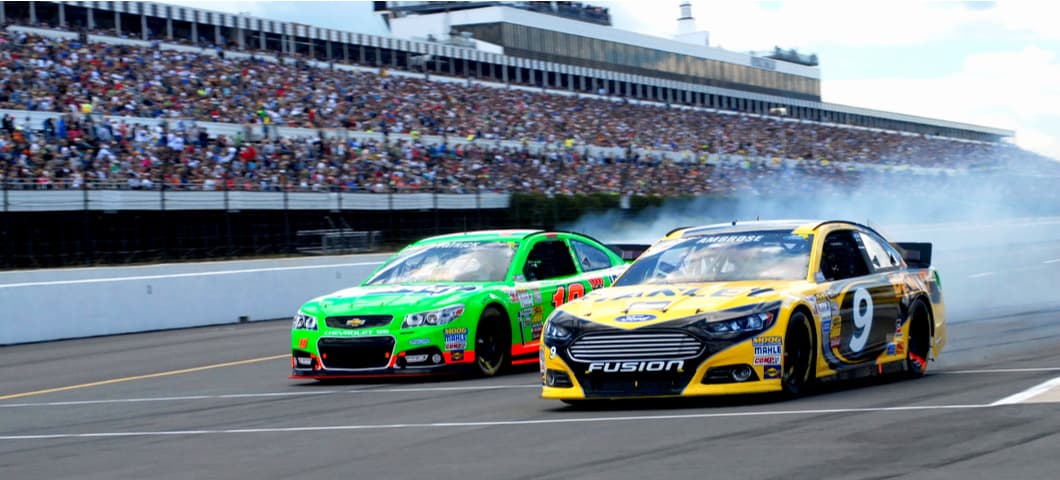 Here are some of our favorite examples of niche destination marketing done right. Hopefully these will inspire you to sit down with your destination marketers and refocus your marketing strategy to a niche that will attract loyal visitors.
Seminole County: The Best of Theme Parks & Beaches
Seminole County is nestled between Orlando's best theme parks and Volusia County's beautiful beaches. Being in Orlando North, you get away from the hustle and bustle of the theme parks and beaches and experience the natural beauty that Seminole County has to offer. Because of their location, it's a great stop over while on a trip to the parks or beaches, or even a place to stay a while to save money on accommodations and experience the rich ecotourism which is unique to Central Florida. In Seminole County's marketing, we focus on how families can enjoy a well-rounded vacation with relaxing beaches, thrilling roller coasters and beautiful nature experiences all in Seminole County.
25% Humans, 75% Cats in Tashirojima
Tashirojima, Japan is home to Cat Island, a place where cats outnumber humans six to one. An ideal destination for cat lovers. Visitors arrive to the island via ferry boat and spend the day photographing and playing with the friendly felines and visiting the cat shrine (honoring a kitten who died due to rock falling on its head). Visitors can also take a hike through the island which is filled with cuddly views of, you guessed it, cats.
Manatee Capital of the World: Citrus County
Florida's own Citrus County confidently holds the title of "Manatee Capital of the World" due to the large quantity of manatees that reside in their springs during the winter season. It's also the only place in the United States where you can legally swim and interact with these gentle beasts. This is a unique experience that attracts tourists from around the world, making it a successful niche for the destination.
The Belize Barrier Reef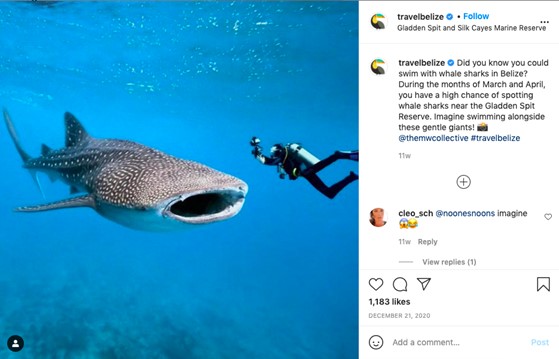 While Belize may be small geographically, it offers one of the largest coral reef systems in the world – The Belize Barrier Reef. The reef is 190 miles long (longer than the country itself!) and is designated as a world heritage site. About 150,000 thousand people visit Belize just to scuba dive in its beautiful waters, and Travel Belize leverages that in their marketing campaigns.
With 2.71 million people interested in scuba diving in the United States alone, Belize can reduce the competition by focusing on this demographic, then try to compete in general travel markets.
The most important thing to remember about destination niche marketing is that your niche should reflect the heart of your destination. By providing an authentic experience at your destination, you will continue to attract travelers who want to visit your destination.
Still trying to find a niche for your destination? Or maybe you picked a niche but now you're not sure what to do? We can help you leverage those unique selling points and make your destinations stand out.