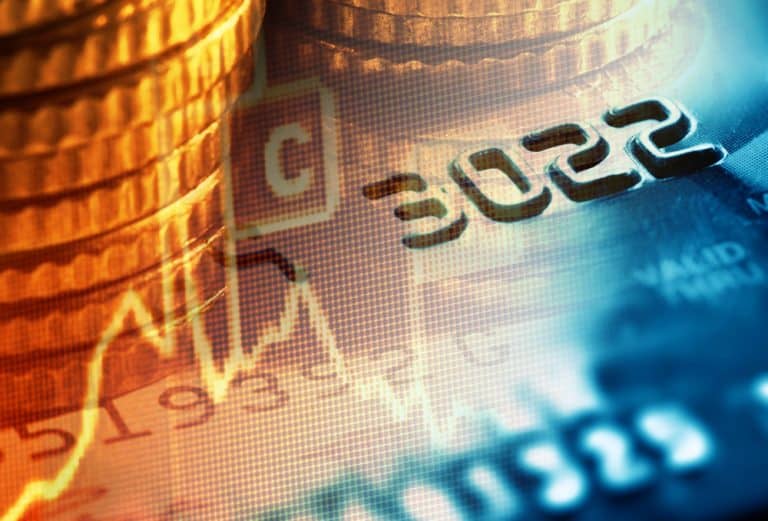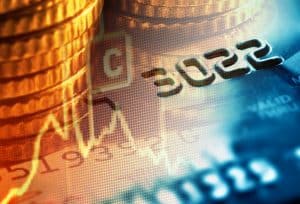 Bridging the consumer gap between credit unions and banks
As we all know, credit unions comprise a relatively small portion of the overall banking market – accounting for 9.5% of the savings market, 10% of the credit market and 6.8% of the total assets under control.  It's interesting to note, however, that there are slightly more credit unions in the United States than there are banks.  So, one must wonder:  Why do credit unions lag so far behind as a consumer banking choice?
One obvious rationale would be a discrepancy in the terms offered by the two types of financial institutions.  The thing is – credit unions seem to offer the best overall deals.  The average credit union charges 70% less for a checking account than the average national bank and provides 67% more features, according to a report by WalletHub.  Credit unions also provide rates that are 989% higher than those offered by the average regional bank.  The same is true of savings accounts, with credit unions offering rates that are 624% better than those available from national banks.
National banks do have an advantage when it comes to the breadth and value of their credit card offers, but the differential isn't as stark as one might think given the presence of a number of high-profile credit union offers, like the Premium Travel and Platinum rewards cards from PenFed.
Another easy-to-digest explanation for the performance gap between banks and credit unions could be differences in their marketing budgets.  If banks spend more to create national brands, one might argue, then it's obvious why they would dominate market share.  However, the average bank's annual marketing budget is $2.1 million, according to The Financial Brand, while the average credit union spends $4.1 million.  While the sample sizes for these statistics are not commensurate – 100 credit unions vs. 256 banks – these figures do go to show that credit unions are, at the very least, at no major disadvantage when it comes to annual marketing spend.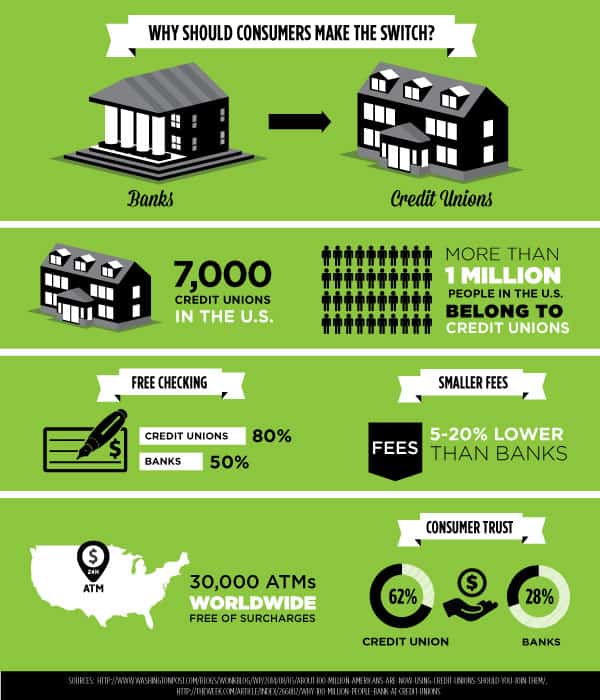 So, to revisit the original question, what is giving banks such a considerable advantage over the credit union competition if superior terms and larger budgets clearly aren't the culprits?
The answer, it seems, lies with consumer education.  Not only do the largest banks have well-defined brands, but credit unions are also inhibited by the fact that potential customers are not sure which institutions they might be eligible to join. Strict membership requirements also make it difficult for credit union marketers to effectively target their messaging.  Such assertions are confirmed by the fact that a Rand Corporation survey revealed that most bank customers would not join a credit union if they had to switch financial institutions because of a lack of knowledge about the services credit unions provide and a perceived deficiency relative to banks in terms of branch accessibility.
Fortunately, there are resources available for credit unions to bridge the information gap in the minds of consumers.
Recently, WalletHub introduced a new tool that enables consumers to quickly identify all of the credit unions around the country that they qualify for in light of where they live, work, worship and more. Through this Credit Union Locator, consumers realize the credit unions available to them and are able to compare rates and features.
Ultimately, it is clear that a lack of consumer education – rather than inadequate terms or marketing budgets – is what's really holding member-owned institutions back. It is important your credit union capitalizes on resources and tools available to change consumers' misperceptions.
Guest Authored by Odysseas Papadimitriou, CEO of the credit card comparison website CardHub and the personal finance social network WalletHub. Credit Union Marketing has no affiliation, sponsorship or partnership with CardHub or WalletHub and does not profit from this post or the impact of it.