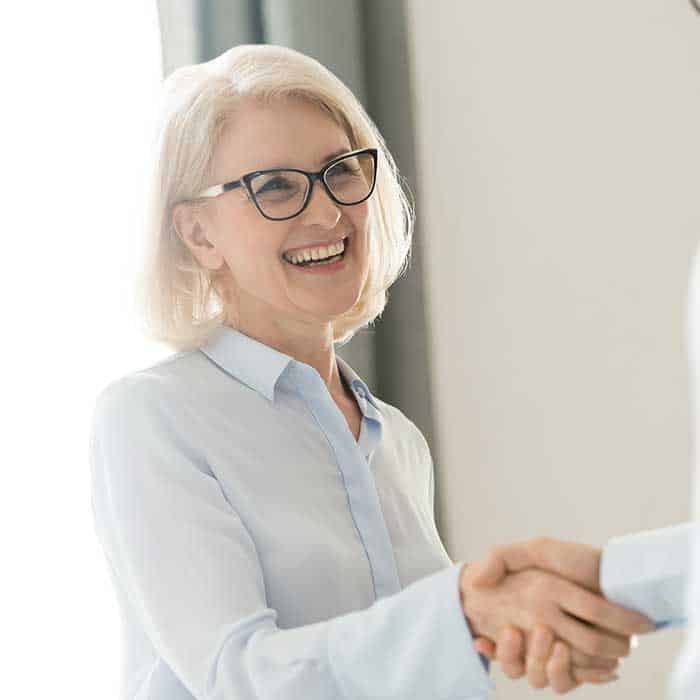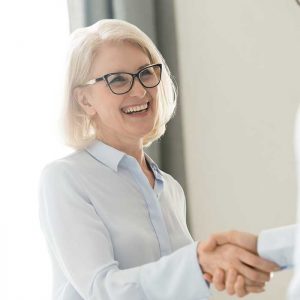 Credit Union Marketing Strategies to Drive New Member Acquisitions Higher this Year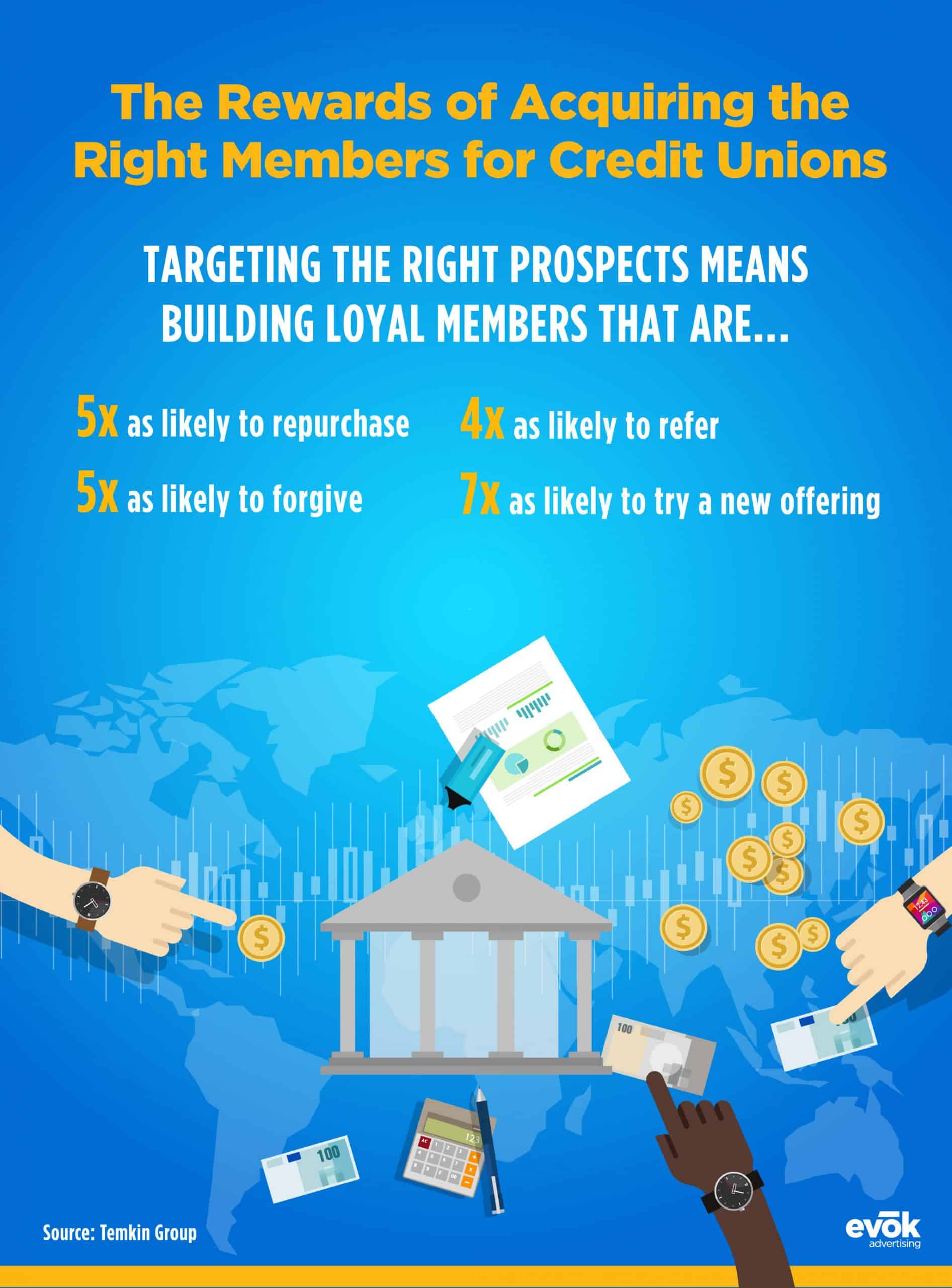 In today's competitive market, it's become more and more challenging to win over the trust of prospective members searching for a financial institution. The truth is, consumers are becoming more reluctant to trust new brands, or even more, leap banks to credit unions. But on the other hand, loyal members are becoming stronger and more receptive than ever. So, while it may take quality service and exceptional benefits to retain members, what does it take to acquire the right prospects?
Here's What to Expect in Today's Read:
What Is Member Acquisition Marketing?
How to Educate Prospective Members & Build Trust
Why Hyper-Target Your Audience Through Email Marketing
What it Takes to Increase Member Recommendations
Understanding Member Acquisition Marketing
Member acquisition is the blend of customer service and marketing to create a seamless process that takes prospects and makes them leads. In other words, it's the part of the member journey that goes from taking someone who has heard of your brand and ultimately converting them into members. Here's a breakdown of the member acquisition process: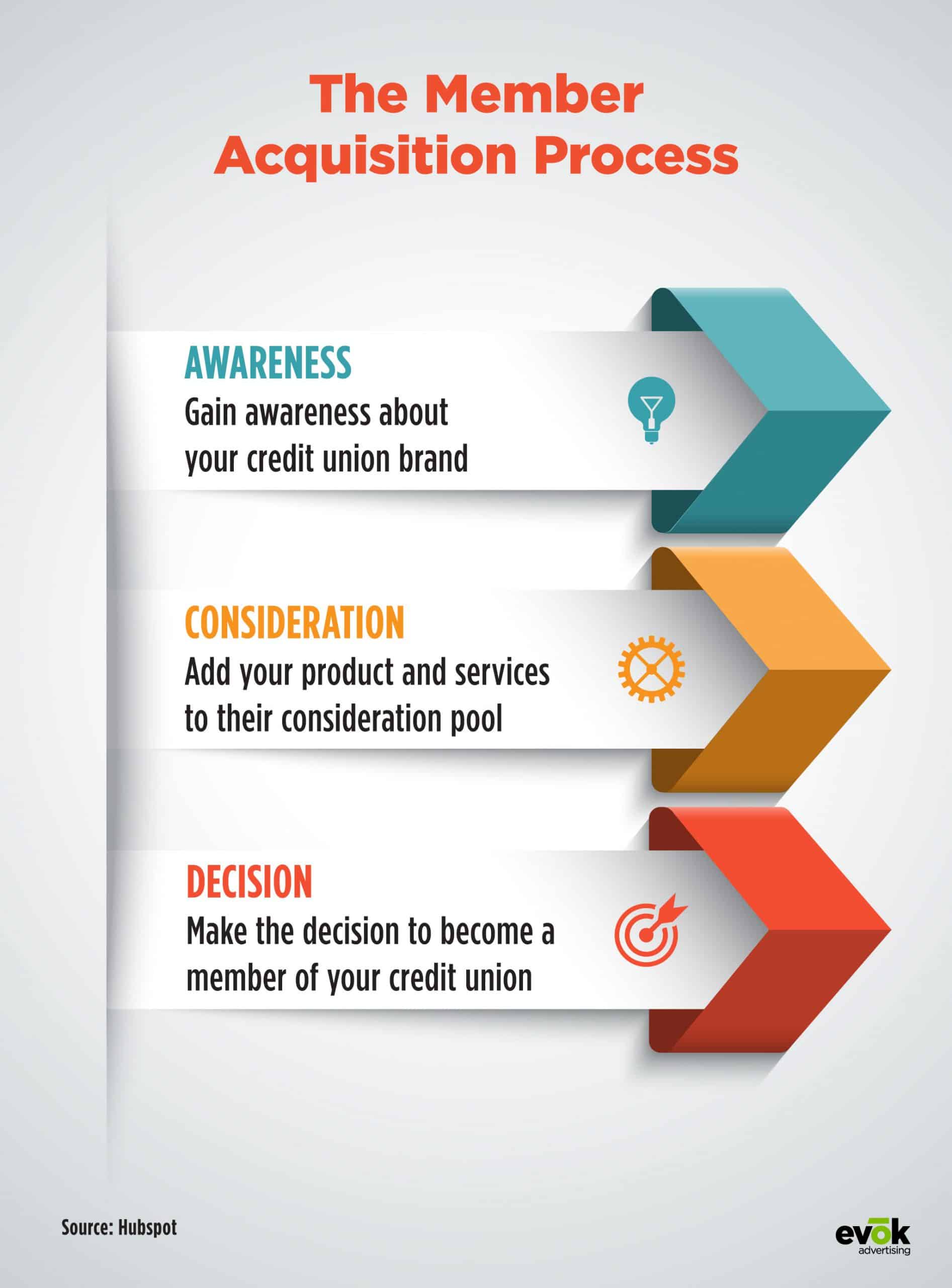 Through this journey, credit union marketers and customer service teams can collaborate to implement specific strategies that better market products and services to attain new members. That means credit unions must consider what it takes to drive key performance indicators, from brand image and awareness measurements to application openings. Above all, a solid member acquisition strategy can lead to even stronger member retention. Here are a few measurable ways your credit union can drive new member acquisition in 2021.
Educate Current and Prospective Members
Financial health and stability are top of mind for consumers this year, and many are looking to make smart financial decisions, whether it's as small as learning how to budget properly or as big as making the move to a new credit union.
That's why current and prospective members look to your financial institution for guidance and advice for everything from how to manage credit card balances to what it takes to become a first-time homebuyer. As a credit union marketer, you must establish your institution as a thought leader in the industry, and content marketing helps consumers solidify trust during the onboarding process.
From a lead generation perspective, content marketing is three times as effective and 62% less expensive than typical outbound marketing. Blogs are great tools to leverage SEO efforts for a marketing strategy, and they're shareable across other channels like social media. With consumers more informed nowadays, sharing bite-size information through social posts can be enough to empower your prospects to make informed purchasing decisions and even convert them to life-long members.
Hyper-Target Through Email Marketing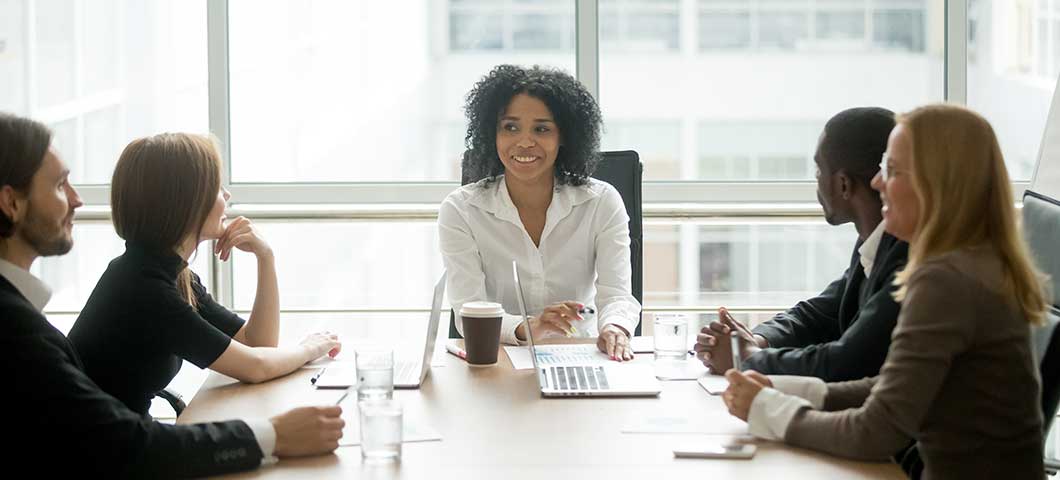 It's been reported that 52% of institutions get most new members through email marketing. Automated email campaigns are often used to target prospects through relevant offers or products. But before you send a product or offer to every address on your database, you should stop and think, "Is this relevant to the recipient?" If not, a missed target could be a missed opportunity for good. For example, if you send an auto loan offer to a recipient that just financed a car within the year, they may wonder how they got on your mailing list and hit the unsubscribe to avoid pesky emails.
Some questions to consider when hyper-targeting members could be:
Do they live near a branch location?
How old are they?
What is their occupation?
What are their interests?
What problems are they facing & how can your products or services help?
Start by gathering behavioral data or browsing prospect-facing sections of your social media community. With this, your credit union can build strong audience personas that target your prospects' interests and what benefits appeal to them most.
Offer Perks in Exchange for Recommendations
No one understands your credit union brand better than your current members themselves. They have first-hand experience with your customer service team and a better understanding of your website and mobile app's user-friendliness than most. So, if you play your cards just right, a satisfied member can lead to great rewards, and sometimes those rewards come in the form of recommendations.
According to Nielsen, 92% of people trust recommendations from friends and family over any other type of advertising. This is called word-of-mouth marketing, and it happens in one of two ways.
Organic word of mouth: This occurs naturally when a member reaches the member journey's advocacy phase and shares their satisfaction with your brand without incentive.
Amplified word of mouth: This marketing approach gives members an incentive to recommend your credit union to new or existing communities by offering something in return.
Quality content on your website and social media platforms can lead to increased organic shares and engagement by members, and in turn, lead to higher exposure rates to prospective members. Otherwise, consider launching a campaign that offers an incentive to spread the word. Our team recently created promotional pieces for one of our credit union clients that offered $70 to each member who recruited a family member or friend.
Strategize Smarter, Grow Stronger
Key Takeaways:
A solid member acquisition strategy can lead to even stronger member retention.
Establish your credit union as a thought leader in the industry through content marketing and help consumers solidify trust during the onboarding process.
52% of institutions get most new members through email marketing, so be sure to target your audience wisely through behavioral data and strong audience personas for a higher success rate.
Utilize word-of-mouth marketing, organic or amplified, to acquire friends and family of current members.
Member acquisition may be costly and time-consuming, but the benefits can be everlasting. A strong member acquisition marketing strategy can lead to increased member retention, more loan applications, and improved wallet share.