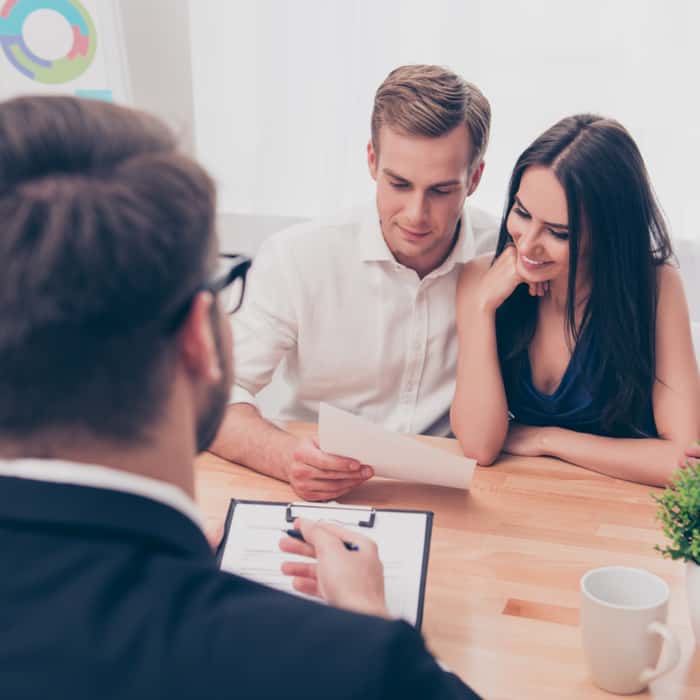 8 Ways Your Credit Union Marketing Agency Can Drive Member Retention
If you thought your credit union should solely focus on acquiring new members, then think again. It's been proven that only a 5% increase in member retention rates can increase a credit union's revenue anywhere from 25% to 95%. Why? Because members who establish a relationship with your brand already know the value of your products and services, therefore making them much more likely to invest time and money in your credit union as opposed to a prospective member who may be unfamiliar.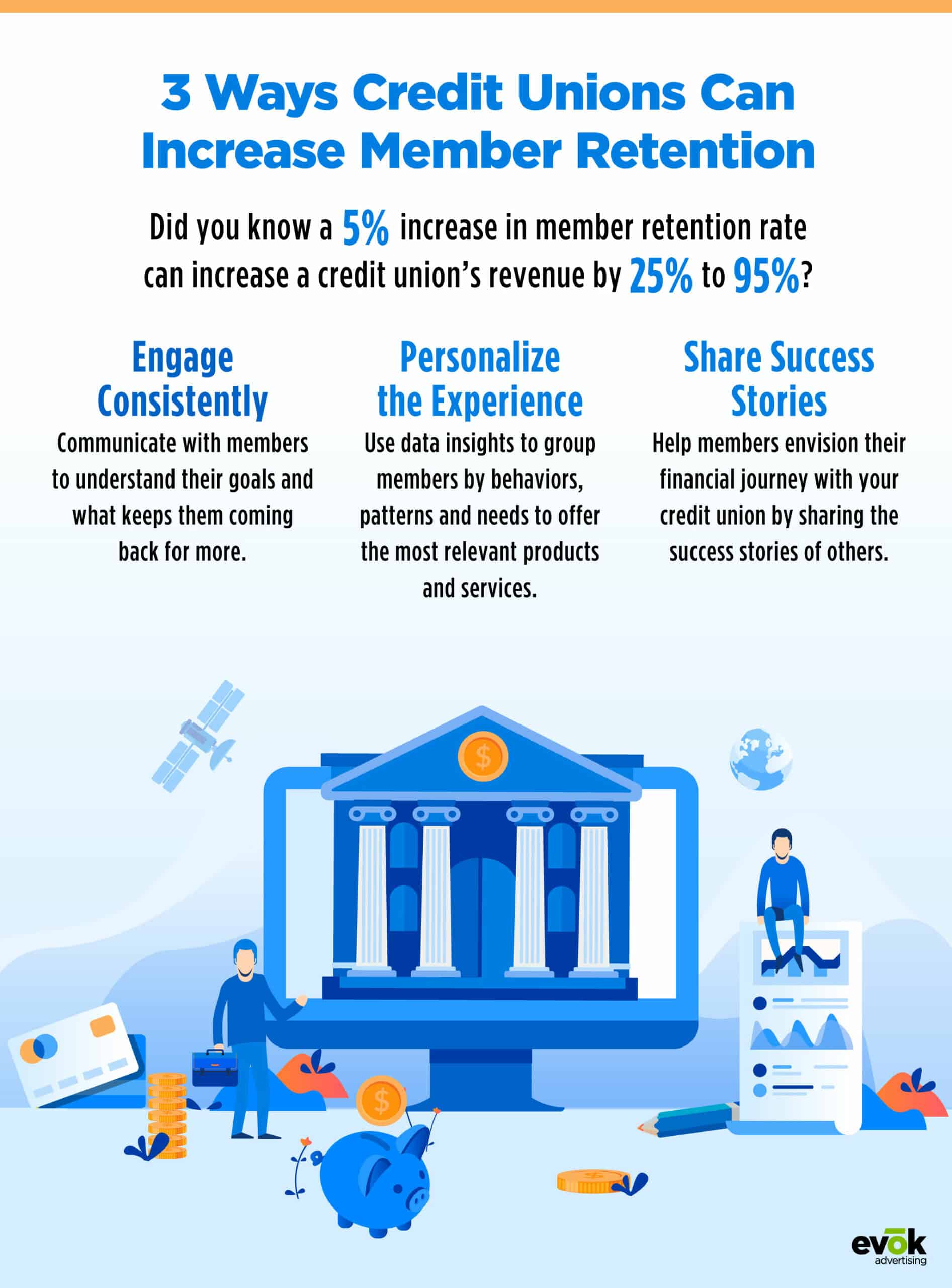 Member retention has become a widespread topic in the credit union industry, with marketers looking for the best ways to optimize their marketing budgets to the right audiences. While scouting new members is always a bottom-line goal for credit unions, establishing a strong onboarding experience for new members and building a relationship with current members can sometimes be more worthwhile. Here are eight ways credit unions can drive retention while strengthening the member experience.
How Can Your Credit Union Drive Member Retention?
Personalize Messages
Modern technology has upped the marketing game, giving credit unions access to in-depth insights about their audience segments and how to reach them. While generations like Gen Z demand personalized marketing to meet their needs, others like Boomers could benefit from a nudge to help them toward their next milestone. After all, your members joined for a reason–remind them why they chose your credit union and build a one-on-one relationship with a message that fits their financial standing.
Create a Member Communication Calendar
It's easy to let your idle members fall off the radar, but it's important to get them back on board and engaging with your brand before it's too late. A member communications calendar is a simple tool that allows credit unions to reach out and re-establish a relationship with members that you haven't heard from in a while. Let them know you're thinking about them by including an incentive, whether it's a cash reward or a third-party voucher.
Utilize Member Life Cycle
The member journey isn't always linear, but it certainly has some patterns. A consistent line of communication with your members can open doors to opportunities. For example, if a member is newly married, they may be shopping for low home loan rates soon after. Figure out where your members are in their life cycle and cross-promote your products by emails, e-statements, or in the branch.
Promote Interest-Bearing Accounts
Opening a checking account is an exciting time for young members who are just embarking on their financial journey. As they grow, so will their savings–this is a chance for your credit union to help them start their first investment by upgrading to an interest-bearing savings account. Once a member reaches $10,000 in the bank, it makes a good opportunity to share a few options about certificates of deposits and how to start a nice nest egg.
Launch an SMS Texting Feature
With 98% of text messages having an open rate, it's clear to see why credit unions that invest in a texting platform see more return on investment. Through this marketing tool, credit union marketers are able to customize messages and automate texts, so they can market to the right audience at the right time.
Create Member Testimonials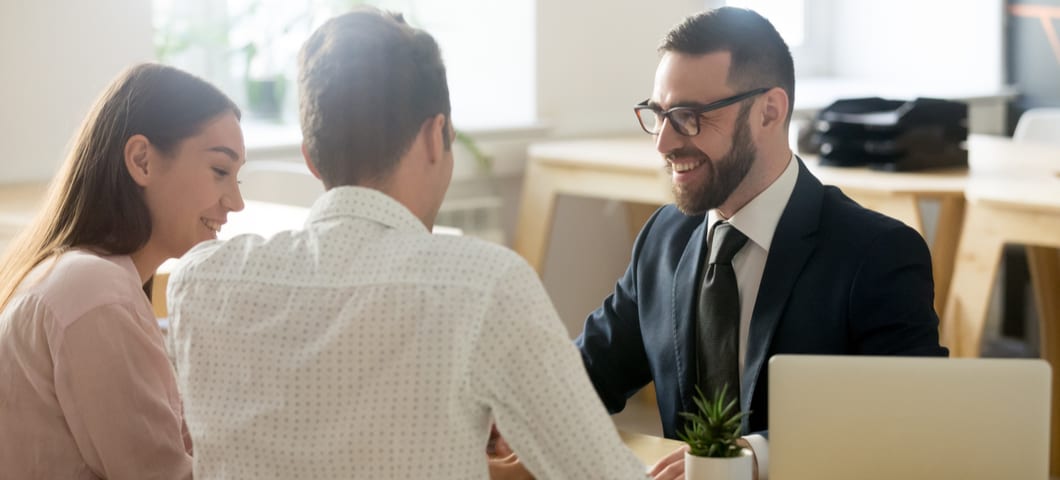 Member testimonials are a timeless marketing tool to help reassure current and prospective members why your credit union is a trustworthy financial institution for the long haul. If your credit union funnels in positive online reviews from members, then it might be time to recruit some of those members to share their success stories through a member testimonial campaign. This can help others envision a lifetime of financial success and solidify their trust in your credit union.
Start a Social Media Campaign
Your members should feel connected to your credit union through multiple touch points. While your mobile app and occasional emails share promotions, credit unions can use social media as an outlet to share fun facts, tips and even giveaways with followers. A little creativity can go a long way. Take this social media campaign we helped a credit union client launch for example; it engages followers with animated visuals while sharing a helpful message about financial basics.
Friends and Family Referral Program
Referral programs are one of the strongest leads for a credit union. In fact, word-of-mouth recommendations are the primary factor behind 20% to 50% of all purchasing decisions, with 83% of consumers trusting a referral from someone they know. A friends and family referral program builds a solid foundation for onboarding members while reassuring that current members are satisfied with their experience. By offering an incentive to members who bring in friends or family, you're one step closer to funneling in new members who have a higher likelihood of staying long term.
It's not to say you will avoid churn in your efforts, but you can definitely help mitigate some of the loss by implementing tactics to help strengthen the member experience. Ultimately, it comes down to listening to your members and what they're looking for in a credit union. If a member chooses to close their account, be sure to send a survey to ask what their reasoning was. After all, short-term goals can lead to long-term retention. Get started by implementing a few of these tactics, or talk to our team to find the best marketing approach for your credit union.