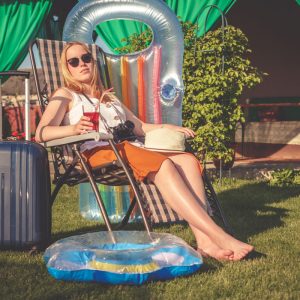 How Your Destination Can Capitalize on 2021 Travel Trends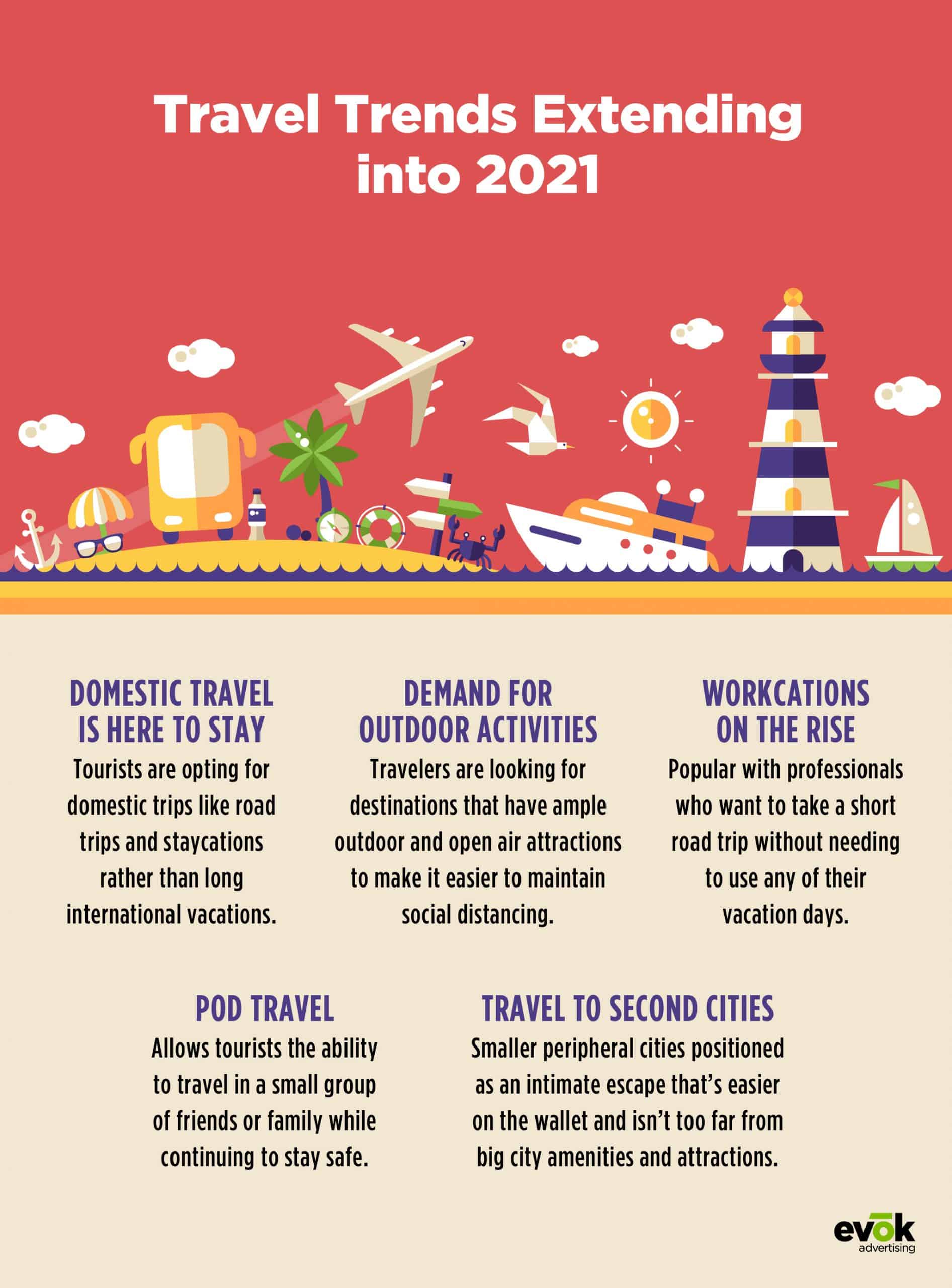 2020 has been a difficult year for many travel and tourism destinations as COVID-19 restrictions have kept travelers and families at home. However, the travel industry is gaining momentum as tourists are interested in finding new ways to travel safely going into the new year. Here are five emerging trends in the travel industry that you can take advantage of to bring more traffic to your destination in 2021.
Domestic Travel is Here to Stay
Due to COVID-19 travel restrictions, as well as the inherent risks of air travel, tourists are opting for domestic trips like road trips and staycations rather than long international vacations. Interest in booking large hotels has gone down; as bed and breakfasts and private rentals offer lower-risk and less crowded lodging options. Local or domestic destinations are an inviting, budget-friendly, and covid-safe opportunity for many families and young professionals to get a change of scenery without getting on an airplane. Focusing your marketing efforts towards local travelers within your city or state can bring attention to your destination as a quiet getaway to recharge rather than an activity-filled resort vacation.
Workcations on the Rise
Many companies have switched to remote work well into 2021, if not indefinitely. Some individuals have opted to switch to remote jobs permanently because of health risks, remote learning for their children, or simply the convenience and comfort of working from home. These individuals now have the freedom to travel pretty much anywhere and at any time, as long as they have a good internet connection and a quiet place for Zoom meetings. Private vacation rentals take center stage yet again as they are a quiet and budget-friendly option for professionals who want to take a short road trip and get a change of scenery without needing to use any of their vacation days.
Pod Travel
The idea of pod travel is gaining popularity as it allows tourists the ability to travel in a small group of friends or family while continuing to stay safe. Pods are usually small groups who agree to quarantine and travel together. These groups may quarantine together before and after their trip, as well as share common rules for staying safe while traveling together. Pods help to minimize the risk of passing illness to members within the group. Marketing your destination as a great place for small group travel will attract these "pods" to your area and provide a great opportunity to funnel them towards your local businesses and attractions.
Second Cities Travel
Tourists are opting to travel to "second cities," or a smaller and more intimate destination that's a few miles away from bigger tourist attractions. For instance, instead of traveling to a tourism hotspot destination such as Orlando, they might book a stay in Davenport instead. This positions smaller peripheral cities perfectly as an intimate escape that's easier on the wallet and isn't too far from big-city amenities and attractions. You can also use this opportunity to draw tourists to your local attractions as well. Entice tourists to explore the area around their lodging and enjoy the uniqueness of your destination.
Outdoor Activities
In addition to a heightened focus on safety, travelers are looking for destinations that have ample outdoor and open-air attractions to make it easier to maintain social distancing. Destinations like beaches and mountains have been very popular over the last few months. However, if your destination doesn't happen to have either beachfront or mountainous vistas, you can shift your attention to marketing other outdoor activities such as hiking and biking trails, camping, tubing, kayaking, or paddleboarding. If you need some suggestions for outdoor activities to promote, check out Do Orlando North's nature and outdoors page for inspiration.
Take Advantage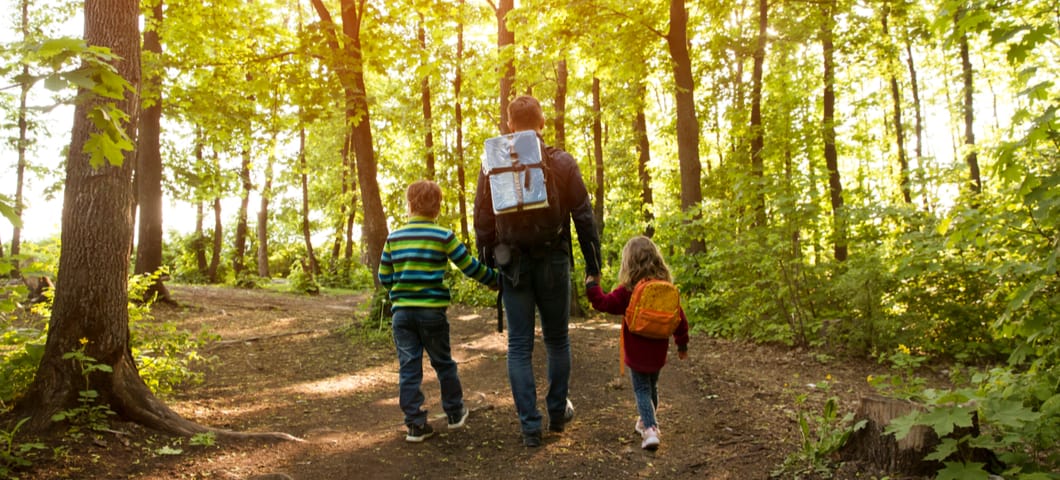 Your destination can capitalize on these travel trends by first and foremost marketing the safety measures being practiced in your area or within your local businesses. Be sure to discuss mask-wearing procedures as well as the availability of hand sanitizer dispensers, social distancing markers, and plexiglass dividers at your destination. Sharing these details with potential tourists can make travelers feel better about booking a trip to your area as well as help them feel prepared for any changes to your normal procedures.
Your destination should utilize visual messaging to families and young professionals to attract them to your destination for a quiet staycation, workcation, or small group travel. Use the charm of your unique destination to draw the attention of travelers looking for a "second city" destination that can provide budget-friendly accommodation and less crowding. Finally, focus your marketing efforts on local tourists and domestic travel as we roll into 2021 until borders are reopened for international travel.
The travel and tourism industry is still alive and well even after the difficult events of this year. Understanding these emerging trends in travel will help you inform your marketing efforts towards tourists who are still looking for ways to travel in the coming months.
Contact us now for more insights on how to attract visitors to your destination, how travelers plan their trips, and what's trending in destination marketing.