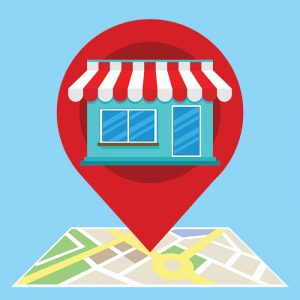 Essential Local SEO Tactics for Financial Institutions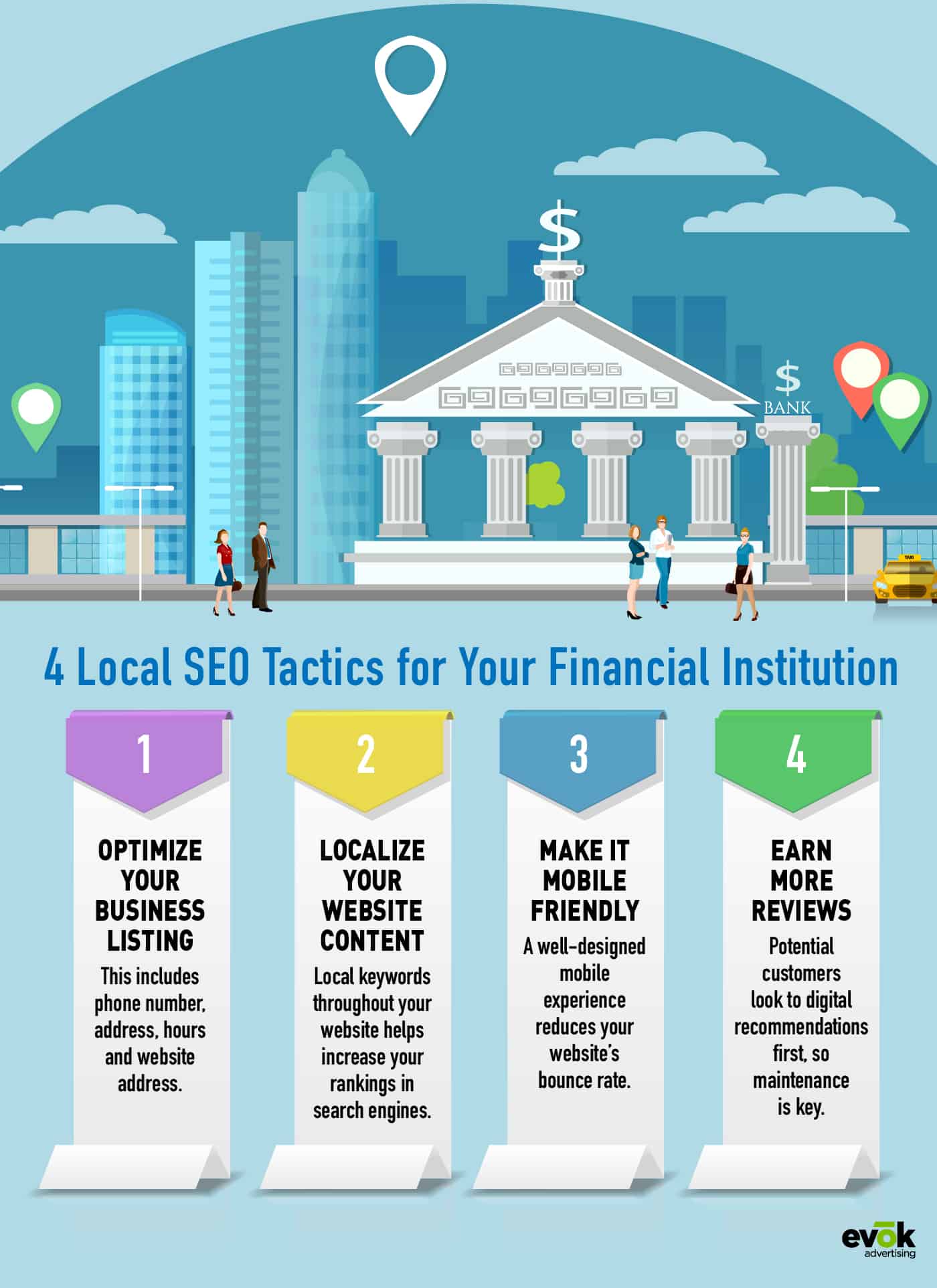 The Member Journey Starts with Local Search
Say, a potential member walks into your financial institution—what lead them to your branch? Well, to start, they likely searched your brand, found a branch that resides in convenient proximity, and now, they're eager to learn more about your services. This search funnel means you're already to the halfway mark of securing a new member of your financial family. While this is only half the journey, it's the uphill battle that many operators fail to target effectively. How did they find your branch? Why did they choose you over a competing credit union nearby? Your digital authority in the financial space, combined with your search visibility, can be the ultimate formula for onboarding new members and even retaining them.
Four out of five consumers look to search engines for local service providers.
Utilize Google My Business
Considering local and organic search brings the most ROI to financial institutions, Google My Business tops the list for most effective local SEO tactics. Complete Google My Business listings, on average, get seven times more clicks than those who don't utilize this tool. Why? Well, this Google suite product allows users to easily find your business profile, including location, hours, contact information and website address at just the search of keywords of, or related to, your business. The ease of access to this vital information allows users to make decisions quickly and with little research.
Another reason Google My Business is an essential local SEO tactic among financial institutions is the door it opens to your website's visibility. While many users search directly through Google, financial advisors forget the third-party sites and apps that rely on these listings to help locals, too. And best of all, Google My Business shares the insights you need to better your listing. These insights include when and how users are finding your website. Based on the information you've provided in the profile, the insights report provides what actions your potential customers take as well.
Enhance Your Website Visibility for Local Search
We've got two terms for your marketing plan—keywords and key phrases. These are the critical words that current and prospective members are entering in search engines to find the most relevant content. And if they're on the hunt for a new financial institution nearby, local keywords and key phrases will outperform the rest when it comes to local website visibility. For example, if someone searches "financial advisor in Windemere, FL," your business is likely to rank higher if these keywords semantically flow throughout your website content.
While this sounds like an easy task, financial institutions find it a challenge to place these crucial keywords on multiple pages without losing the natural flow of their content. That's why many financial marketers are utilizing blogs and optimized metadata to help enhance local searches. Whether you publish a blog on local charitable events that your credit union is involved in or include local keywords in title tags, meta descriptions, or URLs, you have a higher chance to win the race to higher rankings over your competitors.
Make it Mobile Friendly
Today, up to 70% of web traffic comes from a mobile device—and if your website doesn't uphold the standards of the average mobile user, you're missing the opportunity of a potential member. Mobile users also have a higher search intent than the average desktop user. For example, those who are searching on a desktop are most likely at home or work. Home-based searches are less likely to act instantly and more likely to be informational searches. Mobile users, on the other hand, are usually on the go and ready to make decisions quickly. Luckily, there's a simple solution for this audience: for every development, tweak or update on your website, make it compatible with mobile.
Google's ever-changing algorithm once looked to mobile-friendly websites as a bonus feature to desktop, but now, they're transitioning to mobile-first indexing. Mobile-first means Google crawls your mobile site and ranks it based on how it would perform on a cellphone, tablet, and wearables. So, it's vital for current and future business websites to get on board and get ahead of the game by paying close attention to design, user experience, and of course, local search.
Earn More Member Reviews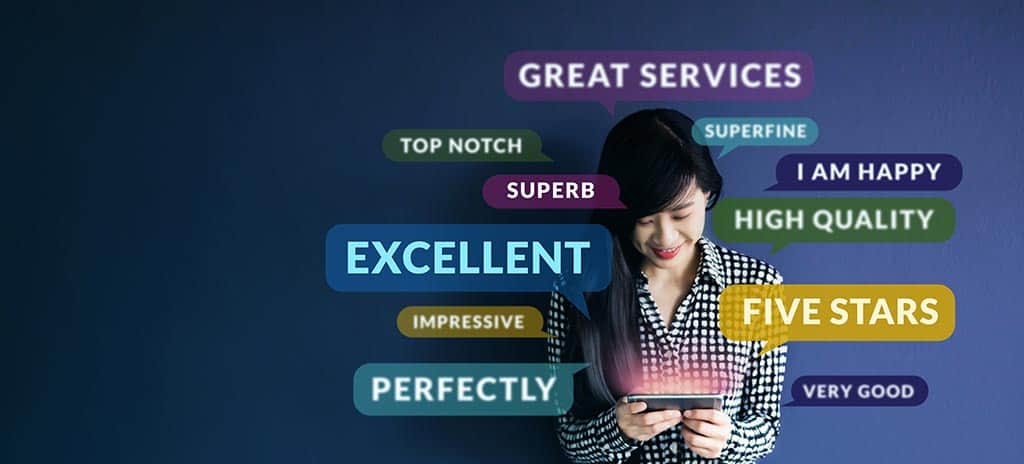 Major review platforms hold the bulk of your current and prospective members' trust levels. Member reviews can be nerve-wracking; it's a core part of your financial institution that you don't have full control over. Local searchers are beelining toward your member reviews to get a transparent look into your bank or credit union and see if it's the right fit for their needs. On the one hand, you want to encourage member reviews to boost your ranking in local SEO; on the other, you want to make sure they're positive.
Striving for the top rank for "best financial institution near me" requires some major maintenance, especially when it comes to your member reviews. Luckily, with the right team and experience, you can set the tone of your review page. This strategy includes, but isn't limited to, timely responses, empathizing with members in the case of a bad review, and taking action to fix it fast. Small steps lead to significant results, and the more you nurture your review pages, the better rating and ranking your business listing will have on search sites.
Stay on Top or Fall Behind
Local search is now more critical than ever. With the rise of financial institutions competing for SERPs and the everchanging algorithm for Google's rankings, staying up to date with the latest local search tactics will help your bank or credit union come out on top. Your new and improved digital marketing strategy with local SEO can optimize your online presence, boost traffic and leads, and build a trusting relationship between members and your brand.