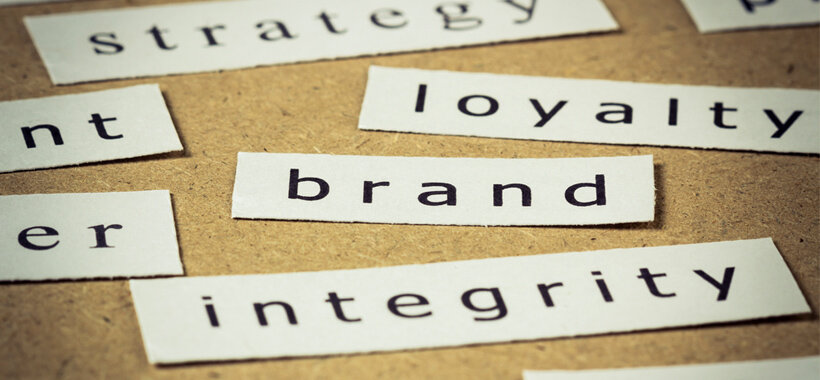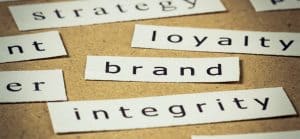 Establishing Strong and Lasting Brand Reputations for Credit Unions
Take a minute to think of the top five most valuable brands according to Forbes.com – Apple, Microsoft, Coca-Cola, IBM, and Google. Although you may not realize it, you associated a specific thought (whether it was negative or positive) with each of these brands. These conclusions and brand identities that become second nature to us are exactly what credit unions should strive for when marketing their brands to potential and existing members.
Companies spend copious amounts of time, money, and resources to ensure that their brand has a positive status in the minds of consumers. In the digital age we've entered, the brand story that consumers find online holds ever-increasing importance. The question is, what gives value to a brand? Some believe it's simply the ability to sell goods and services at a maximum price. I, however, disagree. There are numerous components that make up the value of a brand. For credit unions, it isn't always about the service provided, but about the emotions and thoughts evoked in the member's mind. Keeping these points in mind, here are some important aspects to remember when communicating your unique value and building a strong and lasting positive brand reputation for your organization.
Establishing a Member First Brand Image
The first step to establishing a positive brand image is determining what sets your financial institution apart from all the others. Is your credit union's goal to assist in the development of the local community? Is it to assist members of a specific organization? Reference back to the founding of your credit union and once you have discovered its purpose, make sure to share it with existing and potential members. Sharing the ways your organization benefits its members, is a great way to begin establishing a positive brand image.
One example of a positive way to nurture your image and communicate to your members that they come first is to tap into social media. Consumers enjoy being part of their favorite brands, and by building a strong social media presence and relationship with your members you are creating a community that will help nurture your credit union's image on your behalf. However, despite the work you put in building a strong community both online and off, no brand is completely immune to a crisis. Past examples show, however, that credit unions with strong brand presences are more likely to survive the crisis and rebuild their image in the eyes of the consumer.
Show, Don't Tell
Now that you have established what makes your organization unique, it is time to share your values with your following. Notice how I used the word share instead of tell? That is because members will be far more willing to listen to you if you speak to them on their level instead of forcing the information upon them. Find ways to engage with your members and share your story on a one on one level. A great way to do this is through managing a blog.
A blog housed on your credit union's website is a pull medium, attracting members to your content instead of pushing it onto them. Once on your site, members will have the opportunity to explore your content and see how you truly can benefit them. This strategy allows members the opportunity to read more on your organization's values at their leisure. When writing content for your credit union's blog make sure to focus on the relationships your credit union is building with its members and throughout the local community.
Stand By Brand Promises
Establishing trust is a key component of any successful credit union. Not only does a successful credit union nurture their image and listen to the needs of their members, but they also deliver on the promises they make. An additional note is that strong brand promises don't necessarily have to relate back to the products you provide. A strong brand promise can be a statement of what your credit union promises to be to your customers. In order to ensure that your members feel that the brand promises are being upheld, make it a regular practice to monitor review sites and social media platforms to see what members are saying about your organization. This is where you're most likely to see honest feedback, thoughts and discussion. Do they feel you're maintaining the brand image or pillars you stand for?