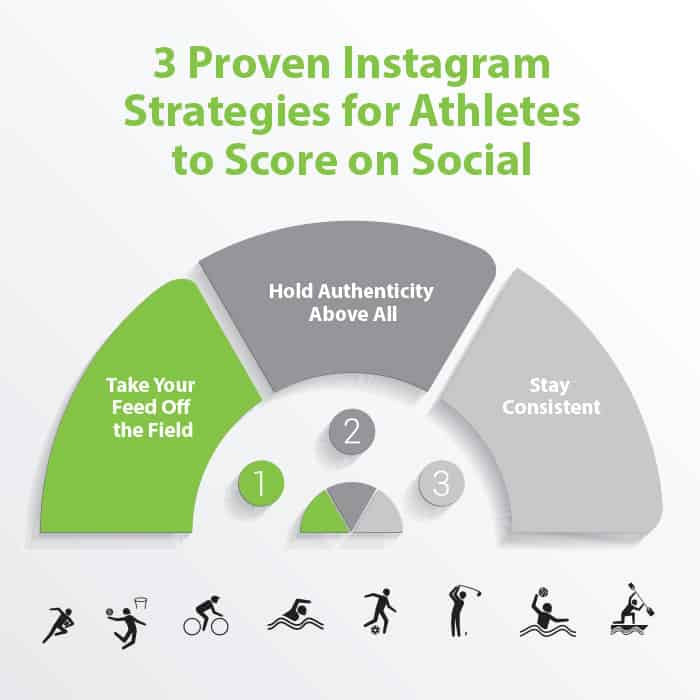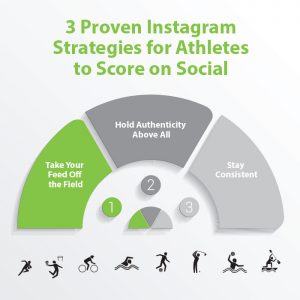 3 Proven Instagram Strategies for Athletes to Score on Social
How Athletes Can Strengthen Their Personal Brands on Instagram
From finding a dinner recipe to keeping up with current events across the globe, we turn to social media for just about everything. Beyond a seemingly endless pool of content, platforms like Instagram also present equally vast opportunities to cultivate a strong personal brand, particularly when it comes to professional athletes and other public figures.
When leveraged strategically, social media can be a game-changing tool for fan engagement and personal brand growth. But there's more to a winning social strategy than meets the lens.
Whether you're in the big leagues or still training to get there, check out our top three tips for athletes ready to make plays on Instagram.
Take Your Feed Off the Field
As an athlete, tweeting from early morning practices or sharing shots of the packed stands at your big game will undoubtedly play a big role in your social presence. Although fans cheer for a behind-the-scenes peek into the world of professional sports, they're just as interested in getting to know the person behind the player.
Maybe you're a foodie or amateur chef who spends every free moment whipping up feasts for friends. Or, perhaps your case of wanderlust has taken you around the world a few times over. Maybe, like Stephen Curry, there's nothing you treasure more than a day with the family. Wherever your passions lie, sharing peeks of what you love to do once the final buzzer goes off gives fans, and even recruiters looking for their next star, a better idea of who you really are.
Hold Authenticity Above All
Sponsored posts and paid brand partnerships are a vital part of any athlete's social strategy. After all, it's you, and other influencers like you, changing the way brands promote their products.
But, remember, when it comes to social media, authenticity is key. If you're posting about products you don't believe in, your followers will catch on. Protect your status on social by carefully considering every brand partnership you are offered to determine if it's a good fit. A good rule of thumb to get you started is to only share what you would buy yourself.
When it comes time to hit publish on that post, ensure you're presenting the partnership in a way that's true to you, whether it's through humor like Tom Brady's promotion of TB12 or by tying it back to your goals like Simone Biles did for Hershey's Gold.
Stay Consistent
Like practicing for the season, consistency is key to building an engaged social following. With changes to platform algorithms focusing on engagement over other metrics, ensuring your followers are consistently seeing you in their feeds comes down to keeping your profiles active.
However, with 3 a.m wakeup calls to keep up with a demanding training schedule, replying back to comments or direct messages on your social channels might be the last thing on your mind. And, during these busy seasons, there's nothing wrong with enlisting a little help.
Hiring a social media agency to manage your profiles means you can continue to showcase your personality, fan appreciation and lifestyle across social networks, minus the hours spent tapping away on your phone. It's a win-win.