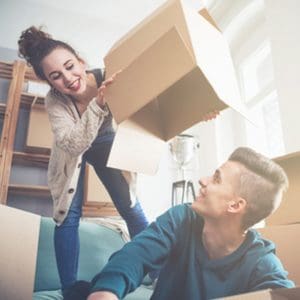 What Do Millennials Want in a Home and How Do I Sell it to Them?
Millennials are currently the largest group of home buyers in the market and are changing the industry. If you want to sell your homes you need to understand what millennials want in a home.
This generation is growing up. They are beginning to start families and want to invest in a home. Most in this age group will be first-time buyers and are very financially savvy—they want to keep their payments within their monthly budgets. They most likely grew up with parents that were affected by the home crash and are wanting to buy a home that will not break the bank.
This generation has also grown up with smart devices, so they are shopping for home choices on the Internet prior to seeking a professional's help. Once they find something they like, they will contact a real-estate professional mostly for help in completing contracts and negotiations—less for finding the house and more to facilitate the transaction. Real estate agents can also expect that the millennial will negotiate their commission rates and ask for it to be discounted on both sides. This generation is looking to stretch their dollars in any way they can.
Where Do They Want to Live?
Millennials are working from home, so commuting times are not as big of an issue as they once were. They are looking for a location in the suburbs—moving away from the city due to wanting to start a family and the cost of city living seems to be the trend. Prices in the suburban areas tend to be more affordable for this generation, so this is where they are choosing to live.
Realtor.com analyzed search data from August 2016 to February 2017 and found that the top 10 cities for millennial home buyers were: Salt Lake City, Miami, Orlando, Seattle, Houston, Los Angeles, Buffalo, Albany, San Francisco, and San Jose.
Home Buying Trends for Millennials
Millennials are looking for certain things in home ownership. Here are some of the most popular trends:
Buying homes to make room for their dogs and their growing families. They are looking for outdoor spaces and homes with four bedrooms.
Entertaining is important. Outdoor grills, decks, pools, and an open floor plan are all important features. This generation no longer wants the formal dining rooms and living rooms that their parents did. They want more open and usable space. Large windows that open and overlook nice views and large doors that open to let the outside in are great selling points.
Technology is very important. Lots of outlets to charge devices, strong cell phone service, and wireless Internet are major factors in their home decision.
Preference for homes that are ready to move in. They work a lot and do not have time to make changes and remodel a home. This is good news for new home builders.
Waiting longer to enter into home ownership. Often times they are skipping the smaller starter home and buying a larger, more luxurious home later on.
Community is very important. They want to socialize and interact with their neighbors. A community that has shared spaces like parks, gyms, club houses, and community pools is a great selling point.
Energy efficient,  "green" homes that help the environment are a huge plus.
Design Characteristics
This generation is looking for different things than older generations. They want more basic, low maintenance homes. They do not want a lot of work at home, so they look for fake fire places, faux wood floors, and smaller yards. They do not have rules on what is proper and do not want formal spaces—a more open concept is more appealing.
Industrial and farm house looks with splashes of color are most popular design looks now. Comfortable and functional furniture are more important than just stylish looks. With the help of websites like Pinterest, Houzz and Etsy, this customer is looking for what they want and getting ideas from these sites. When they meet with their designer, the decision-making process goes quickly. They just want the designer to guide them and make their vision happen.
Millennial Home Buyer Statistics
The millennial generation is representing about 45% of all home loans currently being processed, so home builders should find creative ways to attract this generation. Starter homes are in short supply, and the prices on homes are rising. When a home goes up for sale it is not on the market for long.
Millennials will be looking for different options for their home buying experience, and this is where new home builders can attract them with the right home. The challenge that millennials have right now is that the home prices are rising, and rents are rising, too. It is harder and harder for millennials to save for a home. The best news for millennials is the low interest rates being offered. These low rates will open up more possibilities for this new home buyer.
[evoker_snippet]