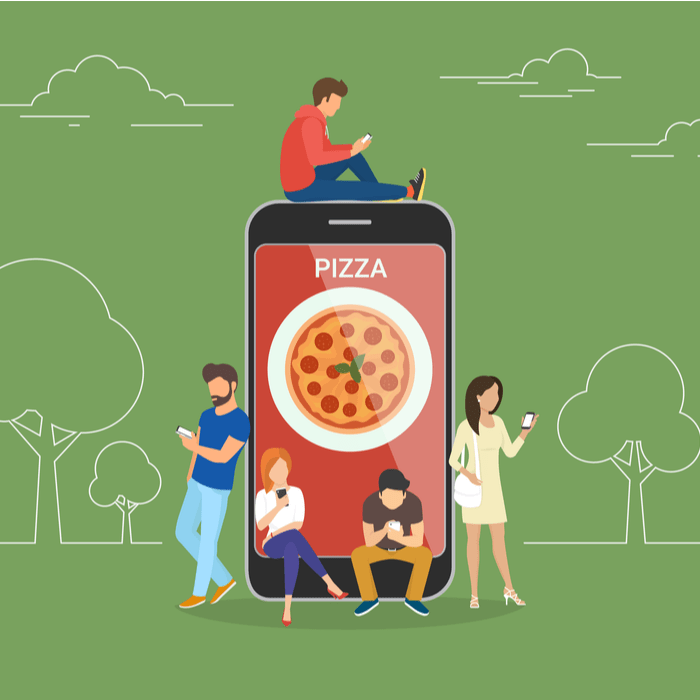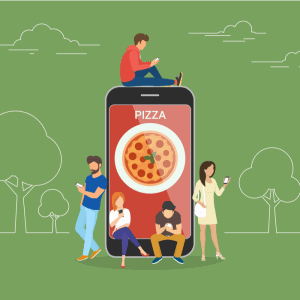 Mobile Technology Is Changing Restaurant Marketing: How Do You Adapt?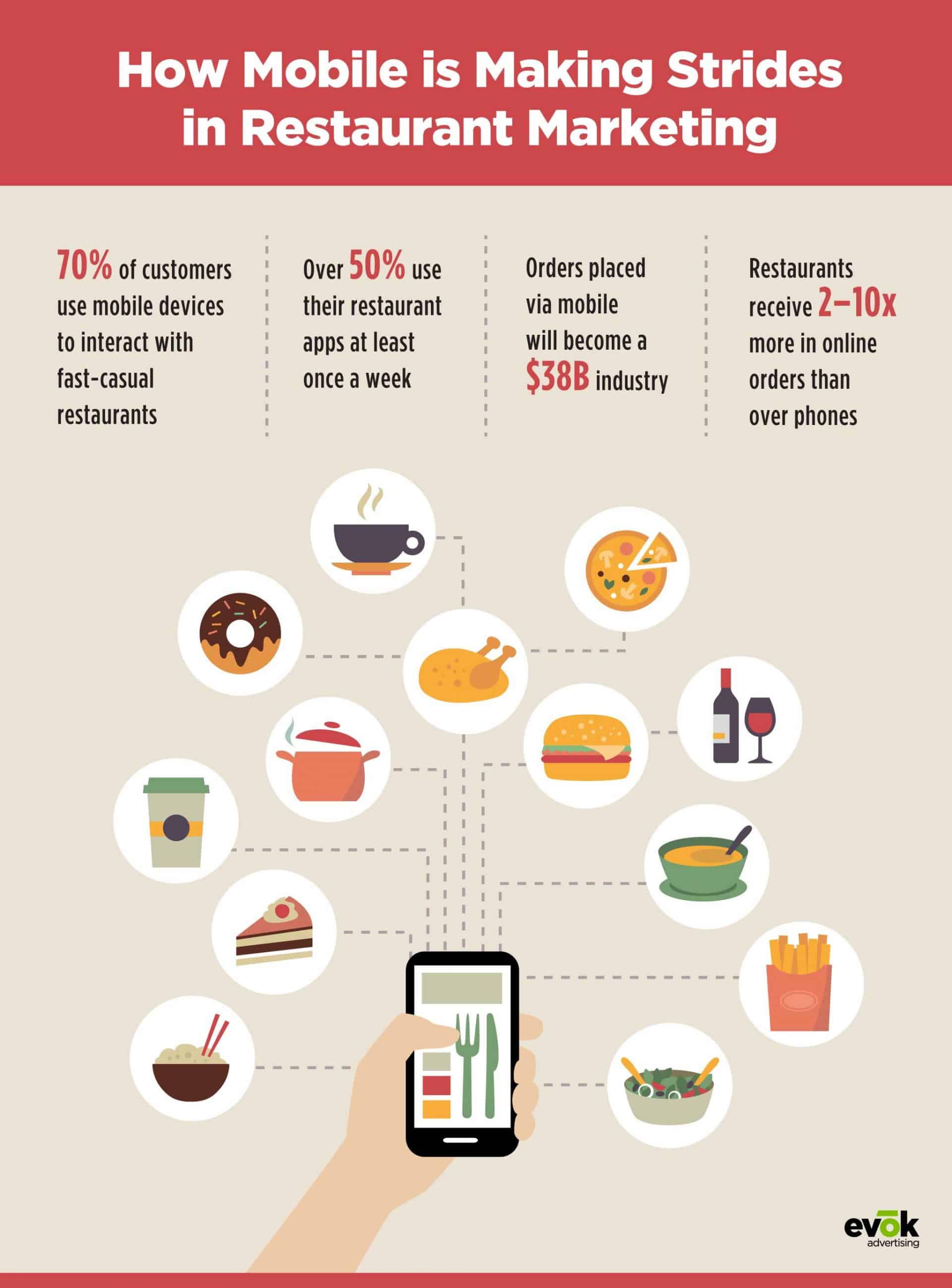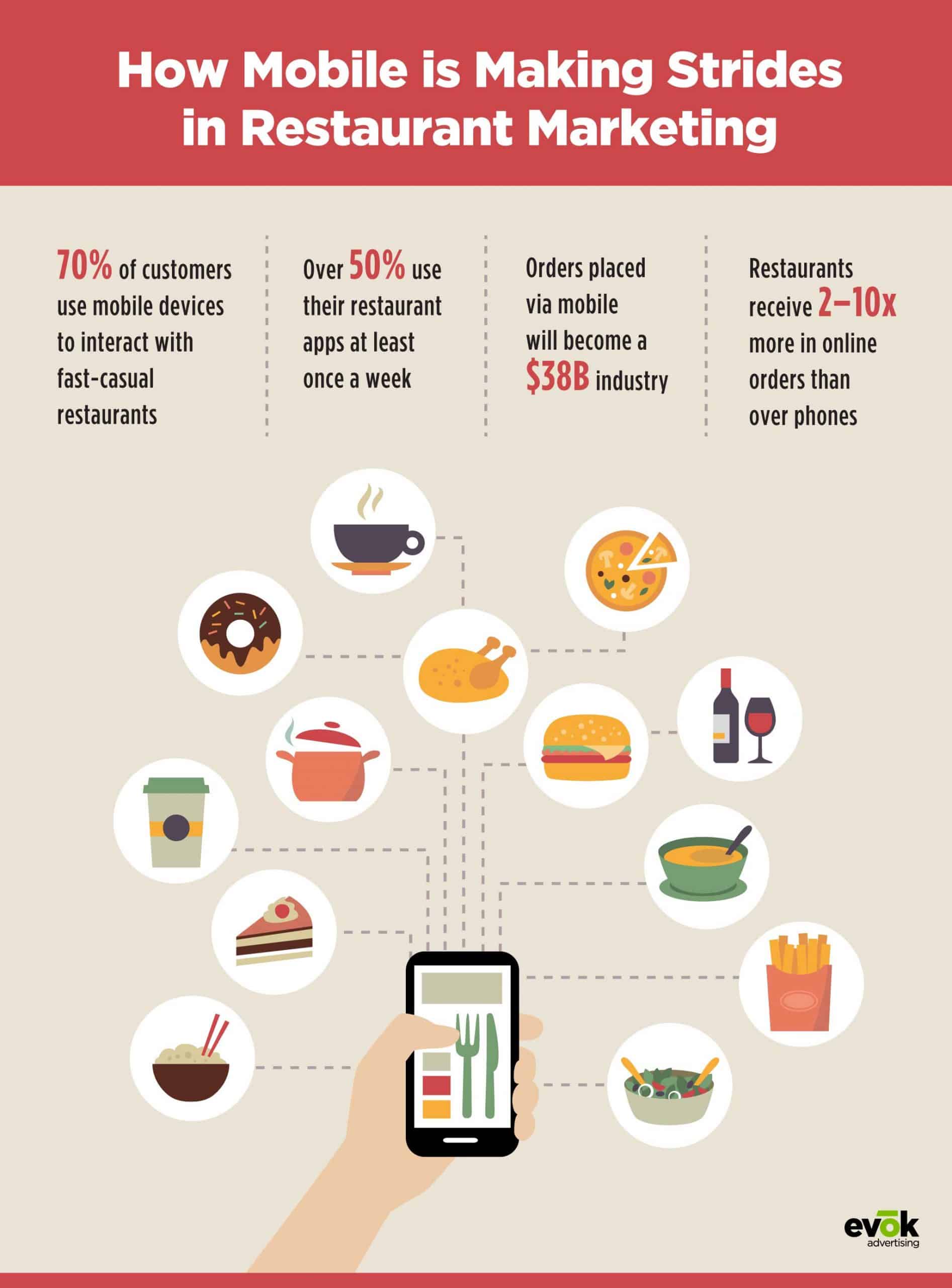 This year has introduced restaurants to a new and improved way of dining. As restaurateurs settle into COVID-friendly operations, they are simultaneously finding ways to make the dining experience memorable in spite of the underlying somber feelings the pandemic has brought on.
Social distancing orders and mask mandates are overstaying their welcome, and restaurant operators are looking for ways to create a "COVID-proof" experience for guests. It's taking more than Coronavirus messaging to ease the minds of customers, and the answer lies within the phones in their pockets.
Mobile technology has become an integral part of the restaurant industry and a system to improve frontend and backend operations. But even with the rapid surge in mobile tech, 62 percent of operators expressed doubt in their ability to keep up with the changes it brings. The pandemic has presented a wake-up call to restaurants failing to adopt mobile features, and the future demands a digital presence to win over customers. Despite the challenges, mobile technology has brought incomparable returns, and we've gathered the trends that are proving to stay for the long haul.
Enhanced Efficiency
Time is money, and mobile-ordering apps are a proven driver of sales for restaurants that utilize the feature. These apps are more than just getting customers their orders in a timely manner, it helps restaurants streamline their operations for a smooth sailing process through the lunch hour, dinner rush, and everything in between.
Mobile apps can give restaurant operators the control to save a customer that arrives at your restaurant and gets discouraged by long lines at the register and drive-thru. By ordering before arrival, customers feel in control of their food and when it will be ready without the worry of long lines. This not only eliminates the time it takes to place a food order in-store but also reduces the amount of staff needed to complete the order. Plus, hosting your customer base in a digital atmosphere can lower the likelihood of inefficient cash transactions, counterfeit bills, and the need for more frequent cash collections due to fewer cash transactions.
Multi-App Integration
As mobile technology continues to evolve, so does the way customers search for restaurants, place orders, and leave reviews. This goes beyond just a restaurant's mobile app or performing a simple Google search to find information about a restaurant—it expands to other apps and voice tools that offer a new level of convenience for customers.
Multi-app integration has opened up unlimited opportunities for restaurant promotions and those that aren't keeping up are falling behind. Voice tools and apps like Alexa and Google are introducing a form of restaurant marketing that operators are forgetting to consider, and preparation for this form of marketing are putting some restaurant operators ahead of others. Restaurants that are prioritizing this audience segment by integrating voice command tactics into their marketing strategy are seeing a great return on their spending. In fact, an estimated 25 percent of 16-24-year-olds use voice search on mobile, and 50 percent of people are now using voice search when researching a product.
Early adopters like Wingstop found that the voice-activated tool challenged them to rethink the ordering process from the ground up. After users link their accounts to voice-assistant tools like Alexa, only then are they able to make commands like "Alexa, order wings from Wingstop." But the journey to make this possible wasn't easy. Without a screen to look at and confirm their order, Wingstop had to build an easy-to-follow script that can be universally used. The popular fast-food chain worked with Amazon to resolve any issues and successfully launched the feature, ensuring the system was easy to use from a customer's standpoint as well as employees.
Digital-Only Menus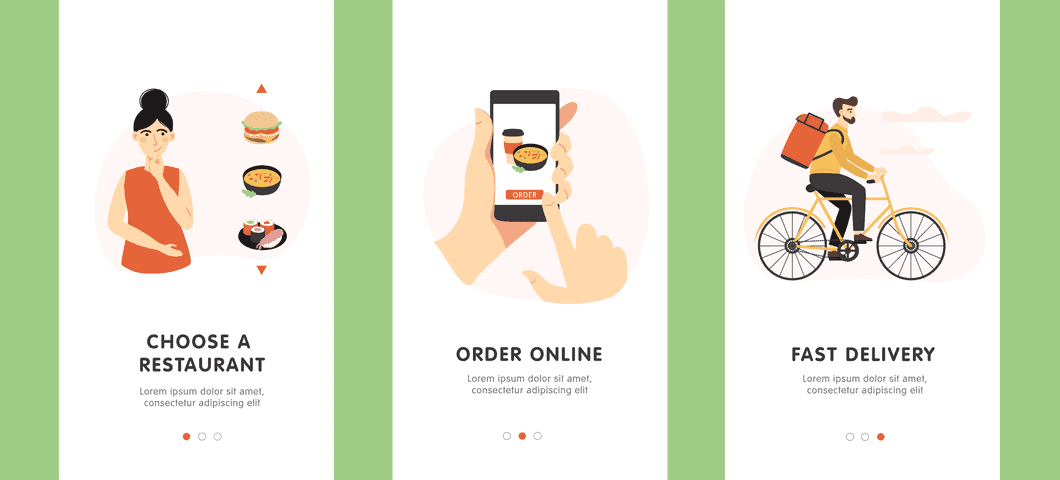 Gone are the days when "foodstagramming" was the only reason phones would come out when the food did. Today's pandemic has redefined the role of technology during a dining experience, and digital menus leave customers to browse their phones instead of flipping through a menu. With just a simple scan of a black-and-white pixelated square on the phone, customers gain direct access to the restaurant's food menus and drink specials.
This new standard has inspired restaurants to transform their menus to be more than just digital-friendly but curated to satisfy a variety of demands. Whether it's modifying the menu to include gluten-free, vegetarian or dairy-free options, or featuring items that fit dietary lifestyles like paleo or keto, small changes have made big impacts.
Sweetgreen, an American fast-casual restaurant best known for salads, debuted their Collections platform to do just that—cater to the needs of their customers and offer menu selections designed to steer their purchasing decisions. Company research showed that 37 percent of their customers had dietary restrictions and 73 percent are interested in finding ways to indulge in seasonal ingredients. This innovative approach just turned their 24-item menu to 60 ingredients with unlimited combinations.
Mobile Tech is a Must
The restaurant industry is evolving fast and mobile technology is no longer an option, it's a necessity. The pandemic has set new standards for the dining experience and it's up to restaurant operators to stay ahead.
"Mobile technology in the restaurant marketing industry is more than just apps and payments. It can also provide new outlets that allow any restaurant to track its inventory and staff productivity more accurately."

Lindsay Hayhurst, Account Executive and Restaurant Category Captain
Smartphone and digital integrations have revolutionized the way restaurants think, operate, manage, and customers are no different. In order to connect with your customers, you have to connect with their lifestyle, whether it be through the voice assistant, personalized digital menus, or mobile apps. Mobile technology gives restaurants an advantage, but ultimately, puts the customers in control—a true victory all around.