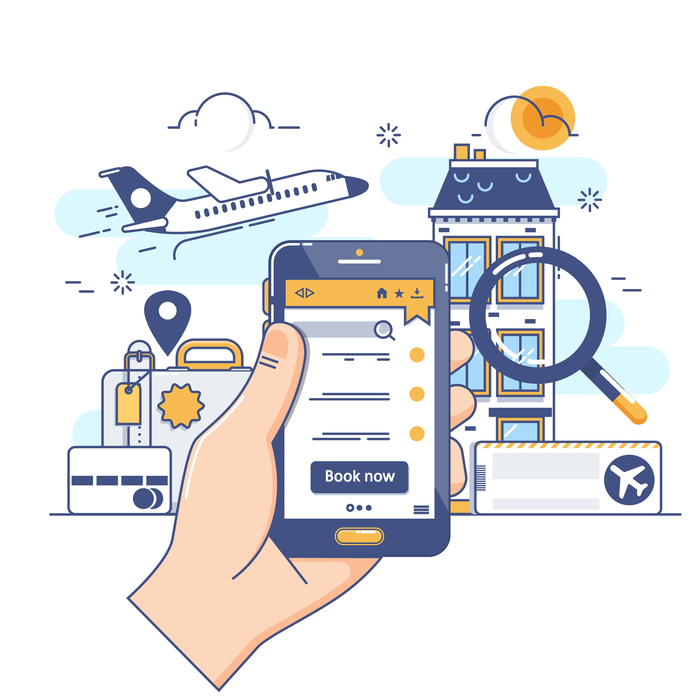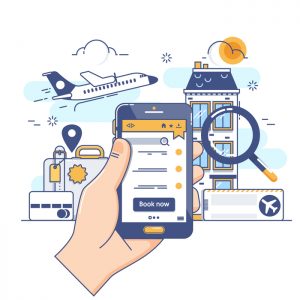 Mobile Travel Marketing: How to Put Your Destination on the Digital Map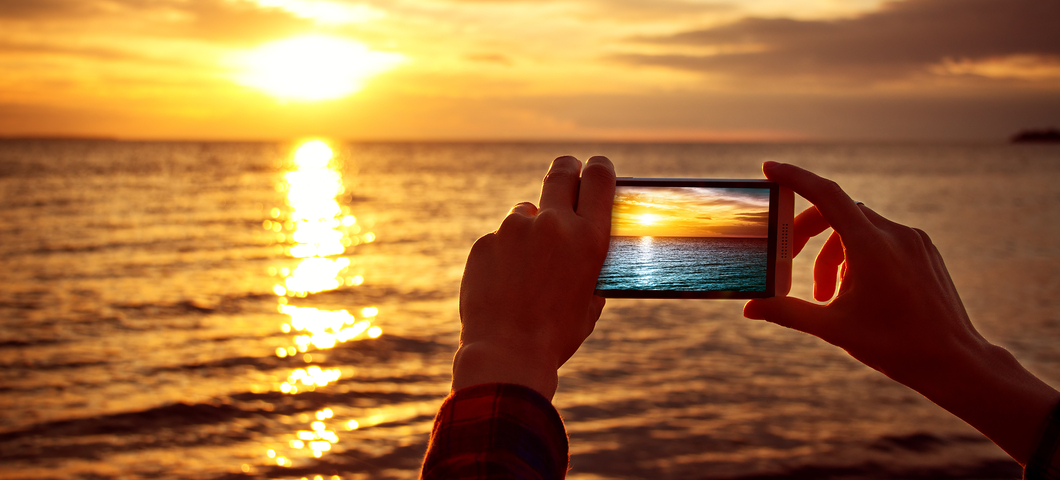 According to the World Travel and Tourism Council, global travel and tourism contributed a record-smashing $8.8 trillion to the world economy in 2018. Our home base of Orlando alone saw a 75 million visitors the same year, pouring $70 billion into the local economy. Travel and tourism is officially the second fastest-growing sector in the world. But it's likely you already knew all of that. This quick refresher is intended as a reminder of what's at stake—there are trillions of dollars "up for grabs" and destinations savvy enough to reach travelers at peak decision-making moments are bound to reap the rewards. And in today's digital marketing centric world, those strategic efforts start and end with mobile travel marketing.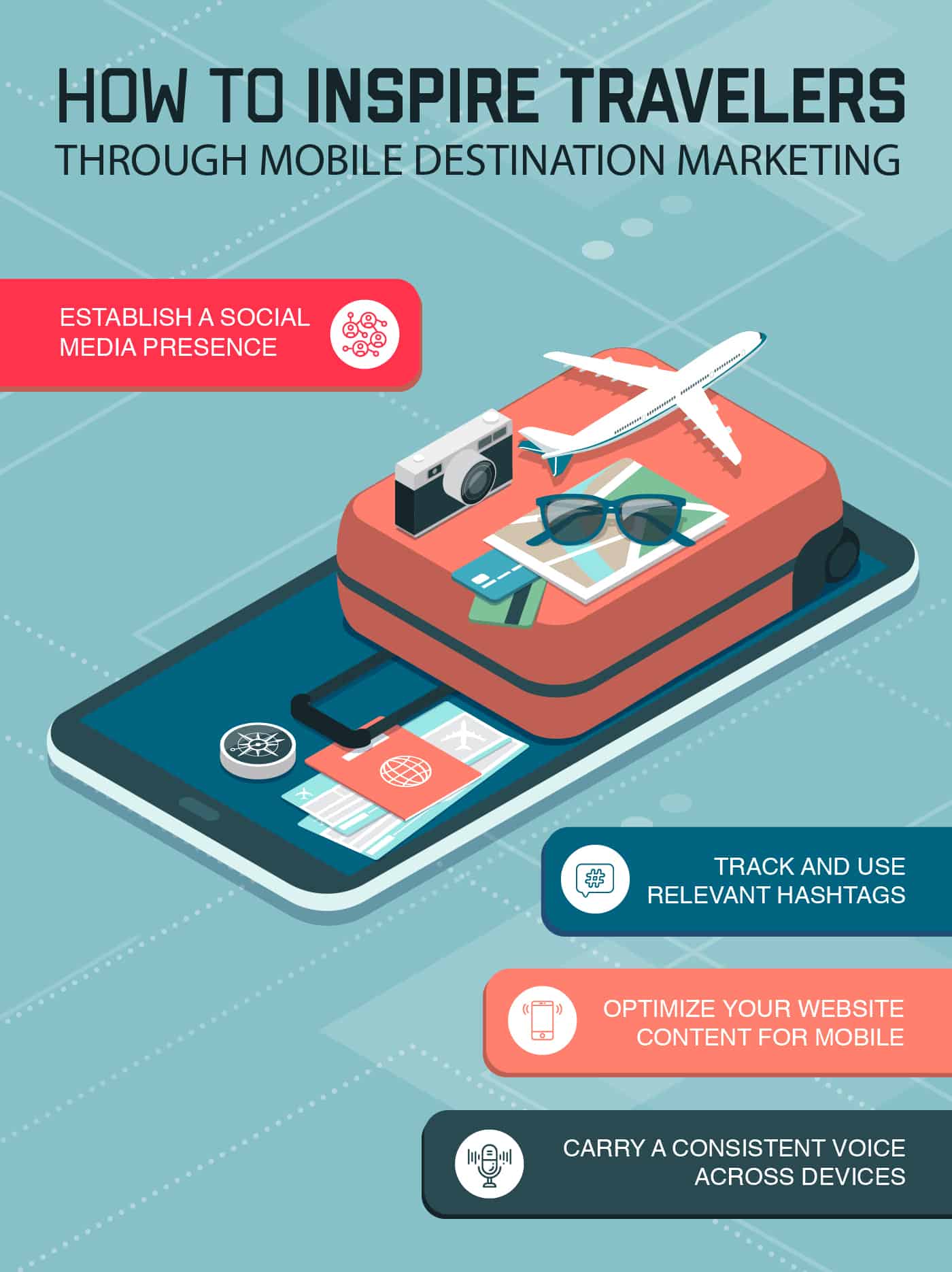 3 Areas of Focus for Mobile Marketing for Destinations
Establish a solid social media presence
Businesses across industries have turned to social media to market their goods and services to a wide and diverse audience. And travel is one of the most popular categories of content found in the social media universe. From families to influencers, social media users increasingly share their experiences exploring new or favorite destinations, effectively making social media a digital travel guide for those planning a trip. The numbers don't lie—40% of Millennials consider "Instagrammability" when selecting their next travel destination.
For destination marketers, this affinity for social sharing creates a strong avenue to raise awareness and drive visitation. But only if you play your cards right. Just as social media users have become more creative and immersed in sharing platforms, they expect brands to keep up.
Your destination's social media presence should be a genuine reflection of your brand, your local experiences and your culture. This makes user-generated content a great way to promote your destination through organic content and word of mouth, making travelers the stars of your marketing. Engagement is also key. If users ask a question on a post, answer back—showing that you are willing to give personalized interactions with your audience goes a long way.
Track and use relevant hashtags
Hashtags are often mistaken as a "decorative" element in social media posts. But when applied strategically, hashtags can elevate your mobile travel marketing efforts. Put simply, hashtags are how social media users, beyond those who already follow your account, find your posts. When you use a hashtag, that image, post or video is added to a stream of content also using that hashtag.
At our agency, we use a combination of three hashtag strategies in destination marketing—destination or campaign specific, trending and content focused.
Destination- or campaign-specific hashtags may include your destination's name, tagline or social promotions you are running. Your brand hashtag can be used across social platforms and is applicable to almost any post you share on your profile. These hashtags can also be used by travelers or influencers to share their own images or videos of experiences they've had while visiting, from the food they ate to the sights they saw.
Trending hashtags relate to a popular topic and change constantly, so there's a limited window of opportunity to leverage their popularity. This makes tracking popular hashtags a critical job in keeping your mobile strategy fresh and timely. When used correctly, these hashtags can help your destination tap into viral content and be found by audiences you may have not traditionally reached. Two things to keep in mind: only use trending hashtags that relate to your destination and do not overuse these hashtags.
Content hashtags relate directly to the post tagged with them. A post promoting the best burgers in town might be tagged with #bestburgers while a ziplining photo might include #thrillseekers. When tracking and using content hashtags, go for a combination of popular and more specific tags—if you tag a post #beach, it might get lost in the feed in seconds while #sunsetviews might keep your content discoverable for longer.
Optimize your website content for mobile
From mobile advertising to social media content, your digital marketing efforts likely point to a single hub of information about your destination—your website. Exploring attractions, making an itinerary and even booking a visit, a destination's website is its online home. And we all know how important is to keep that home tidy and appealing for guests. For effective mobile marketing, this means a fast-loading, intuitively laid out and fully responsive website.
When it comes to optimizing your content for mobile, there are two areas you'll want to focus on—responsive design and search engine optimization.
A mobile-optimized website builds trust for your destination, giving users a hassle-free browsing experience and allowing your content to shine through. How your website loads when users are searching for travel information online can be the difference between a book and a bounce. Ensure buttons are large enough to tap with your thumb, copy is easily legible and content hierarchy guides visitors through the most important points first.
Search engine optimization can do for your website what hashtags can do for your social content—help your content get found online. When speaking specifically to mobile, local SEO should a key focus area. Optimizing your site's pages for search queries like "events near me," or "best restaurants in Orlando," can lead users to your website and partner pages with a strong local keyword strategy.
From social media to website content, mobile leads the way when it comes to connecting destinations to travelers. If you want to capture your share of the global tourism market, it might be time to reevaluate your mobile travel marketing strategy.