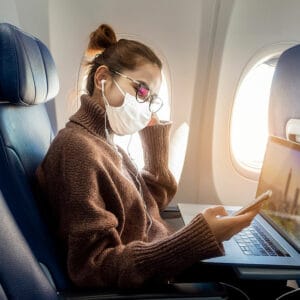 No-Cost Cancellations Are Here to Stay: Evolving Your Travel Marketing Strategy
Destinations are opening up, vaccines are being distributed, and it finally feels like we're leaving the pandemic behind us. With things moving towards the new normal, travelers are beginning to plan and book trips for the coming months. Fifty-six percent of respondents indicated they miss traveling so much they're willing to book a trip even if it might have to be canceled in the future. However, travel brands must continue providing flexible options such as waiving fees and offering no-cost cancellations to rebuild and maintain travel trust.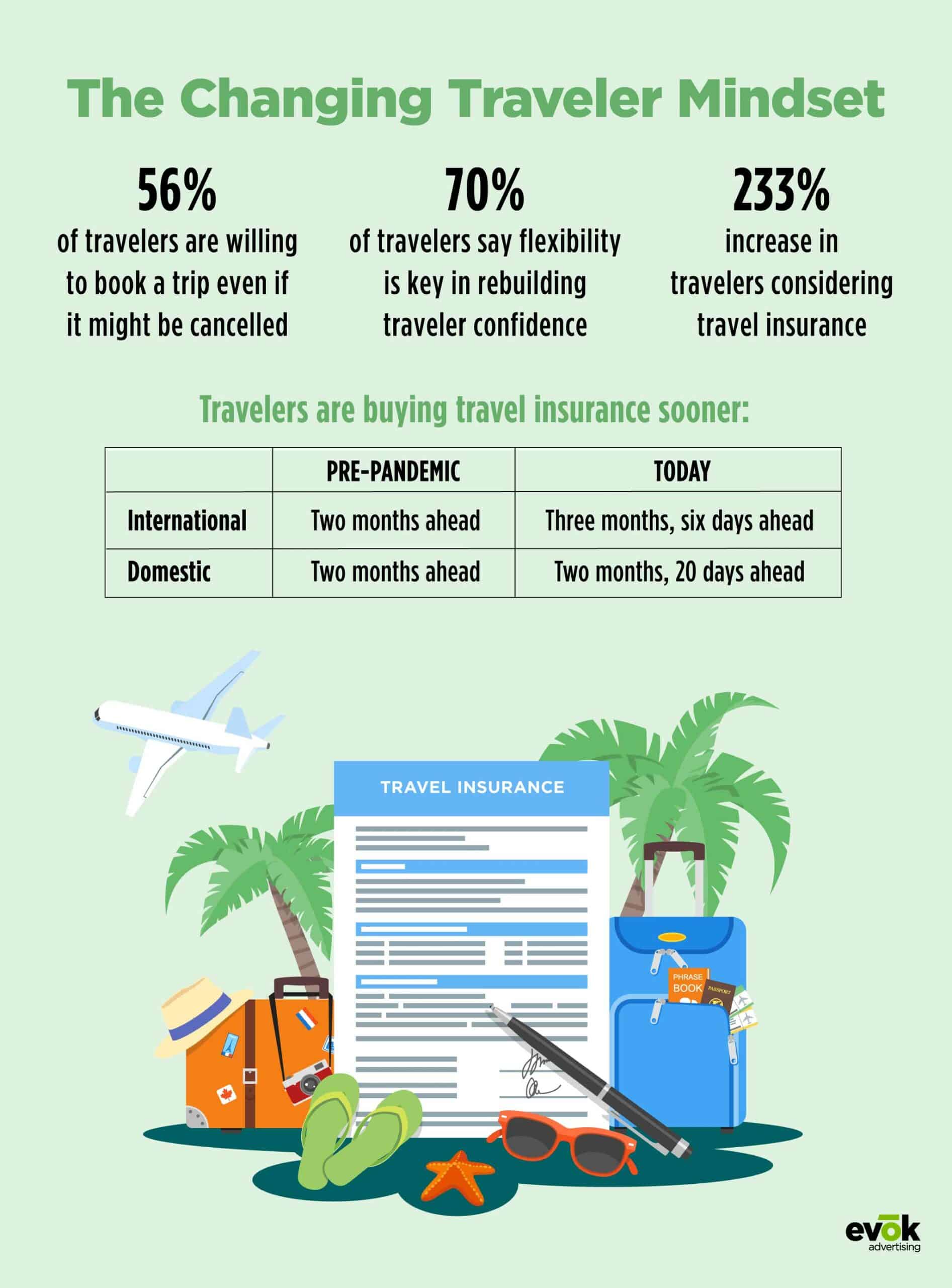 Travelers Have Evolved During the Pandemic
Throughout these unprecedented times, travel brands have had to adapt to travelers' needs to cancel, reschedule or adjust as they faced global uncertainty. As the world reopens, vaccines are churning out and travelers get ready and excited to travel again, companies must make the hard decision on whether to maintain these new policies or revert back.
Flexibility Is a Must
The truth is, travelers have come to expect this new flexibility. Seventy percent of travelers agree that flexibility — travel insurance and trip protection, full refunds on transportation and accommodation — is a critical part of rebuilding their confidence.
The travel booking app, Hopper, has seen an increase in its services that allow people to cancel or rebook flights free of charge. Additionally, purchases of its "cancel for any reason" insurance policy add-on have increased 54 percent, and the number of people opting for its "rebooking guarantee" has grown by 50 percent.
Options in Case Plans Fall Through
Another way that travelers have evolved is a surging trend in "trip stacking." This is when someone books two trips over the same time period in case one of them falls through. With all the uncertainty of new variants of COVID-19 popping up, third and fourth waves causing countries to lockdown, and different testing and vaccination requirements, trip stacking allows people to guarantee that they will travel somewhere. Most times, if neither trip is canceled, travelers will go on both trips.
Travelers who can't afford the luxury of booking two trips at the same time are adopting a "wait and see approach," delaying bookings or opting for flexible tickets or hotel rooms.
Increased Value in Trip Insurance
Next Vacay, an airfare comparison site, analyzed Google searches about travel insurance over the last 12 months and found a 233 percent jump in users asking whether coverage is worth the cost.
Not only have travelers been purchasing travel insurance more often, but they are also purchasing it sooner than before. International plans have on average been purchased three months and six days before departure, compared to just over two months ahead of trips pre-pandemic. For domestic trips, the lead time is now two months and 20 days instead of just two months pre-pandemic.
Smart Travel Brands are Evolving with Travelers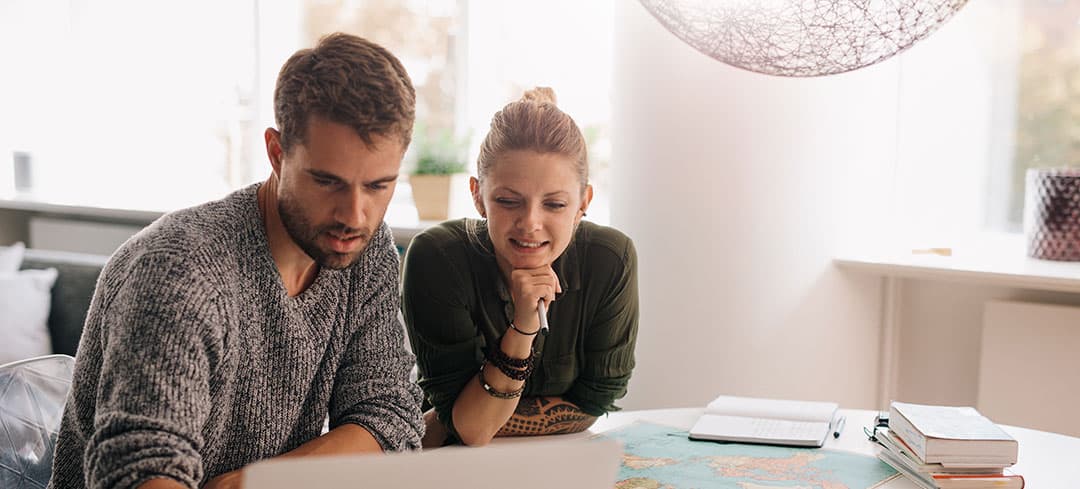 To stick with the new policy, or to go back to the original? That is the real question. Companies who decide to revert to their original cancellation policies may risk causing friction and losing customers to brands who have decided to move forward with new, no-cost cancellation policies.
How Travel Brands are Becoming More Flexible
Air travel companies, American Airlines, Delta, and United decided to permanently eliminate change fees shifting traveler expectations and prompting other travel brands to follow suit or lose business.
Vacasa, the vacation, and home rental app updated their standard cancellation policy to allow cancellations within 24 hours of booking and receive a full refund. Similarly, the Hilton is allowing all reservations to be changed or canceled at no charge.
Many cruise lines, including Celebrity Cruise Line, Azamara, and Seabourn allow guests the choice of receiving a 125 percent future cruise credit or request a 100 percent refund to the original form of payment if the cruise is canceled due to COVID-19 reasons.
Incorporate Flexible Messaging
Expedia has pivoted its marketing communications to highlight travel brands that are offering flexibility and safety to travelers. With all the uncertainty, showcase that you want to alleviate the stress that comes with traveling during a pandemic and mention the value you add if they book with you. Comment on your no-cost cancellation policy, reduced fees for travel, waive change fees, and any other services or policies you are providing to mitigate the unpredictableness of a pandemic.
If you're worried that offering these new policies long-term will affect your bottom line, take a deep breath. We want to help you leverage this growing trend by gaining more loyal customers through your marketing communications.
air travel, cancel flights, coronavirus pandemic, credit cards, cruise line, data-driven, days before departure, destination marketing, digital marketing, domestic travel, expiration date, fees for travel, flight booking, full refund, future travel, hotel bookings, hotel rooms, international travel, local communities, long term, marketing agencies, marketing strategies, original booking, original ticket, real-time, road trips, social media, tickets booked, tickets purchased, travel advisors, travel agent, travel and tourism marketing, travel bookings, travel brand, travel industry, travel plans, travel trends, travelers expect, waived change fees