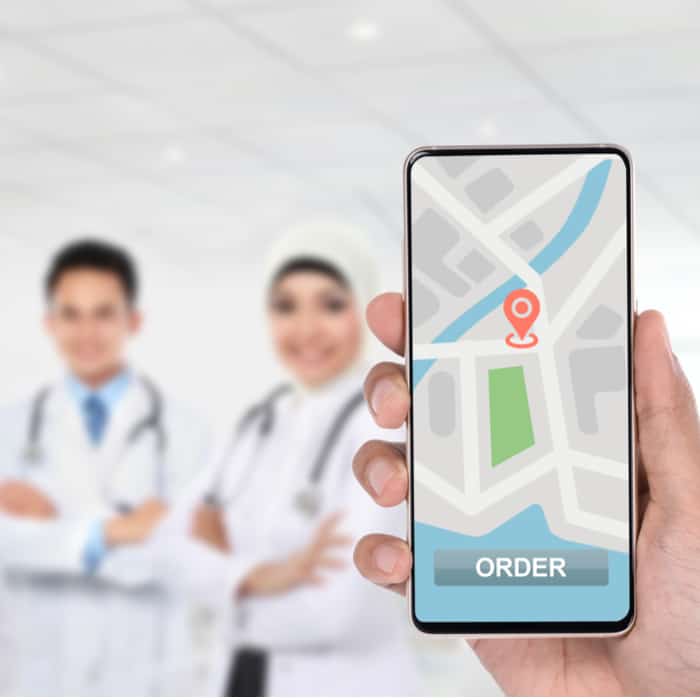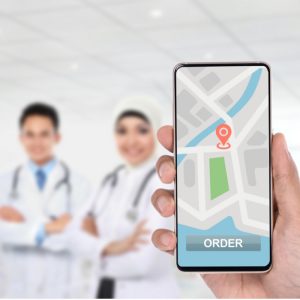 Optimizing Your Healthcare Institution for Local Search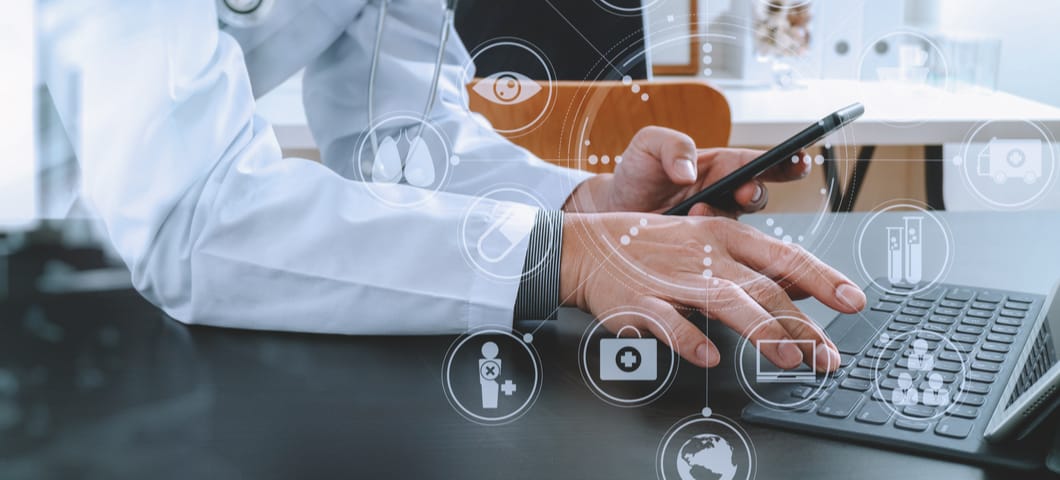 The Patient Journey Starts at Search Engines
Search engines have become a universal tool within the digital landscape, answering questions and curiosities sparked by everyday users within just milliseconds of hitting the search key. Paired with the convenience of mobile accessibility, search engines have become the right-hand man for many of today's digital consumers.
As for healthcare institutions, SEO has become more than showing name on the search hierarchy known as Google rankings, it's maximizing that reach so that your institution is visible to current and prospective patients. Because according to Search Engine Journal, 77% of healthcare seekers begin their patient journey with search engines.
Optimizing for local search starts with taking your vast online presence and shifting that energy to the areas that matter most—the areas where your organization operates. But mastering this marketing tactic requires more than just weaving local keywords into your digital content. It requires a deep understanding of your practice's strengths and how they align with what your audience is searching. Here's what you need to know to make the most of your localized SEM.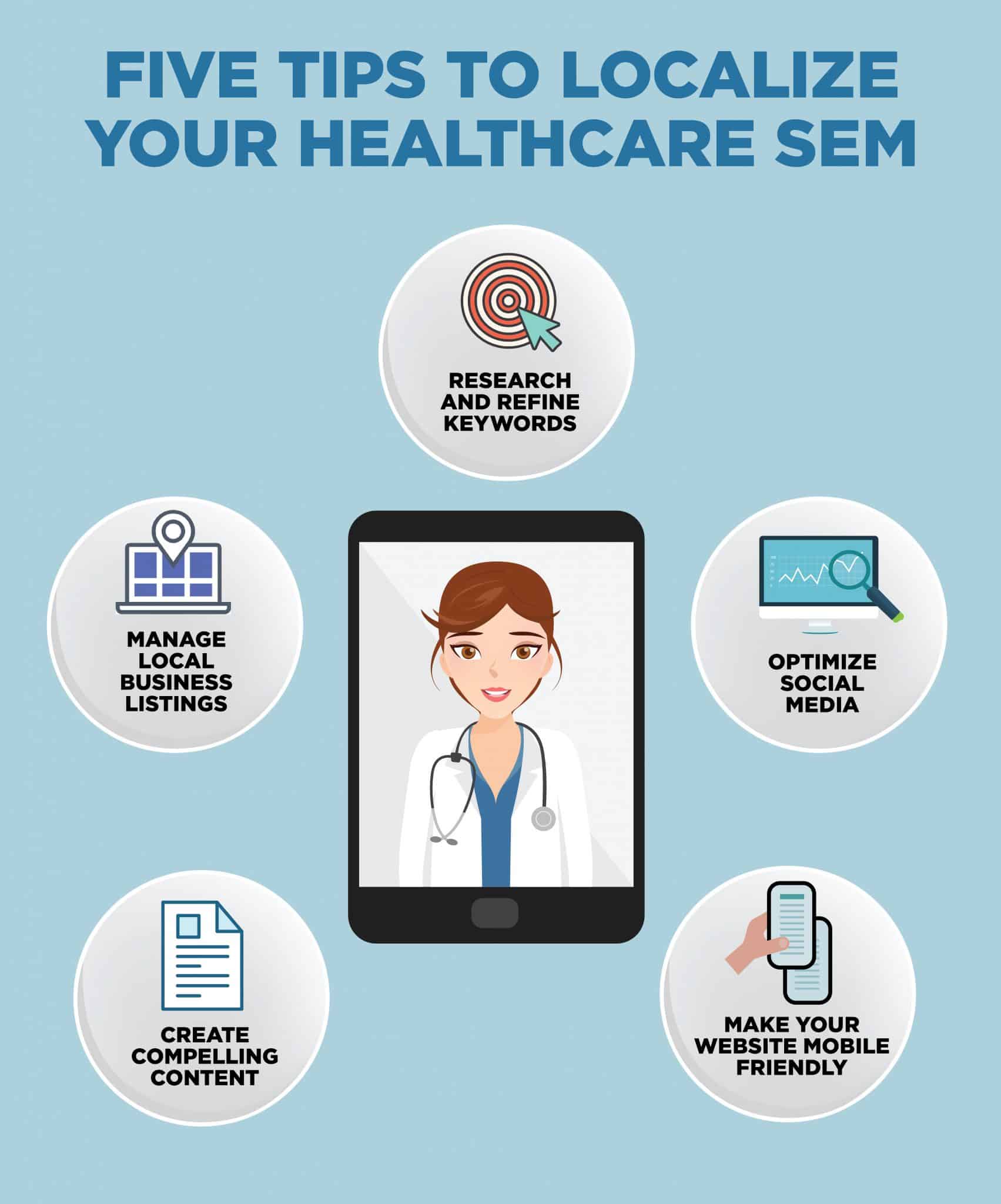 How Well Do You Know Your Keywords?
As a healthcare provider, you have the ability to influence how your institution ranks through the power of keywords and phrases. Within just seconds of a Google search for "doctors near me," users are presented with over 2 million results generated in just 0.7 seconds. This quick turnaround is helping prospective patients make quick decisions when it comes to choosing a trusted healthcare provider.
The everchanging algorithm of keywords makes the research process a journey of trial and error rather than a one and done deal. Understanding how keywords funnel from the highest volume to the most niched will help you strategize how you research keywords for your practice.
Upper funnel keywords
Your audience may make prior searches for symptoms, conditions and treatments before seeking out care. These keywords land at the top of the funnel and are those that have the highest search volume and competition. Though they are non-localized, these popular keywords will naturally weave into your website and content across all your touchpoints.
Localized keywords
Targeting customers in your geographic area starts with localized keywords. Patients are narrowing their search down to city, neighborhood or even landmark to find an institution of their convenience. Localized keywords offer lower search volume and less competition, giving you the upper hand in guiding local residents to your front door.
Long-tail keywords
Unlike upper funnel keywords, long tail keywords bring your patients' search to a niche, helping them find tailored services that your institution may offer. For smaller healthcare practices, these keywords work as an advantage, reaching targets that larger practices may not have the bandwidth to target. So, while "joint pain" can direct patients to a number of larger, more established healthcare brands, "joint pain care for adolescents" can help target a smaller, local market.
Patient Reviews
Word of mouth still reigns as one of the most powerful marketing tools for healthcare organizations. Practices may have control over their website content and social media postings, but patients ultimately have the upper hand in bringing in new patients to your practice.
According to Referral MD, almost 90% of people who search online are influenced by positive online reviews as much as personal recommendations. This is because patients provide an authentic, personal experience, giving prospective patients better guidance and transparency through the decision-making process.
But how do reviews coincide with local SEO practices? While Google determines rankings through a myriad of factors—including physical address, consistency and number of mentions across a practice's online presence—reviews top the list by a long haul. They help Google's algorithm determine if a practice is not only a valid establishment, but also that it's well favored based off the frequency of reviews posted. The better your ratings, the higher chance your practice climbs the SEO ladder to a top ranking.
Choosing the Right Social Platforms for Your Practice
New social media platforms are always on the rise while a few remain staple. Understanding which of these platforms are best for your healthcare institution will help you focus and optimize on the few important ones. As a healthcare provider, your goal is to communicate professional, informational content in a tasteful manner. Whether that be through blogs, videos, tweets or discussion forums, producing relevant, localized content will help your community feel closer and more in tune with your practice.
Mobile-Facing, Not Mobile-Friendly
88% of consumer local business searches on a mobile device either call or visit the business within 24 hours and smartphones account for about 50 percent of search traffic by device. Search engines like Google are taking into consideration that most of their users are using mobile over desktop for their searches, and as a result, they're ranking sites with mobile-optimizes pages first.
For this reason, it's become expected of patients that your website is not just mobile friendly, it's mobile facing. Website errors like broken links, outdated pages and loading issues may drive potential patients to check out your competitor's mobile friendly page instead, leading to increased bounce rate and lower rankings in local search results.
Update, Refresh and Refine
Above all, your local SEO practices should never reach a standstill. The race to Google rankings is a constant battle among local competitors and if you choose to abandon your online presence, then there's a chance your practice will fall in last place in the running. Nurturing your digital content is something that should come as second nature for your healthcare marketing strategy—whether it's postings to your website or social media, or simply replying to patient reviews—your local search is counting on you to keep your current patients in tune and your prospective patients rolling in.