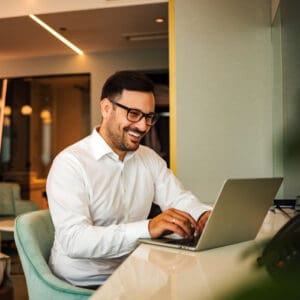 The Rise of Burnout and Bleisure for Travel Marketing in 2021
What Does Travel Look Like Post-Pandemic for Remote Workers?
The pandemic has welcomed a rollercoaster of uncertainty for the travel industry. Still, one saving grace that has come out of 2021 is the introduction of the flexcation, also known as the ability for remote workers to travel with a work-from-home lifestyle. These implementations for many companies in 2020 have redefined travel for people worldwide.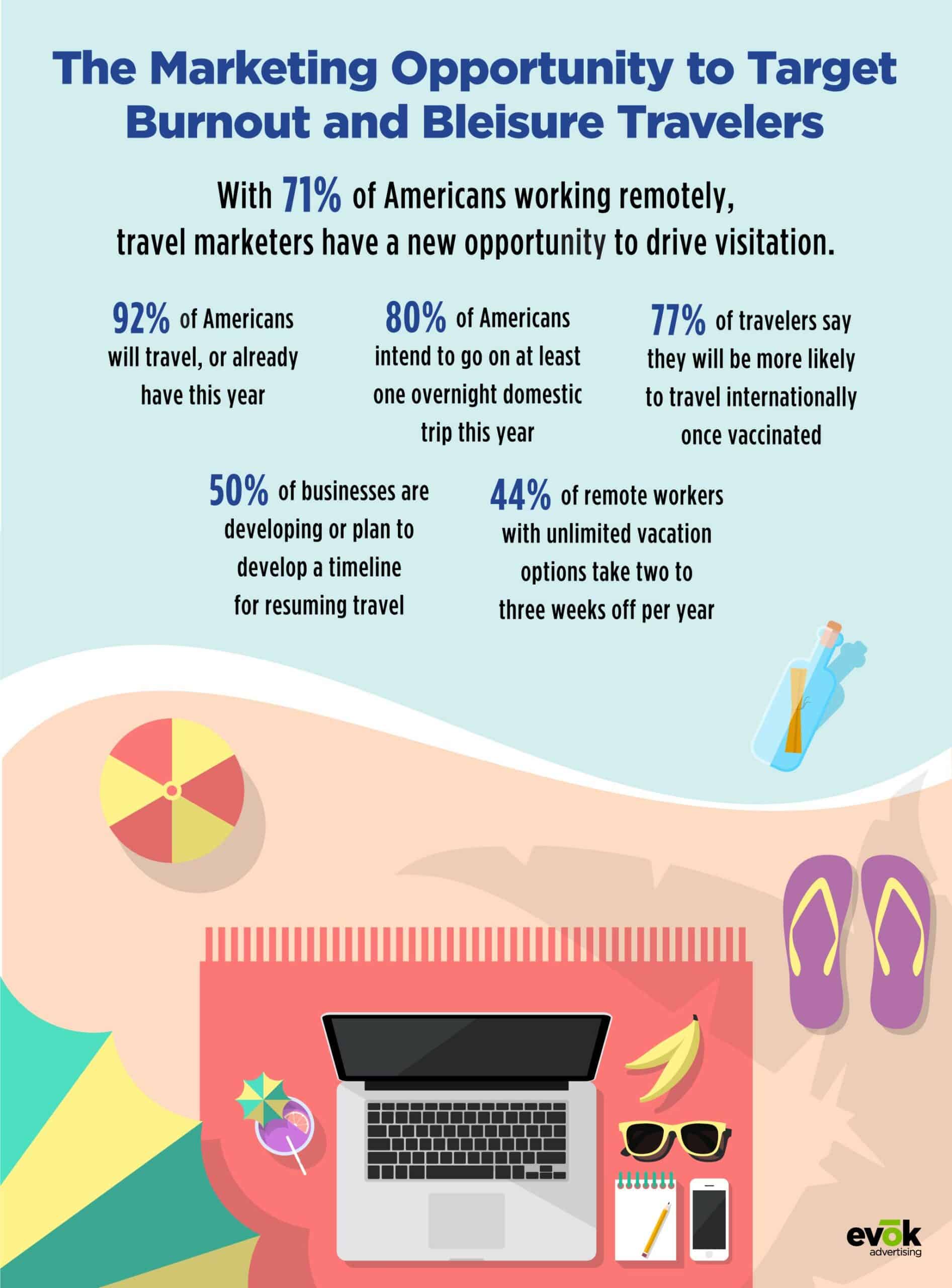 With work-from-home orders bleeding into 2021 and some offices transitioning into a hybrid work environment, the line between work and home life has become blurred. Workers find it difficult to transition from work mode to home mode, especially when the setting remains the same. This creates a monotonous routine for many and is leaving workers feeling overwhelmed and burnt out.
That's where the itch to plan a getaway returns, and suddenly, the ability to do it at any given moment doesn't seem so farfetched. In fact, 92% of Americans will travel, or already have, in 2021, and 52% have travel plans as soon as this summer, proving that this year has introduced a new form of travel for workers, and it's time for travel marketers to get on board.
How Remote Work Redefined Vacation
Workcations and bleisure travel were popular trends before the pandemic, but now, there is a new target audience for travel, and they are remote workers looking to book flexcations. These are not your average business travelers. They are travelers looking to work remotely from a dedicated space during the day and go sightseeing by night. They crave a change of scenery and are willing to spend an extra few hundred dollars to get a beachfront "office" view for the day.
What does this mean for travel marketers? It means there's a wide window of opportunity for destinations to reintroduce travel to a new audience segment. But to do this, there are a few conditions that must be met. These flexcation travelers demand a reliable workspace during the day, including a fast internet connection, comfortable office chairs, and guaranteed privacy.
In turn, these hybrid travelers who mix work with play are more likely to increase their stay to make up for lost time during work hours. This means higher occupancy rates for hotels, increased RevPAR, and overall a higher economic impact for your destination.
How Can Destinations Generate Flexcation Stays?
With hotels like Hilton, Marriott, and Hyatt scoring high on the business-friendly hotel charts, destinations don't necessarily have to reinvent the wheel to attract these types of travelers. Instead, it's important to reassure guests that your hospitality has what they need to have a smooth-sailing remote workday. Whether this means incorporating an office nook into your guest rooms or creating an office hub on the main floor where guests can "reserve" a cubicle for the day, destinations can meet the needs of flexcationers without breaking the budget.
Take Hotel Figueroa, for example. This boutique hotel in Downtown Los Angeles recently introduced the Work Perks program, an initiative that allows individuals, or teams, to rent a 353 square-foot suite equipped with everything they need to mirror an office space. From an executive writing desk and high-speed internet to complimentary coffee, in-room iPads, smart TVs, and printer access. Come break time, guests can take a spin on the Peloton on-site or lounge poolside to catch some rays. This all-inclusive package is available for guests to reserve from 9 am to 5 pm, or they can tack on an overnight stay for just $20 more.
Remote Stays and Retreat Cabins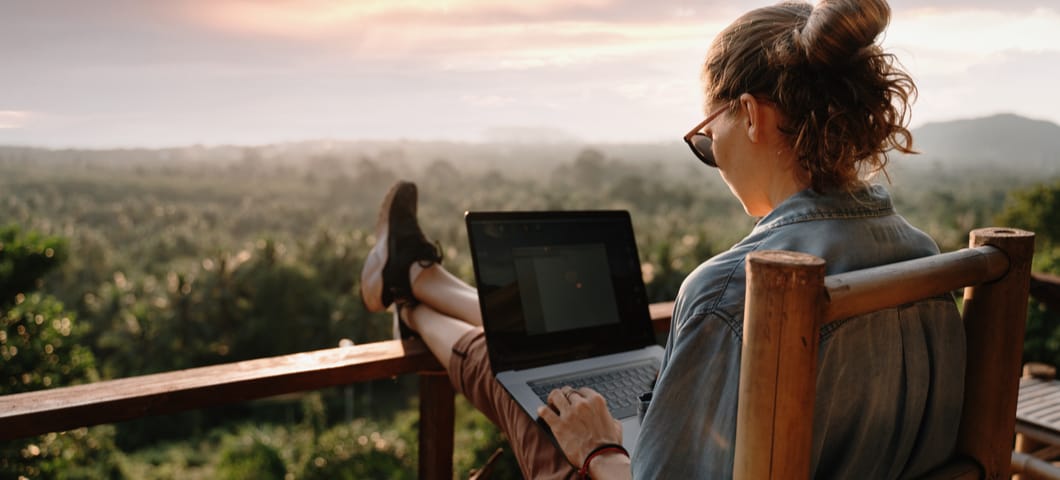 Hotels in big cities aren't the only ones seeing a flux in flexcations. With COVID-19 cases still on the rise, and a new variant in the mix, other travelers prioritize safety now more than ever before. This means that they are scoping out remote destinations over heavily populated areas, and they're looking to disconnect from the real world.
That's where retreat cabins come into play. This travel segment has certainly seen an increase during the pandemic, and it will only grow in popularity as remote work remains a constant. Retreat cabins are an innovative concept that allows guests to live, work and relax in isolated locations.
Big names like Marriott have tapped into this marketing opportunity, offering luxury private homes across the U.S., Europe, and the Caribbean for travelers looking to unplug and unwind. These retreat cabins are usually located in unconventional areas with scenic views ranging from mountains and jungles to deserts. This not only allows travelers to recharge their energy levels in a peaceful environment, but also creates a sense of security, safety, and freedom during unprecedented times.  
The shift from traveling-when-possible to traveling-with-freedom has only just begun. Flexcations are here to stay, and destinations must listen to the needs of these travelers in order to drive visitation from this audience segment. Whether it's remote workers or business travelers looking to find the right fit for their needs, will your destination have what it takes to welcome them?
This, along with proper safety measures, are the keys to landing visitors in this era. COVID-19 remains a prevalent topic worldwide, and travel marketers must prove their dedication to the health and safety of their guests to maintain trust and loyalty. But if your marketing efforts are strong enough to communicate both safety protocols and flexcation necessities to the right audience, then you have just entered a new realm of revenue.