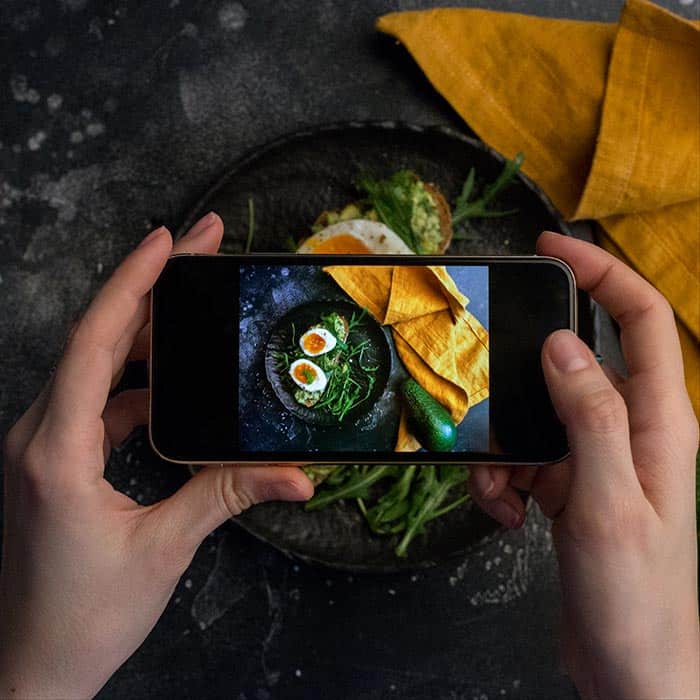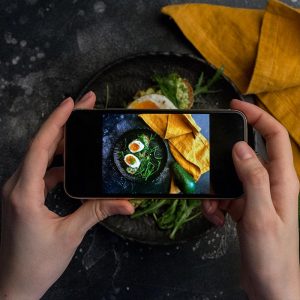 Restaurant Marketing Photography: The Importance of Social Media Presentation
From Instagram and Facebook to YouTube and Tik Tok, there's one category of posts that never fails to grab the attention (and appetite) of social media users—food. Whether hunger is the motive or not, food content racks high-performance rates on social media, which makes it no surprise that the hashtag #food has accumulated a whopping 394 million posts on Instagram over the years.
A subject that's easy for the average user to produce and relevant to everyone, food content on social media has set some high standards for restaurant owners to win over potential customers. While many restaurant operators have hopped on the trend for "Foodstagrammable" menu items, there's a long list of other picturesque qualities that your restaurant has to embody in order to become a master at restaurant marketing photography. Here are a few restaurant photography tips and tricks that are sure to attract some hungry customers looking for a new dining experience.
Feature Your Best Dishes
Cut the fluff and give the customers what they want—appetizing pictures of your menu items. Whether these curious customers are browsing your website for a gallery of food photos or they discover your restaurant through social influencers and user-generated content, your dishes must be picture perfect to earn the appetites of potential guests.
But before you invest your time in photographing every item on the menu, take a moment to consider your marketing objectives, including which entrée attracts most customers as well as which entrée you'd like to see improved sales on. Shining a spotlight on these entrees will expose your restaurant to a wider audience, but also bring attention to some of your most underrated dishes. However, even with these marketing objectives in mind, remember to always consider your target audience and what they're looking for in a dining experience at your restaurant. For example, if you operate a seafood restaurant that specializes in unusual dishes, be sure to highlight these items over the sirloin steak.
Capture the Atmosphere of Your Restaurant
From the lighting and wall décor to the table centerpieces, dishware, and everything in between, your customers want to familiarize themselves with the atmosphere before booking a reservation. Set the scene and capture the character of your restaurant through some of its peak moments. These moments could be during your busiest hours or the time of day when the lighting is just right for a photo op. For example, if you own a rooftop bar and restaurant in the city, some of your prime hours for photos may be during sunset for the stunning views or at night to capture the nightlife crowd.
Photographing the interior of a restaurant comes with its own challenges. If you want to walk your guests through a virtual tour of your restaurant through photos, you have to find the right angles, lighting, and setup to capture the full essence of the dining experience. This means using the right camera and lens to photograph wide-angle images and having control of the exposure settings for light or dim environments. Sometimes, a little extra lighting could go a long away—in which case, you can subtly brighten a dim area with extra light to better shoot the fine details.
Go Behind the Scenes
You can rely on user-generated content to represent your food presentation and ambiance of the restaurant, but there's nothing quite like a behind-the-scenes gallery to earn the trust of potential customers. This style of restaurant photography can be challenging to capture properly. It comes with finding the right balance of snapping tasteful and clean images without including kitchen chaos in the background.
Behind the scenes, images are best displayed as action shots, such as chopping vegetables or garnishing a decadent dish. This style of photography is a trend among big-time brands that present fresh ingredients in their marketing pieces, including posters, commercials, and packaging. It not only enhances the story of your brand by being transparent when it comes to your ingredients, but it also allows for a "farm to table" opportunity.
Use a Good Camera and Editing Software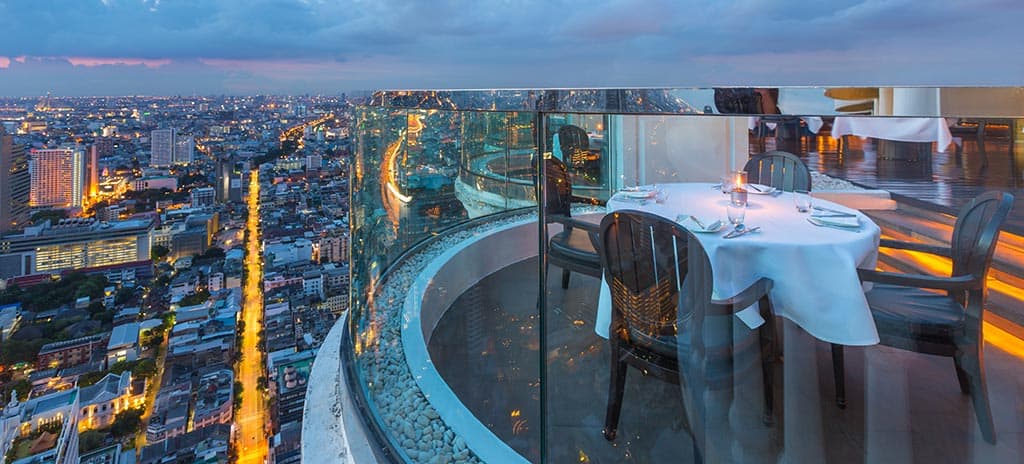 The right angles, lighting, and action shots can't reap the rewards if you're not using a quality camera and editing software. These two factors play an important role in your restaurant marketing photography and can allow you to control the quality and creativity that goes into every image for your social media content.
For best results, you'll find that a DLSR camera is a versatile tool that offers quality and customizable settings. With this, you have full creative control in how you produce your content, including the depth of field and manual exposure. However, today's advanced technology has social media managers prospering when it comes to producing quality content straight from their personal equipment—their cellphone. Mobile devices like the latest iPhone model are a saving grace for content creators on the go. At the tips of your fingers, you have access to a camera, a built-in editing tool, and "portrait mode" for those high depth-of-field shots. If you are starting out in restaurant photography marketing, here are a few tips you could use to make the most of your mobile device for exceptional, mouthwatering images.
Tell a Story Through Your Restaurant Photography
Now that you know how to take photos for your website and social media channels, what message are you trying to get across with each image and how do you get their attention?
Evok's Account Executive and Restaurant Category Captain, Lindsay Hayhurst says social media is where many people spend a substantial amount of their day but earning recognition from followers is a challenge. "Because of the nature of social media, you must stay in your brand's lane and capture your followers' attention through consistency in foods, colors, aesthetic, etc. And it's that split second where they say 'oh yeah, I haven't been to this restaurant in two week.'"
Your content should evoke emotion in prospective customers, giving them a motive to add your restaurant to their list of places to try. Whether you sell a customer on the macro shots of your most popular menu items or the fun and social atmosphere it creates, your restaurant photography should capture and sell it. After all, they say a picture's worth a thousand words; so, what's the story behind yours?