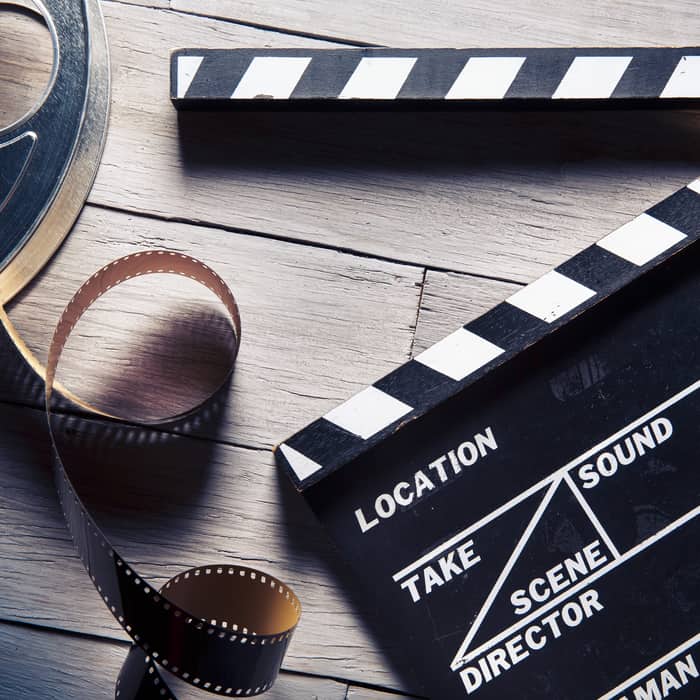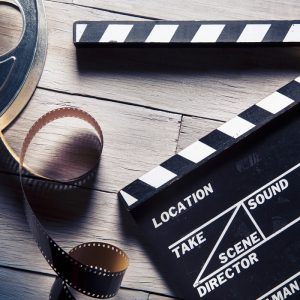 How to Use Social Media for Entertainment Industry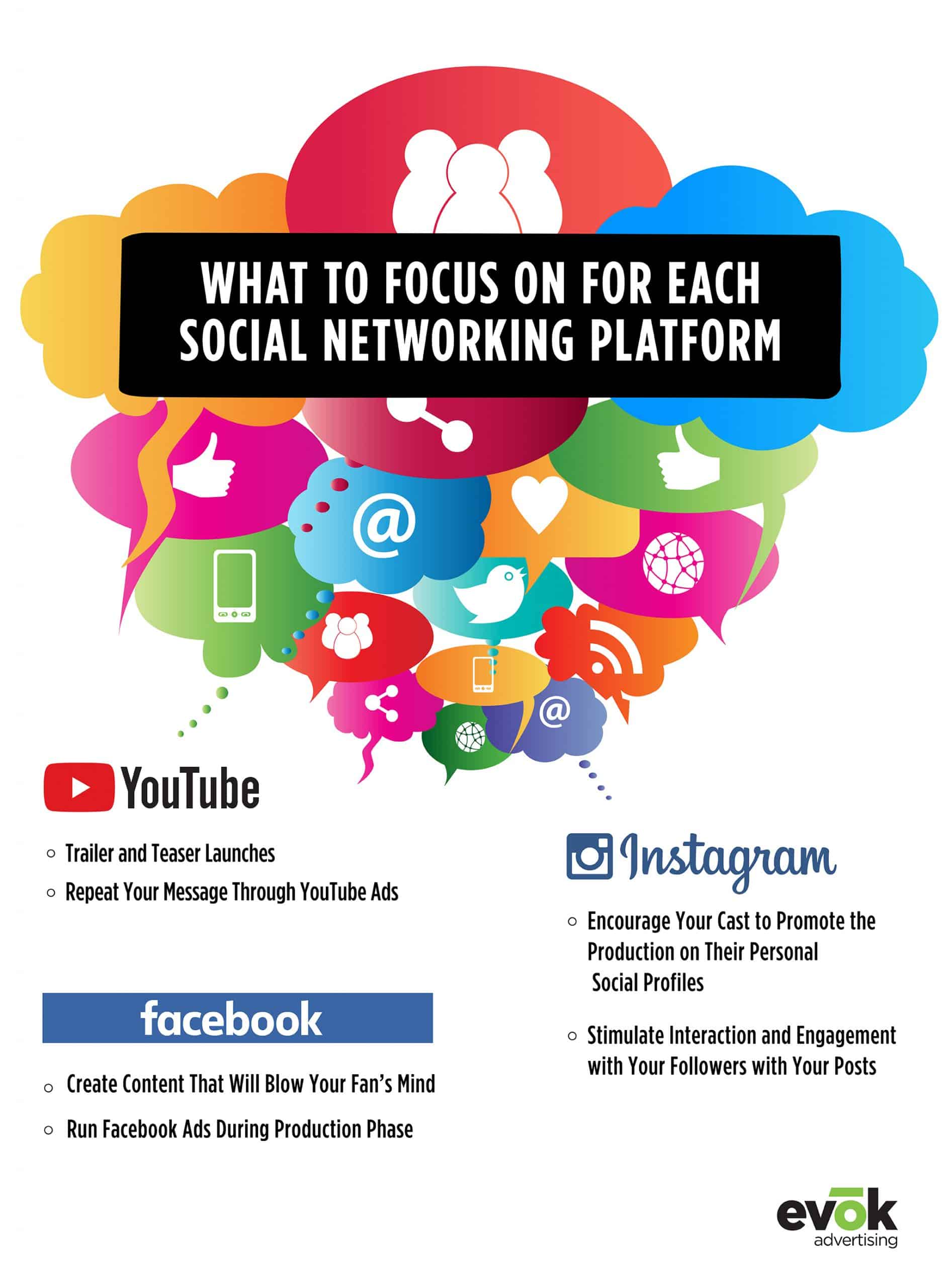 In 2018, approximately 2.65 billion people were using social media worldwide. This number is projected to increase to almost 3.1 billion in 2021. Social networking platforms, like Facebook, Instagram, Twitter, and even Tik Tok, provide users with a variety of tools, features, and formats to share and promote content. Their use has become an integral part of marketing for brands across niches and industries, and the entertainment industry is clearly no exception.
Social media and entertainment go hand in hand, which makes it the perfect medium for musicians, actors, record labels, production companies and all facets of entertainment industry businesses to target audiences, generate buzz and create a following. Keep reading for a look at social media campaigns and strategies to strengthen your social media game and build your overall digital marketing strategy.
YouTube Marketing
The average YouTube user visits the site 14 times per month, spending an average of 25 minutes on it each time. This adds up to 5 hours and 50 minutes per month. Your fans are already on YouTube watching videos, so take advantage of that to generate buzz about your upcoming movie or album release.
Launch Trailers, Teasers, Snippets
YouTube is the ideal social media platform to awaken excitement about a movie, series, or music release with your online audience. Build excitement by uploading a short teaser about an upcoming trailer launch. Then, post the full trailer on YouTube and promote it through ads and by cross-posting it across other platforms.
To put this strategy into perspective with a real-world example, millions of Star Wars fans all over the world waited patiently for the release of the trailer for 'Star Wars: The Force Awakens' in 2015. When it was launched, they surged to YouTube to watch the first glimpse of the latest intergalactic journey. The trailer had gained over a million views within the first 23 minutes of being released to the public.
Use YouTube Ads
YouTube ads allow you to post a short snippet of your trailer or teaser before another video that a viewer is watching. Even if someone ends up skipping the ad after six seconds, you may have still sparked interest in your project.
Once your official trailer has been launched to the public, consider utilizing YouTube ads to keep the buzz alive until the release of the actual movie, album or series. YouTube ads are a great way to reach your target audience and get more people to see your content. Viewers who are exposed to TrueView ads and watch at least 30 seconds of the ad were 23 times more likely to convert, and even viewers who did not watch to completion are still 10 times more likely to take a valuable action.
Facebook Marketing
According to Facebook, over two million people visit Facebook every month, making it the most efficient way to reach large audiences for film, TV, music, news, and other media. But these high user numbers mean to stay in the forefront of your audience's mind, you need to post a steady stream of social media updates as you'll have some heavy competition.
Get Creative with the Content You Post
There is so much you can do on Facebook to market your show, movie, music video or album. You can make the announcement of your new movie or album through the Facebook page to create anticipation before the release of the first trailer or music video teaser. Start a countdown for the premiere of the movie or upload a section of the movie poster every day leading up to the launch of the trailer.
To promote the series 'The Walking Dead,' AMC rolled out a Facebook game. In the game, fans entered the word of The Walking Dead, completed missions, met characters from the show, and recruited Facebook friends. The game provided fans with a unique way to interact with other fans and keep The Walking Dead experience going. The game was incredibly successful, gaining almost 1 million likes.
Let your creativity and imagination run wild when creating content for your Facebook followers. The crazier your idea is, the more exposure your campaign will gain.
Start Running Facebook Ad Campaigns During Production
The marketing campaigns for movies, TV shows, or music videos are no longer restricted to pre-release phases of 1-2 weeks. Many entertainment brands start running campaigns during the production phase itself to generate hype and anticipation. Social media marketers devote entire months to campaigning and marketing ahead of the release.
Facebook Ad campaigns are a great way to start promoting your latest products and gain followers before the trailer is even launched. To promote the release of 'Angel Has Fallen," Lionsgate tested a simplified account setup using Facebook's automated targeting and budgeting features and saw 20% more showtime lookup conversions.
One of the best ways to utilize Facebook Ads is through videos. Over 100 million hours of video are viewed on Facebook every day, so after you say 'lights, camera, action,' make sure your video reaches your audience through Facebook Ad campaigns.
Instagram Marketing
63% of Instagram users log in at least once per day and will spend an average of 28 minutes per day on the platform. During their 28 minutes or scrolling, a large portion checks out at least one business profile. Is your profile one they might want to visit? Leverage Instagram's feature of photo-sharing and post pictures of behind-the-scene production, movie posters, or cast members.
Feature Artists, Celebrities, Casts…
Influencer marketing plays a huge role in promoting movies or TV shows. Push ticket sales or viewership of shows by bringing in celebrity or artist endorsements to compel your audience to take the desired action.
Stars like Robert Downey Jr., Scarlett Johansson, and Chris Hemsworth posted about the 'Avengers: Endgame' on their social media channels with behind-the-scenes content or comments about the upcoming release. Marvel was able to reach a wider audience and fans were ecstatic at the chance of gaining insider information about the production.
Encourage Follower Interaction and Engagement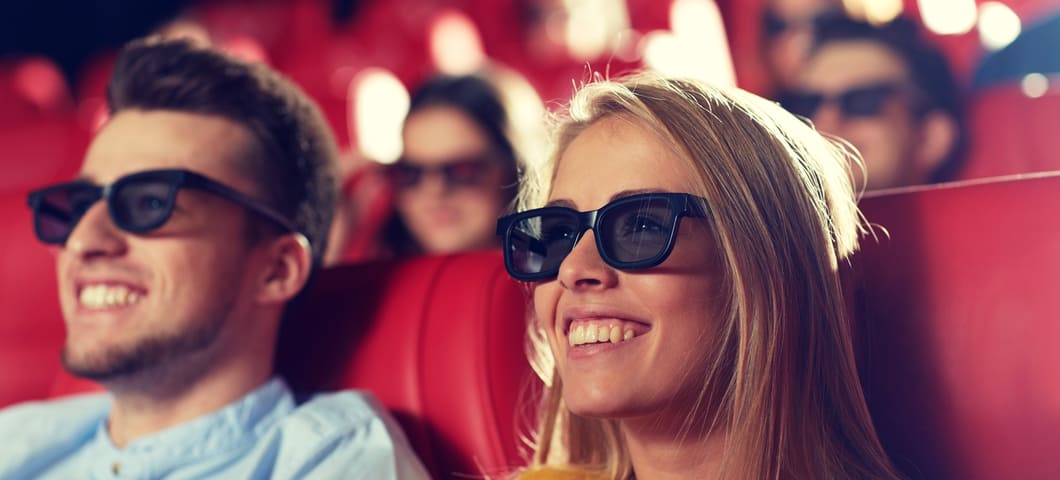 Don't just post content to post content. Make sure your posts encourage your fans to interact and engage with your brand or latest production. Marvel knew that their audience practically lived on social media, so they made the most out of their 50 million Instagram followers and released a series of posters one month before the movie's release date. The poster's featured the tagline, "Avenge the Fallen," and the post was captioned "One month. #AvengersEndgame." Not only did the posting receive millions of likes and thousands of comments, but their followers shared the poster on their Instagram Stories, multiplying the reach.
American Idol came out with an integrated social media strategy that prompted audience members of the reality show to talk about the show on social media. Those who did were rewarded with additional show-related content when posts hit a certain number. This encouraged followers to interact with the content (like and comment on posts), and as a result, increased viewership of the show.
Social media has the power to elevate your production to a whole different level. It gives you opportunities to generate excitement, awaken anticipation, and spread the word to a broader audience about your upcoming premiere. While there are many strategies and analytics that can help you better conversions, nothing beats a creative campaign that grabs your fan's attention from the get-go.