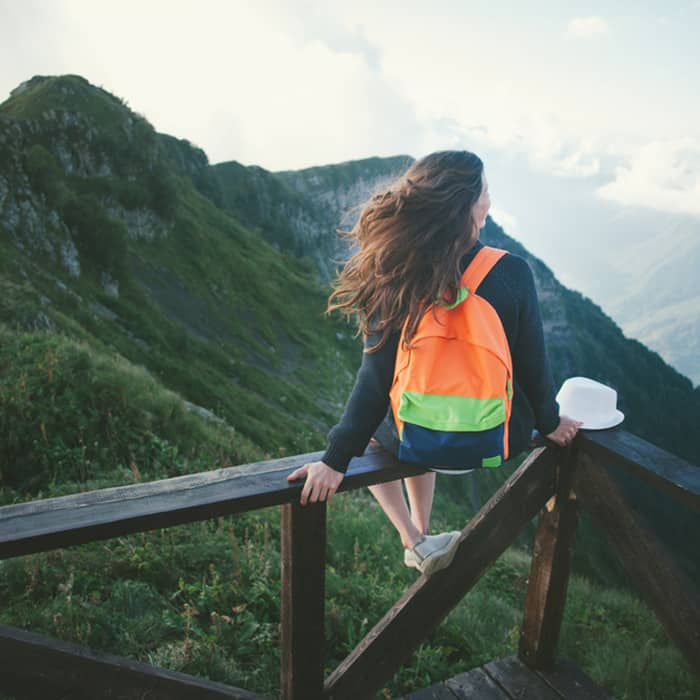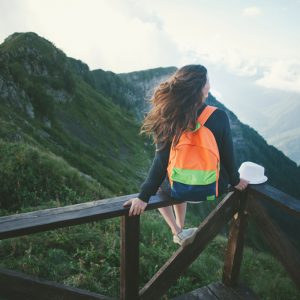 Solo Travel: The Freedom to Do What You Want
After publishing a recent blog about the latest in travel trends, solo travel received many comments and inquiries, so we decided to follow it up with a blog dedicated to solo travel.
Have you dreamed of traveling to an exotic location to relax in the ocean, or visiting France to learn a new language, or perhaps Italy to enjoy magnificent wine? But, without a friend who shares your interests, are you just dreaming? Time is not slowing down, so stop dreaming and start planning your next vacation solo.
Benefits of Traveling Alone
From planning the destination to the adventures and even to the food, when traveling alone, the choices you make are all your own. There is no compromising on going to the beach because your friend doesn't like the sun or skipping the adventures of zip lining through the rainforest because s/he is afraid of heights. Solo travel is a self-indulgent, fun-filled, confidence booster — do it once, and you'll be hooked. Solo travel opens up abundant possibilities for you to experience. The choices are endless.
Solo Travel Ideas
With so many exciting places to go and things to see, your toughest decision will be where to visit first. Here are some best cities in the US, and abroad, that make great destinations for the single traveler:
Asheville, NC – food, art, beer and touring the Biltmore Estate
Austin, TX – music, great food and, from March through November, you can see the famous bats under the Ann W Richards bridge
Boulder, CO – adventure seekers, bike riding, running, hiking and coffee shops
New York, NY – restaurants on every corner, shopping and attractions, great place for meeting new people and going to museums
Portland, OR – famous for local businesses to find unique items, friendly shop owners, cafes, coffee shops and lots of free things to do
San Diego, CA – learn to surf or relax in the sunshine at the beach
Washington, DC – check out the museums and explore the government buildings and monuments
Reykjavik, Iceland – very friendly people, no worries about solo dining here, most will be your friend if you go to local cafes, go out and talk to the people, adventures and day trips all around the country
Paris, France – bistros, cafes, explore the culture and window shop, meet at the Cafe de Flore and Deux Magots for tours of the city with other solo travelers
Bali, Indonesia – yoga, spirituality, spas, massages and beaches, many solo travelers here to meet new people and very economical
Seville, Spain – architecture, ceramics, bullfighting, charming city and a great place to practice photography
Dublin, Ireland – pubs, castles, beautiful countryside
Kenya, Africa – animal safari tours, the great animal migration happens June through October
How to Keep It Safe
Safety is a concern when traveling alone so keep these tips in mind to stay safe on your next vacation.
Stay connected – The most important thing you can do is make sure your phone works where you will be traveling, and if it does not, rent a phone once you arrive. If you can have GPS on the phone, it is a big plus so you can get around easily without calling attention to yourself, as walking around with a large map can quickly draw attention to you being a tourist. Let others know your itinerary and check in daily with a friend or family member.
Keep your passport, cash, ID and credit cards all in separate areas – If someone steals your purse they will not get away with everything you have. When walking about, carry a copy of your passport and leave original in the safe within your hotel room.
Study your destination – Get to know their customs. Do you tip your waiter? Shake hands when meeting someone? Count your change in public? Make sure you know the emergency numbers of the city you are in and program them into your phone. Do not let someone take advantage of you because you did not research — look at average cab fares from the airport to your hotel and if they try to charge you more, get a different cab.
Always ask for a high floor and a room close to the activity or action of the hotel – Don't be in a secluded part of the hotel if traveling alone and keep your doors locked always. When choosing a hotel, stay at hotels that are open 24 hours a day, so there will always be someone at the front no matter what time you arrive or leave. It is also good to let the front desk know when you might return.
Be aware of new connections – If you meet someone new, be careful, stay in public areas with them, don't let them know where you are staying and don't be afraid to tell someone when/if you're ready to go back to traveling solo.
Solo Travel Tips
When you are out and about exploring the town, don't be afraid to meet new people. In fact, talk to as many people as you can and learn all about the culture and local hot spots — locals can tell you of places to visit you may never have heard of otherwise. For the truly adventurous, check out Hospitality Club and/or Couch Surfing.
And, while you're online, remember social media. It's a great way to reach out to friends of friends of friends that live in the town you are going to visit — most people would be thrilled to be your tour guide or have a meal with you. You can also use social media to connect with local interest groups like the local golf club or paddle boarding club – more than likely, these members would love to have you join them for their activities.
Check with the concierge at your hotel; the best ones can always recommend a good local tour or guide to show you the city.
The best thing you can do is know your interests and find a city that offers an abundance of them, from snowboarding, kayaking, crafting and antiquing, to cooking, wine or art. Remember, if you're afraid to go out alone in the evening, start your day early with a hike or outdoor activity. If you like the nightlife, check out the theater or a local pub for a beer and live music. Lastly, don't forget to bring a good book for any down time you might have.
The best thing about solo travel is the freedom to do what you want, when you want. Try it; you just might love it.
Receive the latest industry insights from the evōk team in your inbox by signing up for the evoker, our monthly newsletter or contact us to explore ways we can partner.